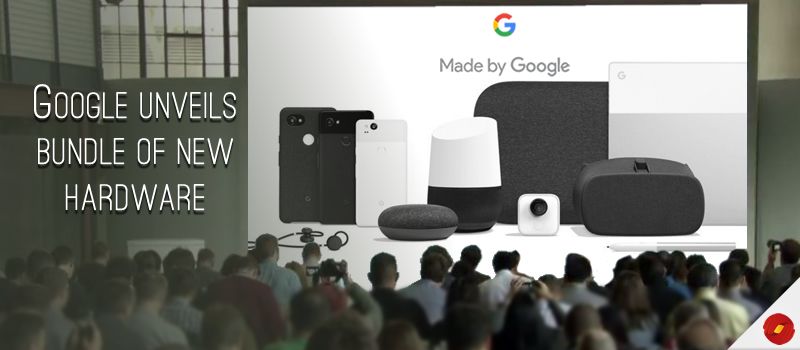 Google has begun to venture into the hardware space since 2016 and this year they have almost doubled down their initial efforts. It was evident from the announcements the tech giant made at their big hardware event "Made by Google" at San Francisco, yesterday.
Let's take a look at the new products unveiled at the event:
Google Clips – the artificially intelligent camera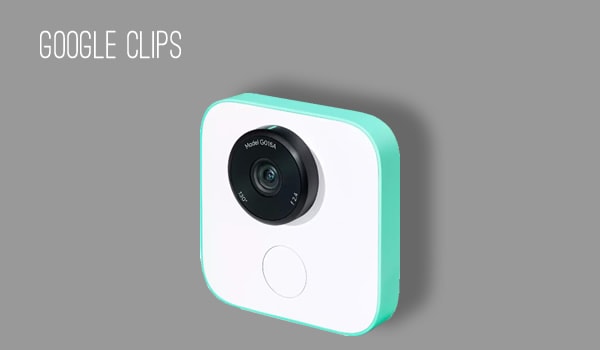 Do you regret failing to capture cherishable moments with your kids and pets? Not anymore! Thanks to Google Clips the AI-powered camera which can decide the best moments on its own and automatically click pictures.
You know what, with time it will get smarter and learn to capture better pictures. However, you can always have control it manually to shoot photos. This camera is priced at $249.
Pixel Buds endowed with translation power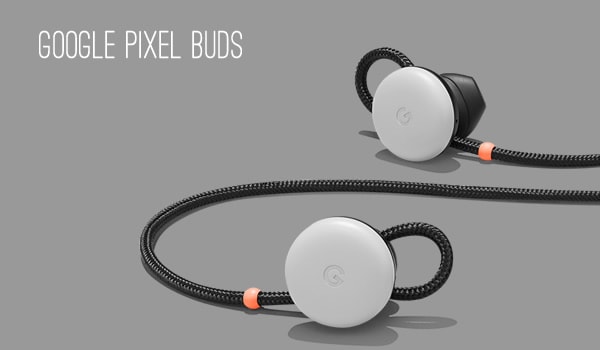 Google unveiled its first wireless headphones called Pixel Buds that works with Google Assistant. It's answer to Apple's AirPods aren't truly wireless as the two earpieces are connected by a single wire so that you don't misplace them like AirPod single piece. It comes in a case that serves as its battery pack.
The best part is yet to come! Now, you won't see language as a communication barrier because Pixel Buds can facilitate seamless conversation by being your personal translator handling real-time translation in 40 different languages. The price in US is $159.
Daydream View revamped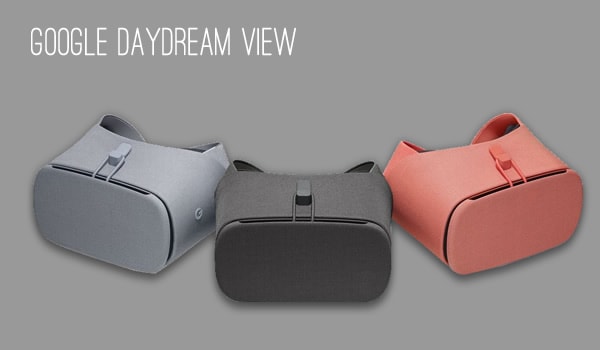 The virtual reality headset is updated now and comes in three appealing hues – coral, charcoal and fog and is wrapped in a "soft and breathable" fabric. Obviously, it appears quite different than its earlier version.
Apart from the new and original Pixels, Daydream View is compatible with Samsung Galaxy S8, S8+ as well as Note 8, and more. It has been priced at $99.
Pixel 2 – the improved Pixel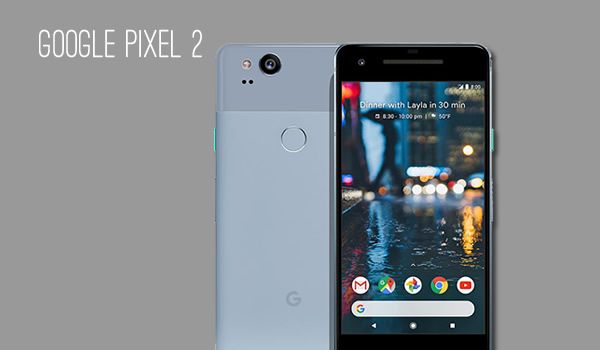 The replica of original Google Pixel, Pixel 2 comes in three colours – black, blue and white. It has two models – the 64 GB starts at $649 whereas the 128 GB model is starts at $749.
It features a 5-inch AMOLED screen with an active edge which will respond to your squeeze and launch certain apps. It also has front-facing speakers and other exciting features.
You can preorder this phone via Google's own store as well as through Verizon.
The extra large Pixel 2 XL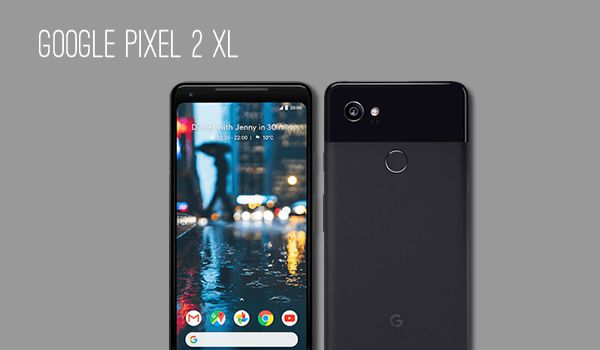 This phone is the larger version of Pixel 2 and resembles Samsung Galaxy S8. It features a 6-inch pOLED display which appears taller than typical smartphones. This phone starts at $849 and comes in either black or in two-toned black and white fusion.
It has an "always-on" display and it is water-resistant, fast-charging and slimmer than Pixel 2.
Our Android app developers are eager to create new applications which can harness the power of new and improved features of these smartphone and other smart devices.
Pixelbook amalgamates laptop and tablet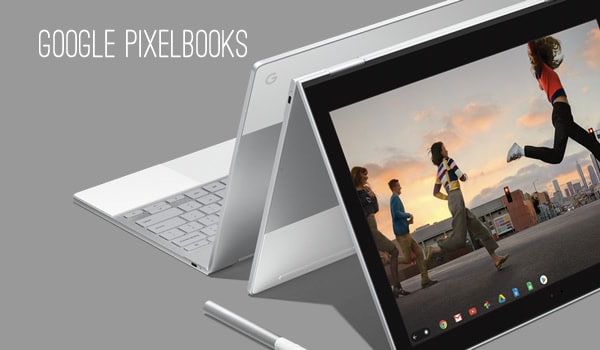 Google also unveiled Pixelbook, the 12.3 inch laptop powered by Chrome OS which can be folded over to transform into a tablet. This laptop-tablet hybrid is priced at $999 and it comes with a touchscreen and a new pen accessory priced at $99.
It has a 10mm thick sleek body and weighs almost 1 kg. Its battery life is 10-hour and can be charged with a USB-Type C charger as the Pixel phones.
The Pixelbook has built-in Google Assistant and the Pixelbook Pen too has a dedicated button to activate Google Assistant. Anything want to identify just circle it with the Pen by holding the button and it will let you know what it is leveraging the power of Google Search.
Google Home's big brother: Max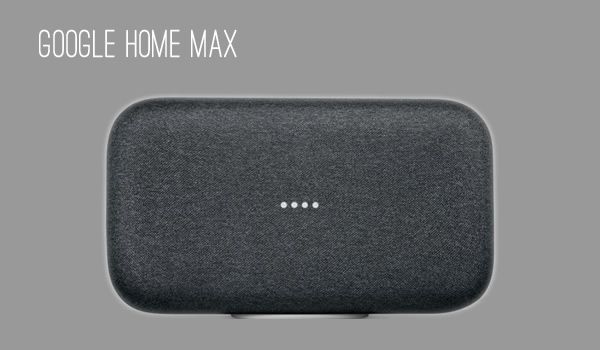 Now you will get to see the larger version of Google Home called Max which is Google Assistant enabled and 20 times more powerful too.
It has two 4.5 inch woofers and several tweeters designed for audiophiles. You can plug in anything you want to its line-in port. It is very intuitive as well as simple for the entire household to use it easily. It is priced at $400.
Adorable and cheap Google Home Mini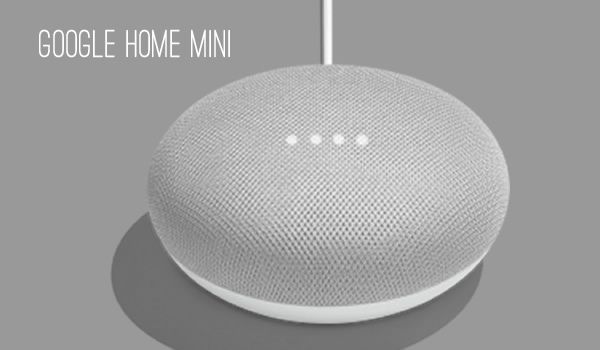 Google Assistant enabled Google Home Mini is the miniaturized version of Google Home smart speaker which every home would like to have. It will feature in three colours – coral, charcoal and fog. It is priced at just $49.
Are you eager to take a shot at these exciting products?
Even we are excited to try our hands on these amazing products by Google. Please let us know about your experience with these products by leaving your comments below.
Do not forget to let us know your app ideas for these smart products by talking to our experts.