Change is the rule of nature yet some spaces are more volatile than others; one such is the IT  industry. Here, cutting edge technologies become obsolete within no time! However, not everyone react alike to change – some embrace change and capitalize on the first-mover advantages and build a sustainable competitive advantage. Others might adopt wait and watch strategy and then there is a third category that have this change phobia; hence do not like change in any form.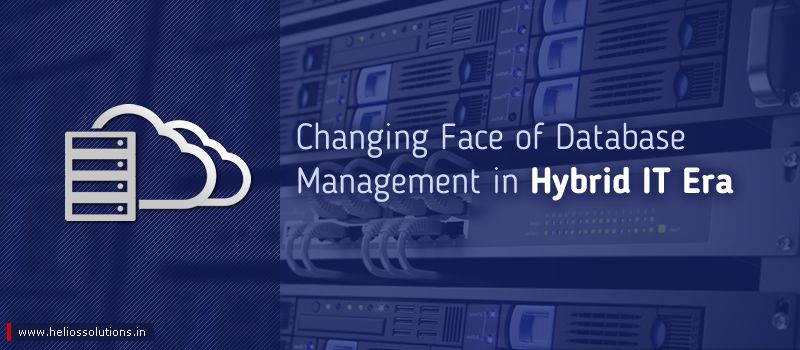 Being an SQL Server Programming Agency, we would like to focus on a change ushered in by virtualization of database servers. Although, it had witnessed some resistance in its initial years, today it is the new norm. However, majority of database administrators (DBAs), and data professionals around the world are taking the hybrid route to the cloud. This means that they are increasing their scope and scale of the work by creating new applications in the cloud while the legacy applications remain on-premises.
See Also : Key Things .NET Hybrid Cloud Planner Should Consider
Journey to the Cloud
When it comes to cloud computing, DBAs need to gain knowledge by educating themselves on the options available within the new option, get some experience by trying a few test solutions and then coordinate with others on various stages of the implementation. They also need to understand these three key points:
The hybrid IT is more or less like a borderless data center, however, the level of information and visibility provided by the traditional database management methods that they are accustomed to, in order to deliver high expectations of end users may not be provided by the public cloud services like Azure and AWS.
In spite of the aforementioned point, the core responsibilities of a DBA such as data security, database performance and data recovery remain the same.
The accelerating rate of change in the data center is creating a need for data professionals to change and adapt to the new environment. They need to have an in-depth knowledge of many other technologies including VPNs, networking and virtual networks.
Considering Cloud in Hybrid Paradigm
While you are skeptical about cloud migration, you can come out of the "all or nothing" scenario and run something on premises and move few to cloud. It is just a matter of selecting the right components. You can consider using cloud solution to serve as a Disaster Recovery option for your on-premises SQL Server. The main reason is the Recovery Time Objective (RPO) and Recovery Time Objective (RTO). Get in touch with our team of SQL Server Application Development Specialists to elaborately discuss this use-case and derive the cloud advantage for your business.