The age of Internet of Things is here! The world is gearing up to a tomorrow where everything will be connected with everything. According to Gartner's report, IoT Security will reach $840 million by 2020. More IT companies are training and hiring workforce that can manage IoT projects because these projects can be complex.
There are many steps and long timelines to completion. If the business does not accurately plan and address some of the common challenges at the outset, it can be difficult to move the project forward to achieve business results.
Let us understand the various challenges of development in Internet of Things one after the other to gain clarity of the development process for it. Our teams of software development experts and solutions architects have helped us in culling out these pointers. Explore them below: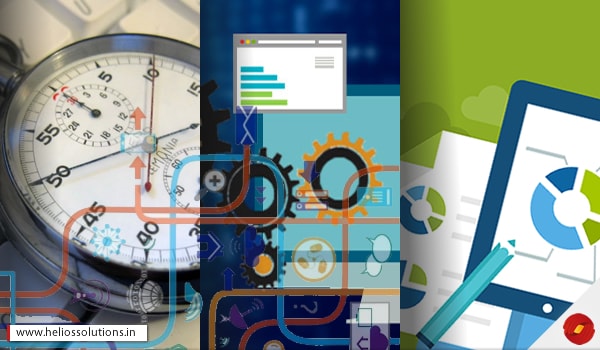 The Length of Time to Value
The time duration of IoT projects can be really long and also saturating. It is important that you prepare your team mentally for an IoT project. Each stage of the development process can have various challenges. After attending the Microsoft webinar, we learnt about the five phase process. The process indeed helps in organizing the process of development and also rightly allocates the time. Moreover, the IT project managers are able to minimize the time required to deploy such projects.
The Five Phase Process Includes:
Business Case Development
Build vs. Buy Decision
Proof of Concept
Initial Pilot Rollout
Commercial Deployment
http://blogs.microsoft.com/iot/2015/11/24/how-to-make-the-most-of-iot-deployments-minimize-the-timeframe-and-maximize-the-return/ – Read the process in detail.
It is important that you evaluate the solution requirements with the project manager, solution architects and web development Specialist Moreover, the selection of technology stacks needs to be done considering the timeline and longevity in mind. Make sure you build a timeline and make efforts to stick to that timeline. Refer tools of development and conduct weekly meetings in order to keep a track of the work being undertaken.
Customization is Crucial
Although IoT is not new to the industry, but still the resource for its development are evolving and thus to get to a stage where IT companies and development teams can fully utilize their capabilities for IoT will take time. One of the biggest challenges faced by IT Development Companies is Customization of IoT solutions or projects. It can be very complex and time taking. Also, once built, resolving bugs and issues can be another challenging bit.
Internet of Things deals development for connection between things i.e. devices. And today, many developers thrive as a software engineer and have very less knowledge of the hardware. So customization according to Hardware functionalities can be tricky because IoT covers a wide range of devices. Also, Internet of Things cannot be connected to existing enterprise software, legacy databases and other systems. There has to be different system built for Internet of Things functionalities.
There are various things that connects the transport layers using variety of products. This requires the support of several configuration options, so creating a defined ecosystem becomes important for customization of IoT solutions.
Needs Adaptive Scalability
Building IoT solutions require good research about the device. The three important factors for development of IoT projects that need to be considered are:
The Device
The Screen Size (If there is a screen)
The Browser
For example, if you are working on a project that is a application for Wearable Watch, then in this case the above will be applicable.
But in case you are adopting the industrial vertical for Internet of Things, then it will require understanding of organization design, structure and their system. It is important that your solution is adaptive to the system and scalable through the software. As a Software Development Specialist, one needs to consider the integration of the functionality with the solution and its structure.
The Target Audience for IoT
Governments, Financial Institutions and Investment Communities
Raw Material and Manufacturing Equipments Suppliers
Technology Investors, Organizations, Forums, Alliances & Associations
Product Manufacturers & Original Equipment Manufacturers (OEMs)
Data Research Organizations
Select Experienced IoT Development Experts
At Helios, we have been developing for Internet of Things for more than 7 years now. Our team has covered projects from IoT devices to IoT security and metering devices. And our clients have so far been really satisfied with the collaboration. Moreover, we are constantly training our teams to prepare them for development according to the contemporary needs of the IT industry. Talk to our native project managers that can understand your requirements and get you the best estimate for your IoT development project.
We hope this read was useful, Keep tuned into our blogs for more such interesting updates from the IT industry and our company stories.