"How we collaborate and manage information is at the centre of digital transformation," said Ian Phillpot, VP Box Canada at a recent ITWC webinar. "Nowadays, people want access to information anywhere, anytime and on any device."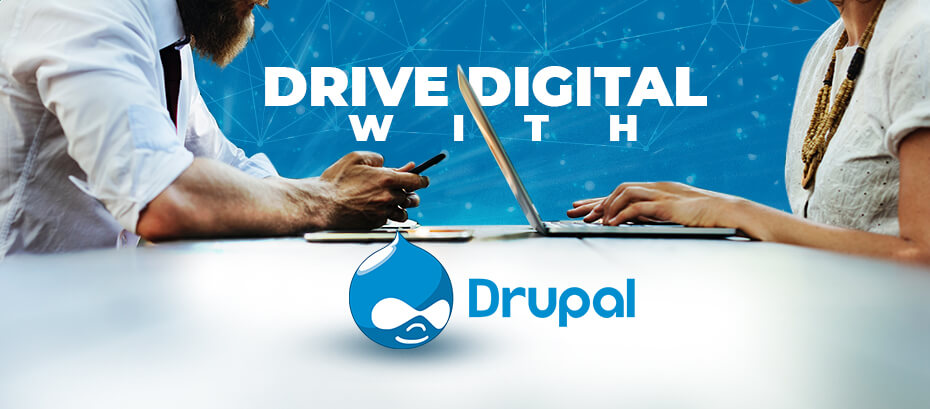 In today's dynamic and competitive business environment where content is the key to a customer's heart, it is crucial for organizations to create content that speaks exactly to what their customers are looking for, present it to them exactly when they are looking for – it may be when they are sitting at home browsing on their laptop or when they are just walking about surfing on their mobile phones. A solution that can help organizations use content for all its worth (develop unique brand proposition, describe products and services, and promote business on the web) is a WCMS.
What is WCMS and how it works?
WCMS (or Web CMS) stands for web content management system. It is one of the most effective solutions used to create and manage digital content such as documents, images and videos on the web. So how it works? A WCMS provides users with a relatively simple interface, consisting of website authoring, collaboration and administration tools, with which they can draft, edit, format, publish and promote content. As its interface is designed to be easily used by those without a coding background, it eliminates the dependency on developers to make changes to the web content – one needs to log in, make an edit and hit save. It is that simple.
Why care about it?
In addition to effectively managing content, a WCMS helps improve the search engine ranking. It offers an easy way to refresh the content (add keywords or sub pages dedicated to the latest trends), which search engines find attractive. By regularly updating website content users can dramatically improve the website's search engine ranking. It is wise for organizations (that have online presence) to care about a WCMS as it quickly and easily transforms a website into an interesting, engaging and dynamic marketing engine; if customers see something new which interests them each time they visit a particular website, they are more likely to return.

WordPress? Joomla? Drupal? Choose what suits you best!
Talk to our experts!
What Gartner has to say?
Gartner breaks the definition of web content management into four core components:
controlling content

across one or more digital channels

using specific management solutions

based on a core repository
Today, customers are buying experiences and not products. The web content management industry is quickly evolving in response to the imperatives of customer experience strategies, which include digital transformation. "WCM is more important than ever for digital transformation and optimization, so there is increasing pressure to 'get it right this time round,'" Gartner Magic Quadrant for WCM authors Mick MacComascaigh and Jim Murphy wrote in their report.
Drupal
Drupal is an open source WCMS that is widely adopted by organizations to create and deliver personalized content and digital experiences across web, mobile and social channels. Most of the websites that we use in our day-to-day lives (such as Twitter, eBay, Pinterest and Entertainment Weekly) are powered by Drupal web development and ecommerce. Some of its impressive features include effortless content creation, trustworthy performance and great security. According to the usage of content management systems for websites posted on W3Techs.com, Drupal is ranked as one of the most popular content management systems used in the market. Despite falling behind WordPress and Joomla, Drupal is still more popular than Magento, Shopify, Blogger and OpenCart.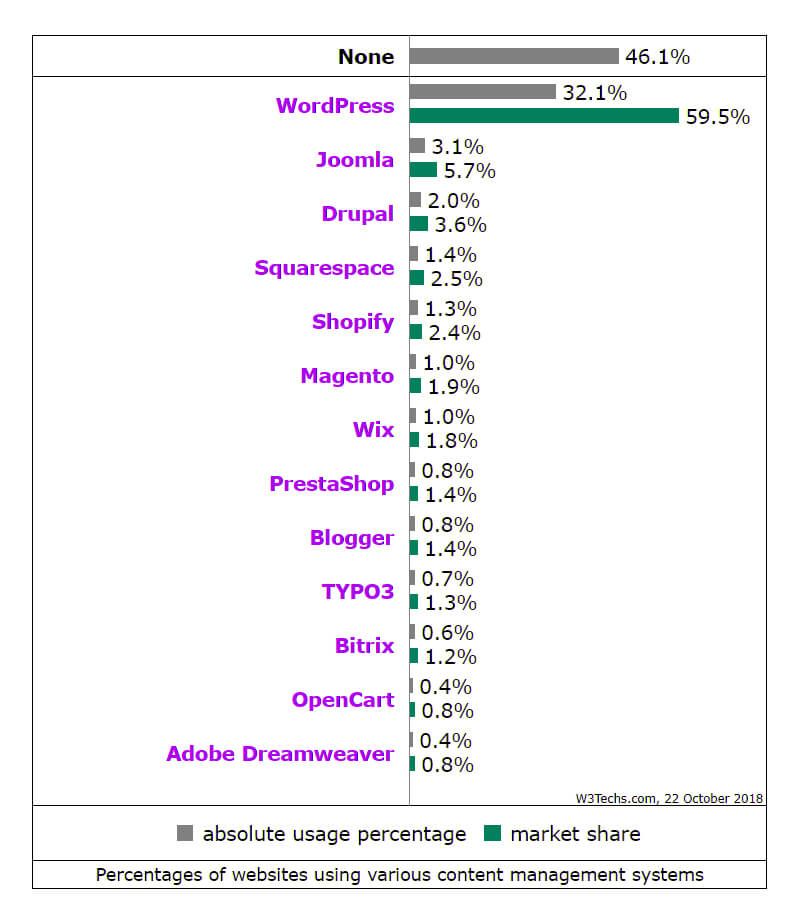 These usage statistics indicate that Drupal is among the top 5 content management systems of 2018.
Thinking of Moving to Drupal?
We are there to help!
How Drupal is Driving Digital Transformation
Choosing the right WCMS is a critical move toward enterprise digital transformation. Many enterprises have realized the benefits of Drupal as a flexible, cost effective and innovative means to maximize digital business os. As it is built from a component-driven perspective (not rigid but flexible pages), it helps organizations deliver personalized relevance that customers want from digital content. With Drupal, content can be exactly what customers need, where they need it. Let us check out how Drupal helps organizations transform their digital presence:
Content Management

(starting point of digital strategy)
Drupal provides multimedia support and content management tools to help organizations manage large amount of dynamic content. For instance, the need for different page-types in the sitemap (individual pages, landing pages and functional pages) can be satisfied using the state-of-the-art content modelling tools available in Drupal such as Content Views, Types and Call Back functions. Some of the key features to efficiently manage content include:
Content Publishing Workflow:

It facilitates a multi-stage publishing process that involves authors and publishers. Depending on the type of content and the publishing process, appropriate workflows can be created.

Content Promotion and Sequencing:

Drupal's node-queue system can be customized to provide users with a convenient interface to manage content promotion and sequencing.

Editorial Interface:

Drupal's in-built content creation interface can be customized to make sure readers, based on their roles and the categories of content they manage, can easily develop content.

Multimedia Asset Creation:

Image-library can be preserved within the WCMS, which can be accessed throughout articles. Videos can be either uploaded to the site or embedded via third-party sites.

Layout Management

: Users can manage page layouts in terms of bringing in new blocks, repositioning blocks, selecting content for the blocks and more.

Social Media Management:

Users can moderate the content that is to be posted on the social media platform.
Responsive Design Support
Since the mobile revolution, responsive design has become one of the primary factors in ensuring website's maximum exposure. Organizations that fail to use responsive design are putting themselves at a distinct disadvantage when it comes to capturing the attention of an ever-growing population of mobile users. Drupal supports responsive themes. Its powerful responsive features include: Mobile First UI Editor interface, Mobile friendly admin toolbar, integration to Modernizer and additional JavaScript libraries, and more.
Search Engine Optimization (SEO)
Why are some organizations more successful with their website than others? Is there a secret? SEO is now a requirement for any sized organization to advertise with a website and promote content. Drupal incorporates different SEO techniques, which  include:
Creation of different sitemaps

Meta tagging

Optimized HTML structure and page speed

Support for keywords
Most organizations use third-party applications to facilitate the needs of their business. This can be beneficial for flexibility but also often leads to complex workflows and data silos. Drupal has limitless potential to act as the hub powering all the integration needs. With hundreds of ready-to-go integrations, Drupal can also be configured to accomplish virtually anything. For instance, here Drupal is used to integrate ERP, EHR and Customer Service Systems.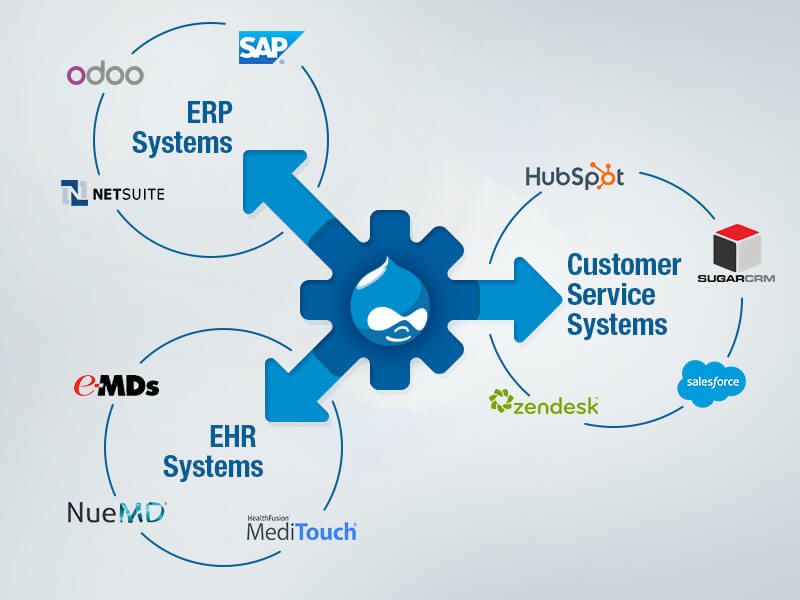 Web services modules that are widely popular in Drupal core are: RESTful web services, Hypertext Application Language (HAL), HTTP Basic Authentication and Serialization. In addition, with API-first publishing, there are enough ways to use Drupal to reveal content via JSON and XML.
Web Analytics and Reporting
From analytics perspective, Drupal has a number of contributed modules for tracking, from Google Analytics and Tag Manager, to heat mapping tools like Crazy egg.
Multisite and Multilingual Capabilities
Drupal supports any language with built-in translation interfaces. Organizations that need localised digital experiences can take advantage of Drupal's language handling abilities to deliver value. With Drupal, building multilingual sites is faster and easier.
Drupal helps in governing multiple sites across organisations, brands, campaigns and geographies on a single platform. It allows users to easily develop and deploy multiple websites.
Real-time Adaptation

(to visitor interaction)
With its smarter data storage methods, Drupal offers possibilities for real-time interaction across platforms. As different types of data are stored as separate entities, data is structured in a better way and each data-type has its own dedicated API.
An open source solution does not pose any major roadblocks when it comes to security. Rather, it reinforces best security practices by involving people who can swiftly discover and solve bugs. Drupal is a proven, secure WCMS and application framework that withstands most of the critical internet vulnerabilities. It is mature, stable and designed with robust security in mind. Many security problems are prevented entirely by Drupal's strong coding standards and rigorous community code review process. In a recent Cloud Security Report published by Alert Logic, Drupal was reported for having the least number of web attacks.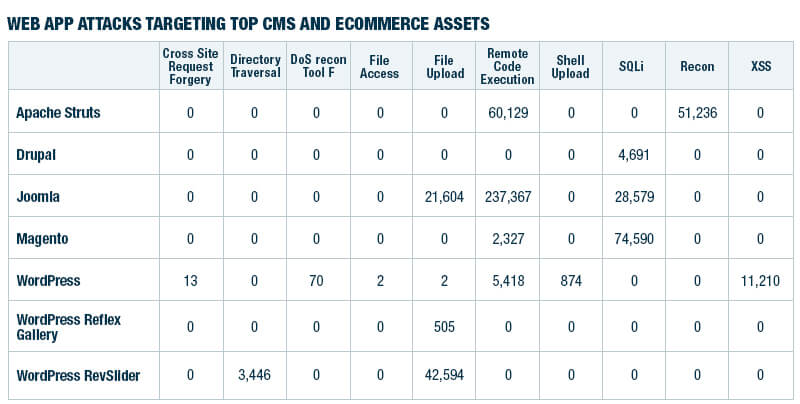 Source: Alert Logic
Digital Transformation Success!
One of the powerful ways through which organizations can drive digital transformation success is by delivering personalized, tailored content across multiple devices and digital channels that customers use to engage and interact. Drupal is at the forefront of digital transformation trends as it fosters deeper ties with customers. It is not just a static tool for building sites and pages, but is a scalable and secure platform to create digital touchpoints and capture digital engagements. If you want to embark on a successful digital transformation journey, choosing Drupal can be a winning move.
Want To Go Digital?
We are there to help!