At its first ever virtual Worldwide Developers Conference (WWDC), Apple unveiled the newest version of the operating system (OS) that will drive its iPhones – the all new, feature-packed iOS 14.
The next-gen iOS seems to be by far the most promising and comprehensive OS update Apple has announced in years.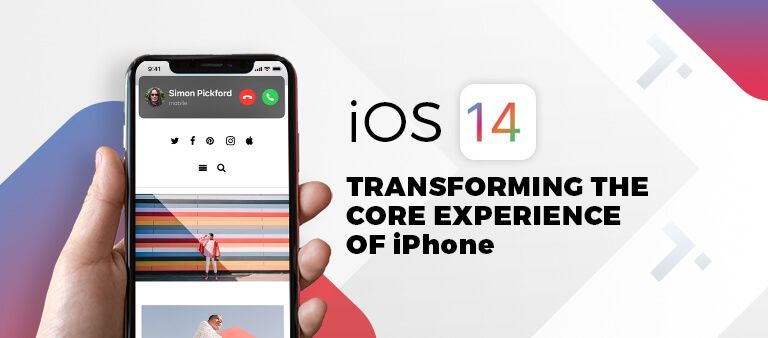 Right from the all new App Library view for organizing apps, to redesigned Home Screen Widgets that can be pinned in different sizes, to Siri's upgraded capabilities that include real-time, on-device translation, iOS 14 has a lot in store.
Here's everything about iOS 14 features, release date, and compatible devices that all the iOS app development services providers and iOS enthusiasts must know.
iOS 14 New Features
On the opening day of WWDC 2020, the world witnessed all the latest advances across iOS, iPadOS, macOS, tvOS, and watchOS.
Although the announcement of Apple's transition to ARM-based chips with Apple Silicon came out to be the showstopper, the announcements that matter the most to the people are about iPhone.
iOS 14 App Library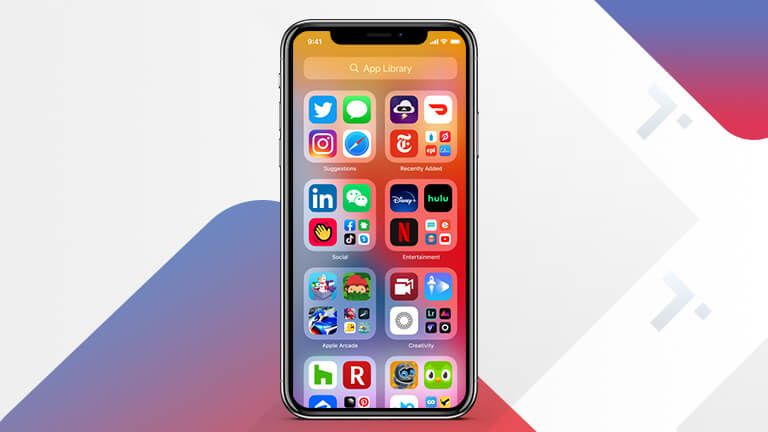 Since its launch in 2007, iPhone's home screen has mostly remained the same (i.e. a grid of app icons that go on for pages and pages) apart from some of the aesthetic updates. With the introduction of App Library, Apple has finally changed the look and feel of the home screen.
The App Library makes it super easy for users to access all of their apps through a simple, easy-to-navigate view (located at the end of the Home Screen pages).
Moreover, it automatically categorizes and sorts all of apps, highlighting those that are heavily used.
iOS 14 Home Screen Widgets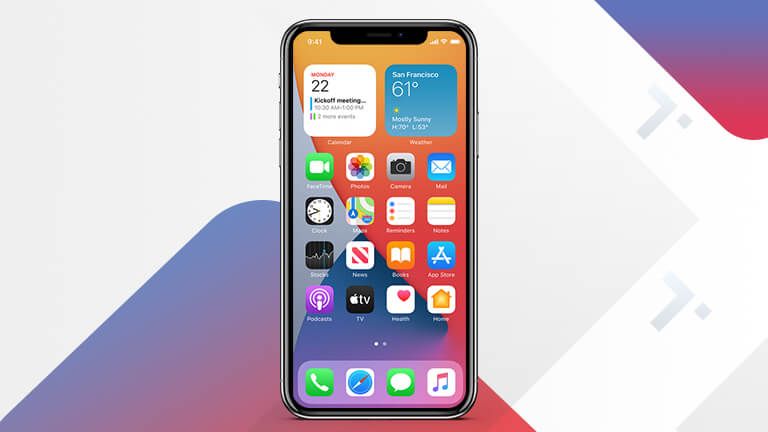 With iOS 14, widgets can be molded into a variety of sizes, and they look much appealing than what we've seen so far. Users can now pin widgets on Home Screen and resize them as they like.
Apple call these widgets "data-rich", which can be clearly observed above. For instance, the weather widget can be resized to occupy four columns or two, and each change in size adds more information dynamically.
This whole idea is based on the way widgets work on Apple Watch.
iOS 14 Picture in Picture Mode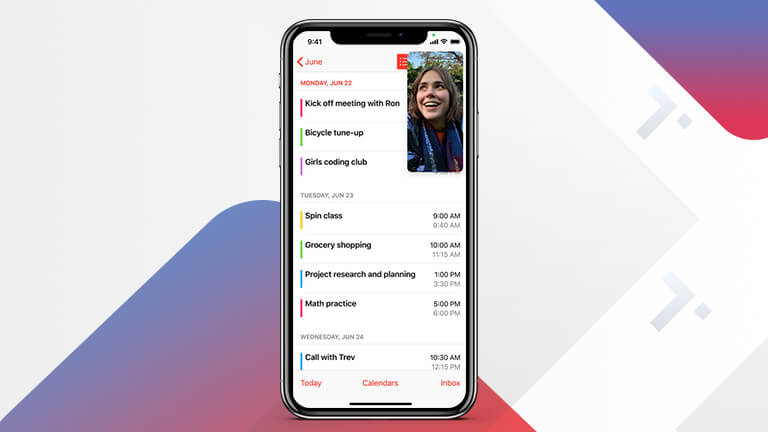 The all new picture-in-picture support feature of iOS 14 allows users to watch TV shows and movies while navigating elsewhere on their device.
This means that users don't need to hit the pause button. Instead, there will be floating screen over  the home screen (or any other app).
Users can resize the screen, drag it around, and control video playback. Furthermore, users can even minimize it to the side of the screen and still have audio playing activated.
iOS 14 App Clips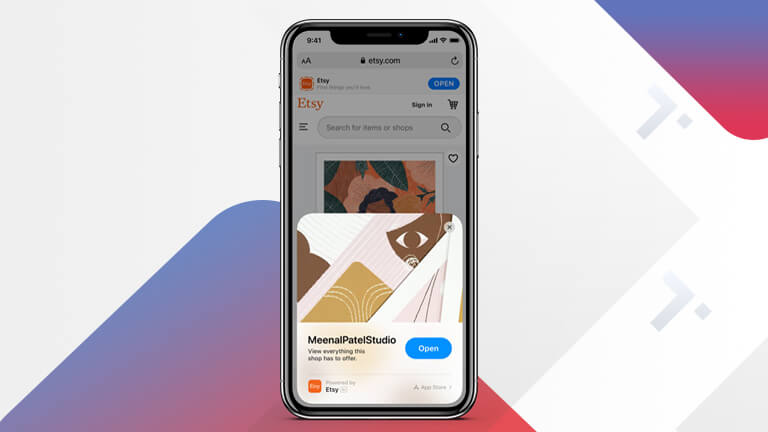 App Clips is one of the most unique features of the latest iOS. It allows users to try out elements of an app on their iPhone, without downloading or installing the entire app.
Functionally, with App Clips, users can download certain parts of an app that enable particular functions to happen, instead of all functions of the app.
This feature offers users the ability to try out an app before fully downloading or purchasing it, just like a demo software.
iOS 14 Siri Upgrade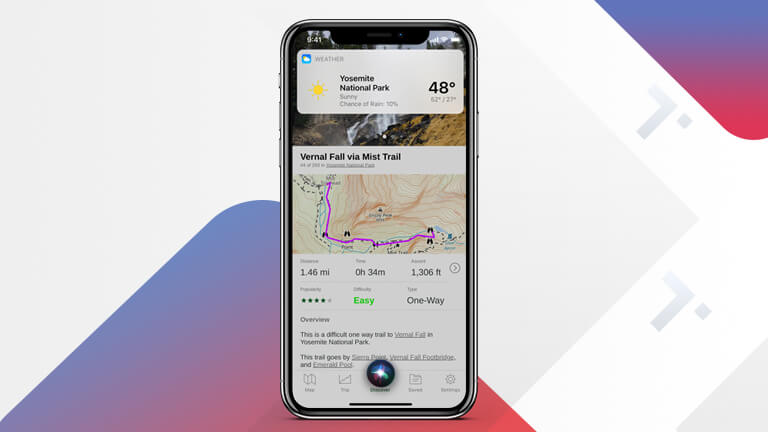 The latest version of iOS features some of the most amazing improvements in Siri.
The upgraded Siri won't occupy the whole screen when a question is asked. Instead, it appears as a small bubble at the bottom of the screen.
Furthermore, Siri can now send audio messages in addition to just dictated messages. Also, there is more accuracy in translations than before.
Additional Features
1) A new Translate app is introduced for translating conversations, offering quick and natural translation of voice and text – it supports 11 different languages (English, Spanish, French, German, Italian, Japanese, Russian, Korean, Arabic, Portuguese, and Mandarin Chinese).
2) The Messages app has got a variety of updates, including the facility to pin conversations. When it comes to group conversations, users will be able to respond to a specific reply, similar to workplace apps like Slack.
3) Maps has got new, curated guides to give better recommendations for new places. The update also includes the support for cycling, with dedicated directions for bike-riding that takes into account bike paths, elevation, stairs, and roads.
4) CarPlay now supports custom wallpapers and new app categories such as: parking apps, EV chargers, and restaurant takeaway apps. Furthermore, Apple is in the process of providing support for NFC car keys with iOS 14, with BMW 5 Series set to be the first model to support the feature.
5) Safari now provides a privacy report so users can check out which cross-site trackers have been blocked. It also offers features like secure password monitoring that help users to detect saved passwords and built-in translation for entire webpages.
iOS 14 Release Date
The iOS 14 developer beta is live right now. If you wish to download it, you will require an active Apple Developer account. However, if you are planning to download iOS 14 Public Beta, it is on the way and set to be out in July.
Taking about the stable version of iOS 14, Apple didn't give any particular date on which it will get released. But, if we take into account the previous years, the final software won't roll out until September this year.
iOS 14 Compatible Devices
According to Apple, iOS 14 will work on the iPhone 6s and later. This means that iOS 14 will come to all those iPhones that are currently running iOS 13.
Here's the full list:
iPhone 11
iPhone 11 Pro
iPhone 11 Pro Max
iPhone XS
iPhone XS Max
iPhone XR
iPhone X
iPhone 8
iPhone 8 Plus
iPhone 7
iPhone 7 Plus
iPhone 6s
iPhone 6s Plus
iPhone SE (1st gen)
iPhone SE (2nd gen)
iPod touch (7th gen)