A highly functional website with pleasant user experience can help you build your brand and transform your business with a meaningful web presence. It would not only reflect your brand values, business mission and vision to your target audience but also help you achieve your digital objectives. WordPress is the most popular content management system (CMS) today since more than 27 percent websites in the World Wide Web breathes on this technology. No wonder many Fortune 500 companies including FedEx, Sony Music, The New York Times and Washington Post rely on WordPress to power their digital ambitions.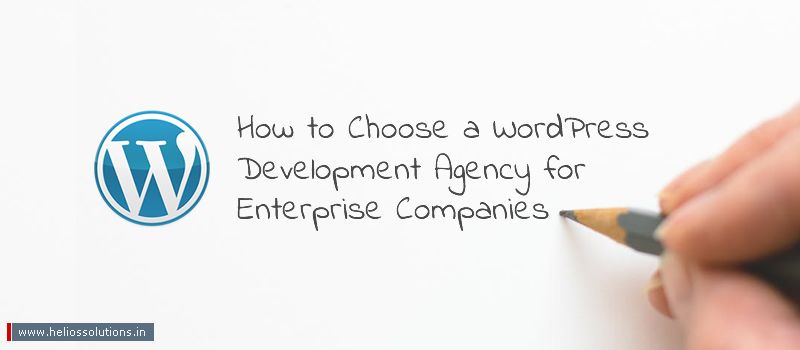 Being a WordPress Development Partner to many enterprise companies that span across variety of industries, embarked on their digital journey, we know exactly what you should look for in your potential WordPress partner. They must be able to:
Scale WordPress to meet evolving needs
An experienced developer would be able to guide you with various options as you need to scale your site. There are myriads of plugins and widgets which can be leveraged to add the required functionality. Being an intuitive and easy-to-use content management system, WordPress allows you to easily update and publish content as well as import media such as photos, videos and graphics. Thus, you can keep pace with the demand of fresh content on your website.
Build custom WordPress themes to reflect brand moods
As every business has unique value proposition, your website design should also align with your digital objectives for user experience, functionality and aesthetics. Hence, your WordPress partner must be proficient in customizing WordPress themes and building custom websites to align the design to your brand needs.
Understand security concerns and address them efficiently
Your chosen company must have the in-house resources to maintain the website's security and they must be capable of resolving any security breaches or exploits. They should also be able to evaluate and recognize which WordPress plugins are reputable so that they are not vulnerable to cyber threats.
Recommend hosting option based on site needs
For enterprise sites on WordPress, there are many factors including unlimited bandwidth, storage, security and speed that must be kept in mind while recommending hosting options.  While WordPress VIP is an ideal and highly recommended option, Pagely and WP Engine are great options too. Moreover, owing to its security and speed requirements enterprise WordPress sites must rely on private hosting providers.
Conclusion
Choosing the right partner can play a pivotal role in enabling you to achieve your organization's digital goals. We have enabled many businesses to gain competitive advantage in their industry; so contact us for a professional and cost-effective WordPress Development. What is your personal reason to consider WordPress for your business website? Let's start a conversation!