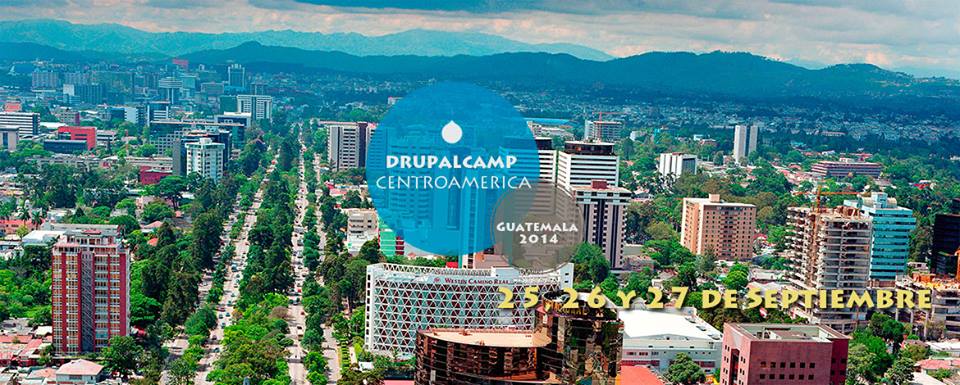 Drupal camp is open for all the members of the community and free software communities from Central America and the world to be part of this great event. It's a place to meet people, exchange ideas and experiences and get to know each other well. The event is all about promoting and introducing newbies and giving assistance to anyone that is interested in improving their knowledge in Drupal and web development.
Event Details:
Date:
Date:
Thursday, 25th Sep, 2014: 8:45 am – 17:15 pm
Friday, 26th Sep, 2014: 8:00 am – 17:15 pm
Saturday, 27th Sep, 2014: 8:00 am – 13:30 pm
Location:
Facilities of the Technological center of INTECAP
Calle Del Estadio
Mateo Flores 7-51,
Zona 5,
Guatemala, C. A
Schedule:
From 25-27 September, 2014 for the second time in Guatemala will host the fifth Drupal camp, Central America, the year's biggest event in Central America Drupal, expected an attendance of 350 people. During the 3 day event, a special day has been scheduled for workshops all day in 4 rooms. The rest two days will have 40 lectures and a closure with cultural activities and refreshments for all attendees.
List of few of the topics that will be included:
As Drupal influences business in Guatemala
Drupal unprogrammed
Drupal and Angular JS
Graphic Design: Luxury or Necessity
Drupal basics and outreach projects
How to organize my team to make Drupal?
Forum on Drupal companies
Google Analytics, measurement results of my site
User Experience (Admin Interface)
Developer Finance
Contributing to Drupal projects
For more updated details on the event and its registration, please visit, http://guate2014.drupal-centroamerica.org/