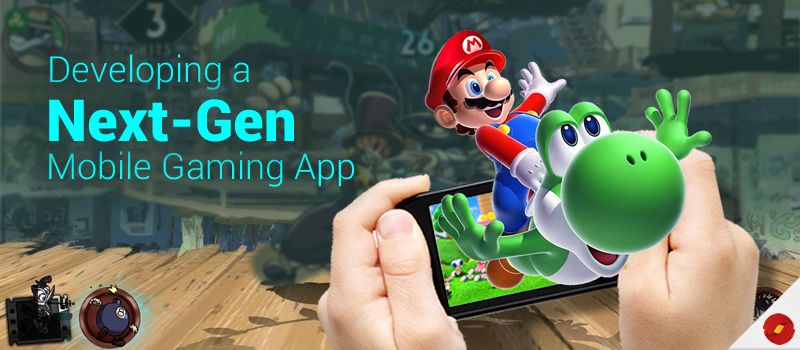 Today the mobile gaming app development industry is flourishing more than ever and it is worth billions of dollars.
According to stats, it is expected that mobile games would generate 46.1 billion dollars solely in 2017 which is 42 percent of the global games market. It is projected to reach 64.9 billion dollars by the year 2020.
Today, we would like to share with you some valuable tips from our team of mobile app development experts that would help you to leave your mark in the global app market.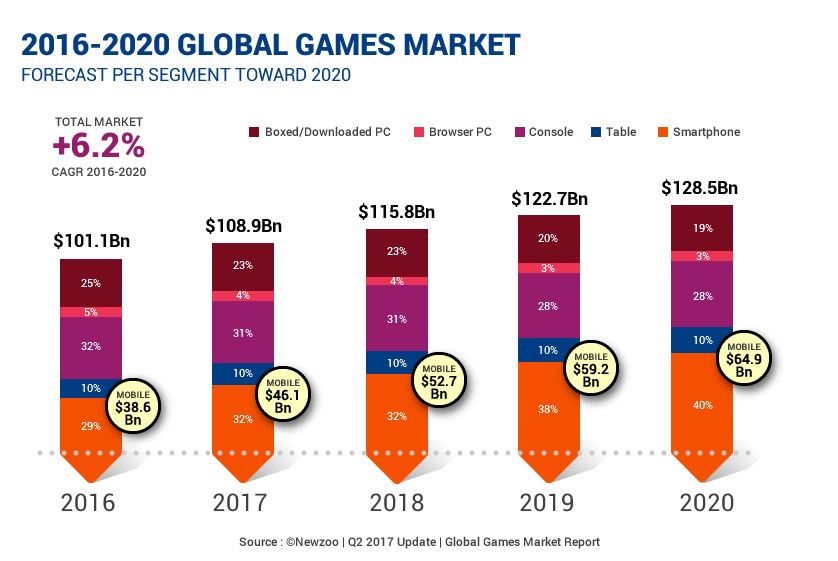 Android vs. iOS: Choosing a specific problem
Before you choose a specific platform, you should know few primary things about the app market places for both the platforms.
Financially rewarding
Do you know why some apps are released through Apple's App Store before their Android migration? This is because the iOS marketplace is a more financially rewarding approach as iOS users apparently spend considerably more on applications than their Android counterparts.
Easier to develop
It is also important for you to know that it is a common belief among mobile app game developers that the iOS platform is easier than the Android. The supporters say that wireframing, coding and testing of new apps can be done rapidly in iOS platform than in the Android framework. So, if you are considering releasing a large number of apps in a limited timeframe then it is a significant point to note.
Complete confidence
You can upload your app and sell it with complete confidence in both the platforms. Therefore, neither of the platforms is superior to the other; your choice of platform should be founded on your preference of app development tools and long-term goals of your business.
Knowledge of various game development platforms
If you are well-versed with different mobile game development platforms then you can easily decide which tools you would use. This in turn would dramatically affect the type of game you are going to develop. There are several acclaimed software utilities; however, we would discuss three key platforms here:
It is a vastly popular cross-platform game engine which has been used to develop some of the highly popular game available around. Unity not only allows building mobile gaming apps but also enables integration of desktop gaming, web pages and other systems.
This is another highly sought-after gaming engine which is aimed at building 2D games. This platform caters to the needs of a newbie as well as advanced developers alike with large collection of tutorials, other tools and educational resources.
Both Corona and Unity are ruling the mobile app development landscape and are the most often deployed gaming platforms today.
This is a cross-platform tool that enables developers to create gaming titles for Android, iOS, Windows and several other operating systems. This powerful gaming engine is largely driven by C++ and JavaScript. Also owing to its intuitive GUI, it is highly preferred by many game app developers.
Adequate research to find out device compatibility
Renowned mobile game app development companies carry out intensive research to find out frame rate limitations on smart devices prior to developing a gaming app. If your game title is running at say, 60 FPS, then it would be incompatible with earlier generation of Android phones.
If you do not pay adequate attention to these details right from the early stage of development, your app won't be able to cater to a significant section of consumers, although unintentionally.
However, game app developers using iOS platform have nothing much to worry upon in terms of compatibility of devices. Still, older generation of iPhones might pose challenges for your sophisticated gaming app.
Another critical thing to consider for you is the battery life of the device. This is because often earlier generations of smartphones are unable to balance the performance of gaming apps with their inherent technical limitations. Therefore, if you would need to ensure optimal playtime for your audience, you must consider battery life of your preferred mobile gaming device.
Explore cutting edge technologies to stay relevant
If you are looking forward to develop a futuristic gaming application then it is essential for you to traverse the world of sensor technology. This is because the smartphones built in the contemporary era are equipped with an array of technologies including magnetic field sensors, gyroscopes, light metering, proximity sensors and many others.
The new range of smartphones available today enables you to bestow a new level of interactivity and engagement within the gaming arena. Thus, they would help create a more vibrant as well as dynamic gaming environment in near future.
Furthermore, sensor technology allows you to build gaming apps that can blur the line between the virtual and real world. It would thus ensure popularity and long-term customer retention.
Keep an eye on the trending techniques
If you want your gaming title to sustain the steep race of mobile gaming apps, then you stay updated with the latest developments taking place in the realm of mobile gaming apps. We are discussing a few here:
AR and VR
In current times you must consider integrating Augmented Reality (AR) and Virtual Reality (VR) in your gaming apps to impart enhanced gaming experience to your target audience.
Ionic framework
This is one of the most popular frameworks among game developers as it has optimum specifications that simplify the building of complex gaming apps for developers. Furthermore, it works fine with both Android and iOS gaming platforms.
Location-based services
In current times, gaming app developers are using location-based services and they are expected to use it in the years to come. This is because almost all mobile devices these days have GPS, and it helps you to make the gaming experience of your target audience quite improved and interesting with the knowledge of location of the player.
Cloud-based mobile apps
As the best quality games require lot of space that only cloud can impart, many game developers are keen on using cloud technology for their gaming app, especially, for the ones with heavy functions and graphics. Moreover, cloud technology ensures that your app is secure and hence it is becoming more popular among game developers.
App security
In 2017 and beyond you would witness that mobile app development experts are striving hard to improve the security of their gaming apps. The online gaming apps are often associated with many security threats and your audience would love to play without worrying about app security.
Final words!
Now you know that the world of gaming app is highly lucrative but to make a mark in this realm you would need to consider the aforementioned tips.
Would you like to include any point to our list of tips to build a profitable gaming app? We would appreciate if you let us know your views by leaving your comments below.