The overall mobile experience is becoming critical, as the consumers are demolishing mobile, the mobile apps and devices are collected by the employees, the company's ability for getting familiar, accepting and organizing for the web, mobile apps, etc.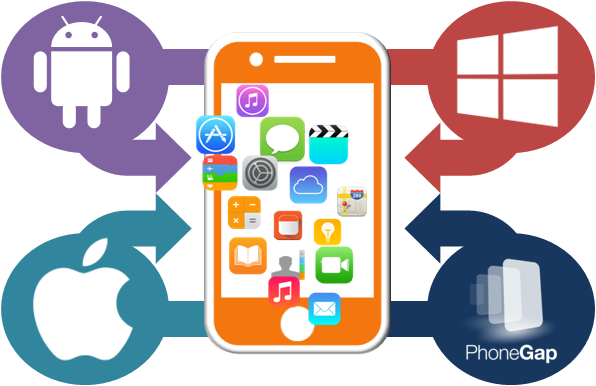 Mobile Application Growth:
In 2012, year by year the growth in the applications market contributed 3.3% towards the demand of mobile enterprise app.
Enterprise Mobility is a driver for moving the business to newer and more mobile device agnostic enterprise software and applications.
In the year 2013, more than one apps was planned by 68% of businesses.
Usage of Apps: Application Development is an easy task, but when it comes to decision making, it becomes a bit difficult to decide to go for native, hybrid or web-based app. Along with the access and security, affordability and speed are the issues for the decision. Due to this, there is a movement towards the hybrid apps, which are written with web technologies that run inside a native app container. Not like HTML5 or native apps, the web page requires major of the assets which are stored inside the native app package on the device, rather than on server making it faster. More customization and better security can be ensured by native apps. There are not many hybrid app development tools although they are popular.
By the end of 2012, mobile apps were used by 1.2 billion people worldwide.
By 2017, 25% of enterprises will comprise an enterprise store.
iOS and Android dominates 85% of the smartphone market.
Native Apps are better for security and they react faster by 10-15% than HTML5
By 2016, 50% of mobile apps deployed will be hybrid.
If large number of apps needs to be created, it would be economical to use HTML5
HTML5 App Development: Applications in HTML5 are actively written by 6% developers only.
Mobile Browsers: At present there are only 15 mobile browsers existing, with the availability in different versions and which is supporting different levels of HTML.
Mobile App Testing: At present, mobile applications are tested by 31% of the organizations.
Splitting of Enterprise App by 2015 Enterprise App will be splitted by 2015.Rapid growth in hybrid and HTML5 App development is been noticed by enterprise apps. This could prove that in the coming year's hybrid or HTML5 apps will be the majority apps.
We are Mobile Application Specialist in India; that focuses on mobile application developing solutions as per the client's needs.
Contact us for if you are looking for Mobile Application and we will help you acquire the best possible solutions to your requirements at https://www.heliossolutions.co/mobile-application-development/