Microsoft Azure has emerged as the most popular choice among all other cloud computing services around the globe, since its launch in February 2010. According to the official site of Microsoft Azure ninety percent of Fortune 500 companies are using Azure in their operations across 38 announced regions which are way more than the data centres put together by Azure's two closest competitors – Google and Amazon Web Services. Azure has reached the heights of popularity not Just because it has the backing of tech giant Microsoft but owing to its great service and features offering to its customers.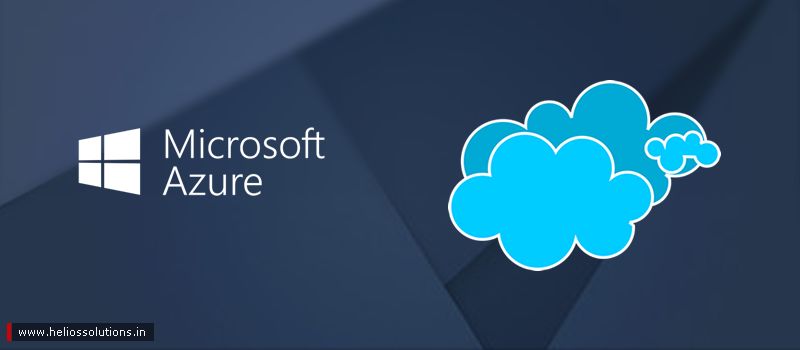 Surge in demand for the cloud platform
Azure is bringing the benefits of cloud to businesses irrespective of their size and is truly transforming the computing industry. As per latest news, Microsoft's quarterly profit rose by 3.6 percent due to the sudden surge in demand for its flagship cloud platform Azure. Our team of software development specialists has evaluated the reasons why cloud platforms are so popular and summarized them as below:
Cost Saving – By letting businesses pay a monthly subscription fee for all inclusive services, cloud computing saves a great deal of money in the long run; money needed  for hosting, support and maintenance of on-premises solution.
Enterprise Mobility – Cloud computing enables you to offer your employees an appreciative work-life balance by allowing them to access the mobile services from anywhere at any time.
Effective Collaboration – By allowing multiple users to use, view, edit and comment on the same document, cloud-based productivity applications promotes effective collaboration at workplace.
Scalability – Cloud platforms smoothly accommodate the change in demand created by the fluctuation in business needs. By paying a small fee you can access extra computational power to support your business instead of investing in purchase of hardware.
Rapid Disaster Recovery – Being stored in multiple servers, data in the cloud remains secure and ensures rapid recovery should disasters take place.
See Also : Microsoft Dynamics CRM Redefining Way Of Doing Business! [Infographic] By Helios
Azure Advantage
Although there are many players in the global cloud computing arena, what makes Microsoft Azure stand out among the competition, let us take a look:
Cost-Effective Pricing – Unlike its key competitors, AWS and IBM SoftLayer, Azure has per minute pricing rather than per hour which also enables cost savings. Moreover, as per Microsoft Enterprise Agreement, Azure provides discount on cloud computing services to participating companies.
Seamless Adoption – Being a Microsoft cloud computing platform, it is very convenient for Windows users to migrate to Azure because the Azure virtual machines can easily integrate with other Microsoft products.
Rich Features – Azure comes with machine learning and building bots right out of the box, an exclusive feature offering by a public cloud. Furthermore, it has become a sought-after cloud platform due to its other built-in applications like solutions for tackling big data and analytics, fulfilling the needs of a broad range of users.
Being a cloud computing service provider we take pride in enabling our clients to reap the benefits of cloud computing. Contact us now to leverage the power of cloud and take your business to the next level because your competitor already did!