"We are changing the world with technology" said Bill Gates. Living to his words, Microsoft technologies are indeed changing the world. The biggest names in the technology world are constantly evolving with new innovations every day, Microsoft has always managed to keep their place among the top names in the world when it comes to innovations.
Microsoft has introduced several tools in the past to enhance the experience of those using Microsoft technology. In the 2015 – Annual Connect, a developer event, Microsoft Corporation mentioned it's never-backing down approach to provide the best experience for any developer, on any device for any platform with new and updated tools and programs. They introduced their support with tools like Visual Studio, Azure, Office, Windows and others.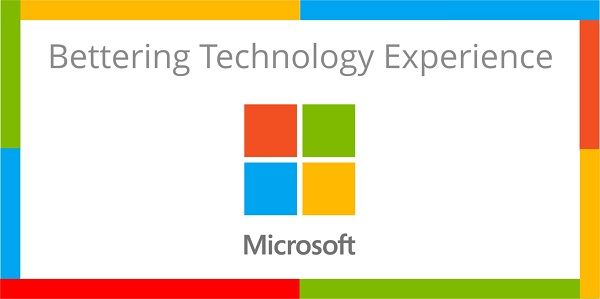 Highlighting a Promising Future – Microsoft
Enabling Developers
Microsoft is enabling developers and coders with technological ideas that better their quality of work today and also help in better tomorrow. Till date, Microsoft has never disappointed us with its technological inventions. The history says it all, .NET framework and Visual Studio has brought us more than we could ask for. It is now empowering the technology world with new and improved tools and services.
See Also:- MICROSOFT CORTANA FOR IOS NOW! UNDER CONSTRUCTION: BETA STAGE
In the same context, during the latest conference, Microsoft unveiled a brilliant program – Microsoft  Visual Studio Dev Essentials and it is amazing, extremely fascinating!!! This program is specially designed for developers to create applications on any platform or for any device or any operating system using the technology of their choice. For a developer it offers direct access to the services and other tools from the program. It also comes with few added benefits for developers to start building application with the system. It also avails with Visual Studio Community, Visual Studio Code and Visual Studio Team Services, Priority Forum Support, Parallels Desktop for Mac, Training from Pluralsight, Wintellect and Xamarin, a $25 monthly – Azure credit and much more. It is offering more than you can ask for!
https://www.visualstudio.com/ – Visit the website for more information.
Holistic and Futuristic
Bettering Development
At the 'Connect', Microsoft Corporation emphasized on bettering the development process for developers using through their services. They wish to avail everything at one stop destination, where developers are happy to develop and not frustrated. For which, they announced the general availability of the Microsoft Graph that offers developers access of data in a consistent manner and APIs within the Microsoft cloud. All this – with a single authorization token. With the help of the Graph, developer can create smart application that will help companies and end users achieve more contextual insights.
What more? Azure Service Fabric in now available for public view. So it is easier for the developers to operate and create micro service-based applications at scale that fully integrate with Microsoft Azure and Visual Studio. Yes, if you are a developer, you are already feeling overwhelmed!
Design- Friendly Built Platforms
It is open by design so you can work your way in development with creativity which allows developers to target any platform or device. These features include development for iOS, Android, Windows and Linux. They introduced Visual Studio Code – beta version which is an advanced code editor available on GitHub. It is part of Visual Studio family which runs on Linux, OS X and Windows. The beta version comes with new extension model, a gallery of extensions, additional features, themes and language support. There are more than 1 million downloads since the preview. What are you waiting for, download today.
Microsoft – The Pioneer!
Microsoft (Nasdaq "MSFT @microsoft) is the leading platform that has been always pleasing us with their innovations, systems and technology solutions. It is one company known for mobile-first, cloud-first world and its mission is to empower people and organizations across the world.
While finding the lazy guy to find the easy way to do the job, Bill Gates' Corporation – Microsoft did find some very easy solutions also. They developed the most convenient and brilliant innovations today availing ease in building, storing and testing. Keep tuned into the page for such updates related to Microsoft if you are Microsoft Fanatic.
Click here to get a quote, https://www.heliossolutions.co/connect-with-us/ from the Microsoft ASP.NET Specialist for the best prices in Information Technology industry. Howzzat? It is because we are an Outsource ASP.NET Development – Microsoft in India and we look forward to help business across Europe with our systematized solutions. Your search comes to an end with us; hire Microsoft ASP .NET specialist at Helios Solutions.