Are POS Systems still the future of retail SMBs and franchises? Probably yes, with Bitcoins becoming a mode of payment and other advancements in the Technology Industry like Artificial Intelligence and Connected Things, POS is indeed Breaking Bad! We cannot deny that there are many other smart solutions like popular wallets and inventory management systems, but even then POS is expected to be a part of a bigger picture.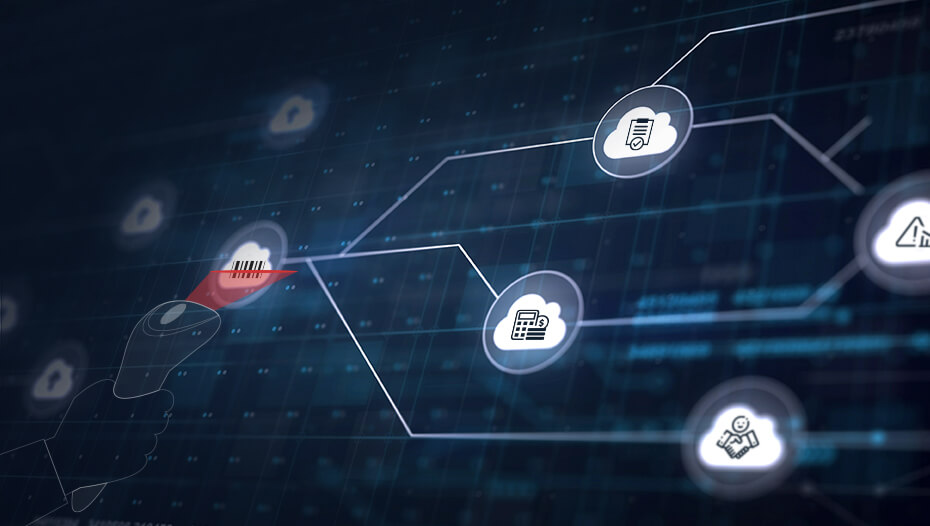 Then – "A Point of Sale System is a combination of software and hardware that allows merchants to Smartly undertake transactions and simplify their day-to-day operations"
Retailers have been accumulating customer transactions through POS terminals for some time now. This data was unexplored and did not offer any insights on customer behavior or their purchasing decisions. Every product has a lifespan, and similarly, your POS system also needs some advancement.
Old Approach: Brand to Clients
Accept Card Payments, Mobile Wallets, and Coupons
Log their Daily Transactions
Print & Email Receipts
Conduct Calculations of Multiple Tax Rates
Manage Inventory
See History & Issue Funds
So, What is New?
Technology is taking businesses to a whole new level in the digital era. And like the other systems, the POS System is also seen in the new highlights! Here are some of the new innovations in the current Point of Sale Solutions.
Now – "Well, those Retailers who have not considered installing a Point of Sale System, are now considering to implement the system."
New Approach: Brand to Networks
Artificial Intelligence Based Point of Sale System
Artificial Intelligence can enable a POS System with precision, for understanding products and services. By feeding a 'Machine Learning Algorithm' to the POS transactions, the marketers can quantify the opportunities for each product or service. Through Artificial Intelligence, the POS System is just getting smarter.
Importance of the Old Data – Machine Learning
Machine learning unlocks the hidden value of the data that circulates in the retail infrastructure. Retailers have been using the POS System for a long time now, and machine learning is only helping them to use the old data in a new and innovative way. This becomes a unique opportunity to increase the return on investment. And without any additional investment, the human networks can enable such data through Machine Learning.
High End Security & Better Privacy
With online payments and extraction of data, online data breaches have become rampant in the digital era. Analytics from Artificial Intelligence do not invade the privacy of the customers. There are many measures that can be taken before the analytics are produced through 'Human Networks'.
IoT based Analytics
With the help of these new technologies, POS has become a rich data source. It can provide opportunities through the insights of customer behavior and preferences. This will give the retailers, an understanding of how customers patronize brands in their social circles.
Technology Enabling Smarter POS Software
With the help of Bluetooth technology, the system has the ability to recognize the customer at the entrance, and further offer them with coupons that can be used without using the mobile phone or voucher. This offers enhanced customer experience and also gives the opportunity to cross-sell or upsell.
With the help of Predictive Analytics, the retailers can know how much inventory will be required in the coming times and what kind of stock should be planned. This would save the cost to a great extent.
With the help of Connected Things Sensors, the retailers can know about the status of the stocks in each counter or know about the requirements of the store, restaurant or warehouse. They can also reduce wastage and save costs. They can, in fact, learn about the number of footfalls in the retail space and much more.
With the help of Cloud Computing, the retailers are able to work from anywhere and access their data from anywhere. And this is why, in the digital era, traditional POS system is being replaced with the Cloud Point of Sale Solution. That offers a 360° Solution to the retailers, enabling them with a smarter and safer solution.
How About the Costs?
The costs incurred for integrating such technology will be mostly confined to the software licenses that are required to extract the data from the old systems. Although investing in 'Human Networks Metrics' has a greater potential than investing in marketing through social media or any other means of marketing.
Talk to Our Experts for Estimation?

POS Solution by Helios Solutions
A Full Suite of Enterprise Grade Operations Offers Scalability & Moves Data Seamlessly
Front End Order Entry
Case Register & Payment Processing
Back –End Personnel Scheduling
Time Clock & Payroll
Centralized Inventory Management
Sell Online & Process Refunds
Comprehensive Product/ Menu Management
Advanced Reporting to Measure & Optimize Business Performance
Apply Discounts & Customize Tax Calculation
Location Based Service – View Bill, Enter Tip & Pay or Split Payment
There is a huge demand in the retail industry for a Smart POS Solution. And for this, we have prepared multiple modules that can be integrated to customize the POS System as per the requirement of the customer or partner.