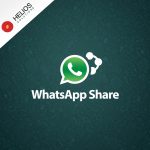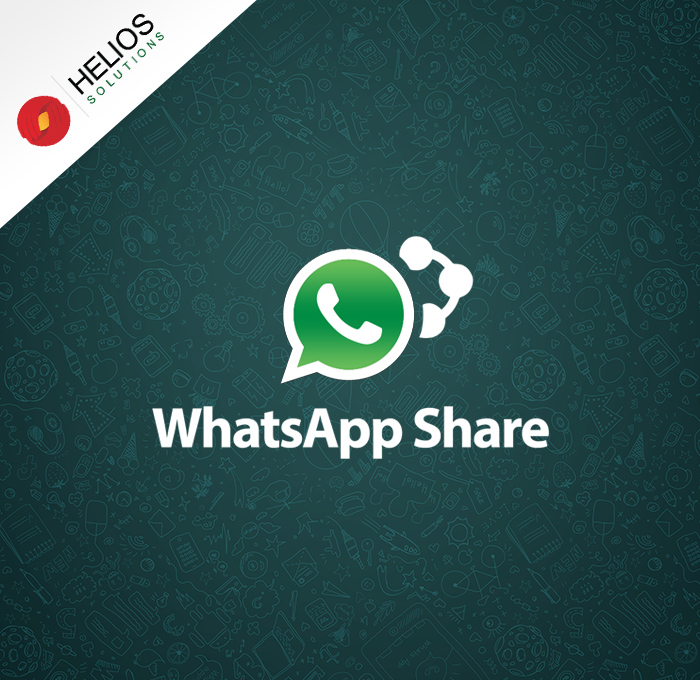 Helios solutions launched 'HS WhatsApp share' wordpress plug-in that empowers the WhatsApp users to share product details through this plug-in with individual users and groups when browsing a web-store through their mobile devices.
There are millions using mobile devices around the world today, and most of them have WhatsApp installed. This one touch sharing can enable the product to be shared by thousands of friends, family and groups by just a product link. Users receiving this link on their group or individually can click on the link and get directed to the product page containing images, prices, and product description.
We were really excited with the launch of this plug-in which supports all mobile device platforms, and glad to lend benefits to our users, especially our international clients.
Here are the finest features of this WordPress plug-in:
It can be easily installed on the web-store and can be used to share product and promotion links through it
Allows creating campaign groups and spread the product related information around the globe
It allows customization of the button size depending on the user's choice
Users can easily share product details, like: Product Name, Description, and Price along with the URL
The integration is extremely easy to install and use
Helios Solutions is an IT outsourcing and Software Development Company based in India focusing on European market. To bridge the communication gap, our European project managers help us learn about the project in detail. Our professional developers have sound knowledge on various technologies and can complete the assigned project in a stipulated time.