With ample number of tips and tricks coming your way, there is a great chance that you might feel confused about what deserves adoption and what needs be eliminated. It seems like it is never easy to get your e-commerce website ranking top on Google search engine results. However, here we have covered a few good simple yet effective methods that can help you outflank rival businesses and their web stores in competitive market.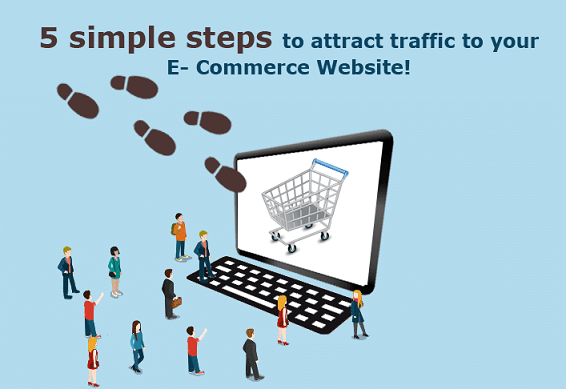 1.)Build a strong connection
Your website should possess strong customer orientation and give its audience amazing shopping experience every time they come online. Give them pleasurable moments as they initiate their browsing journey. Neglecting their interest and likes might result in losing most prospective customers. Know what they want and need in the end, appreciate their expectations and understand what they look for. This way, you emphasize customer delight and loyalty, which ensures the users stay with you for longer.
2.)Go for mobile-friendly ways
If you have not transformed your website into being responsive for mobile use, now is the time you choose to go for mobile-friendly websites. As the whole busy world is revolving around the extensive mobile usage, it is an undeniable necessity to form the web store optimized for mobile. Moreover, to observe the surge in the targeted audience, designing a handy and functional mobile application can prove to be the real game changer for you.
3.)Make the navigation easy and interface user-friendly
The amount of traffic your online e-commerce store has and the number of users returning to it depend greatly on what they experience on the site. Ease of navigation and user-friendly interface can result into reaching the targeted audience and their never-dying interest in your online e-commerce platform. Remember that simplicity and ease can capture user's attention a lot more often, which gives the best chance in bringing handsome traffic.
4.)Be smart and make it outstanding
Adopt the innovative changes because cultivating competence to change the status quo with creative ideas can a go a long way into making your website a dream webshop for its users. Use of suitable extensions and smart plug-ins to suit your customer's needs can make your website standout from the crowd. Combine the simplicity with originality; however, avoid being too excited when giving your web platform a shape and life as anything in excess may leave you with loss of business. Be natural and friendly and personalize the product information to convey the message perfectly to the audience. When you satiate their curiosity, they will feel encouraged to come back again.
5.)Let the content speak volume
Like other significant aspects of website appearance, content creation is as essential weapon to attract more users. Developing a great concise and expressive content is the best way to increase the crowd to your online web-commerce. Be natural, friendly and personalize the product information to convey the message perfectly to the audience. You satiate their curiosity this way and provide them with all the healthy information in the most convincing way possible without appearing to be mechanical.
We hope that this blog proves useful to you. Go ahead, strategize and optimize your search with the above mentioned steps. You shall see results. Keep tuned in for more.
If you want to hire the Magento Certified Solution Specialist and know more about our professional services dedicated to making your website user-friendly, get in touch with us. When you feel the need for getting instant access to technical information, https://www.heliossolutions.co/ecommerce-services/ would be the best place for you.