Apple comes out with a new version of operating system for the Apple Watch, and also a set of development tools that will help developers make native apps that can run on the WatchOS 2, it will also enable them to use the device's hardware.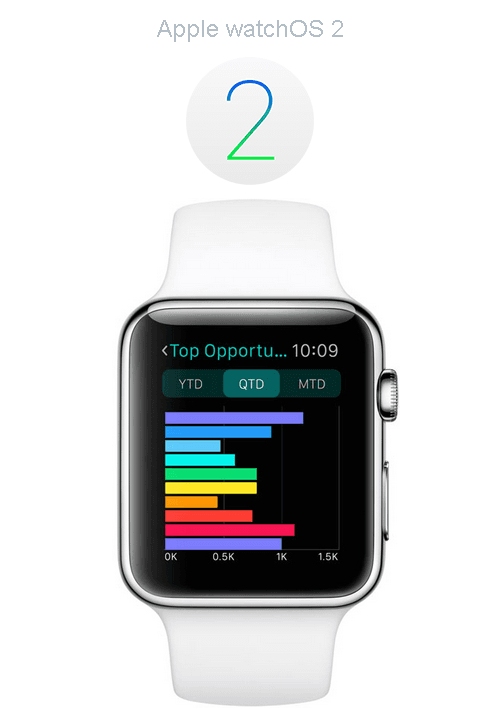 Image Courtesy https://www.apple.com/watchos-2-preview/
The new tools will enable the developers to create apps that will run on the processor in the Watch, instead of depending on the phone.
The new version of the OS will let the Watch connect to a Wi-Fi network without having to rely on phone's Wi-Fi. This version will give developers even more time to create great apps for the Watch, that will change the way world looks at it.
Previously all the Apple watch apps like, maps, music and mail had a native access to all the internal functions of the watch. The third-party apps required Bluetooth connected iPhone to function; this actually limited its functionality as a downside.
The apps created by the developers can now access the microphone as well as the speakers, and play video on the Watch Face. Vine videos can now be watched on the Watch Face.
The WatchOS 2 can now also support the HomeKit app that can change the house temperature simply by turning the digital crown.
The developers were restricted to access certain features of the Watch, like the digital crown, microphone and the speaker. However, with the new development tools, the access to these capabilities is unlocked.
Apple is said to give the developers enough access and a software development kit containing new tools, as well new codes to build apps that can exploit more Watch features.
Other new basic features:
· A number of new exercise badges are added, also Siri now starts to work out on hearing a voice command.
· All public transportation routes can be mapped with the new mapping function.
· And the last but not the least, the Time Travel Function will allow to spin the time forward, with the help of the digital crown, and also the stats like battery life and weather will update along with it.
Get in touch with us if your planning to outsource iPhone development project . We have a team of iPhone Specialist who will help you at every stage of Development or visit https://www.heliossolutions.co/mobile-technologies/ios-app-development/