After months of waiting finally the new iOS update 8 is out. iOS 8 was first unveiled to the global audience at Apple's WWDC 2014 event at the start of June, where apple showed off new features in the next operating system for iPad and iPhone.  The major new features that are included int his new update includes: Continuity, Extensibility, Quick type, Health, iCloud Drive, and Family Sharing.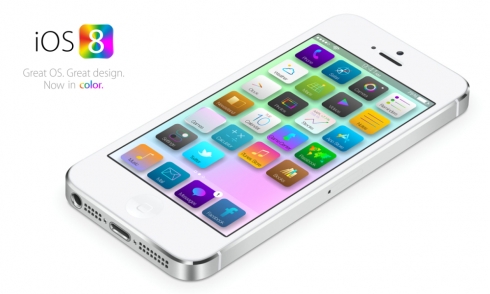 And the features improvised were: Photos, Messages, spotlight, etc.
Let us learn about the important new features and the ones that were improvised in iOS 8:
Continuity: People with multiple apple devices will now be able to connect to multiple devices. This means, that if someone starts an email on one device can seamlessly continue on the other device. iPhone owners will now be able to answer the phone on their Mac or iPad and can also send text messages from any of them.
Extensibility: Extensibility basically changes the way iOS works. Extensibility adds a wide range of new features to iPhone and iPad, while maintaining privacy and security. This includes interactive notifications, opening up sharing and actions to third-party apps, enabling photo filters and editing tools to present to present themselves in other apps, access to the Today view in the notification centre for third party widgets, and many more
Messages: In addition to the continuity in SMS/MMS sending and receiving and interactive notifications, Messages has gained several other features. Thanks to the new touch and hold radial controls, one can quickly create and send video and audio messages. There is also a new details section that allows seeing and sharing location as well as all photos and videos that are part of the conversation. For group messages, one can now easily invoke do-not-disturb on specific conversations, and even drop out completely with just a couple of taps.
Family sharing: With family sharing, up to 6 members can co-mingle their iTunes, music, movies, TV shows, books, apps, games, etc. it doesn't matter if you have different Apple id's, only the credit card details should be the same for all the shared accounts.
This means, if someone is making an in-app purchase the other will get a notification on their device about the purchase.
iCloud Drive: iOS does not expose, and doesn't need expose a file system. iOS always needed a file repository so that the documents weren't jailed inside apps, iCloud Drive provides just that. Create a document in any app, on any Apple device, and access it from any compatible app on any other Apple device.
Health: Much like passbook collects all the passes, cards, tickets, etc. all in one place, Health promises to collect all the health and fitness information in one app. In addition to sections of fitness, nutrition, sleep, medication, and more, one can also create an emergency card for first responders so any critical information related to health can be readily available when needed the most.