Technology biggies have availed this generation with a digital personal assistant who takes care of your schedules and much more. With every technology evolving, these digital assistants are also getting better. Last year we saw these personal digital assistants being introduced with new features where Cortana – Your Personal Digital Assistant created by Microsoft was also introduced for iOS users worldwide.
But, is the personal digital assistant just limited to some personal help?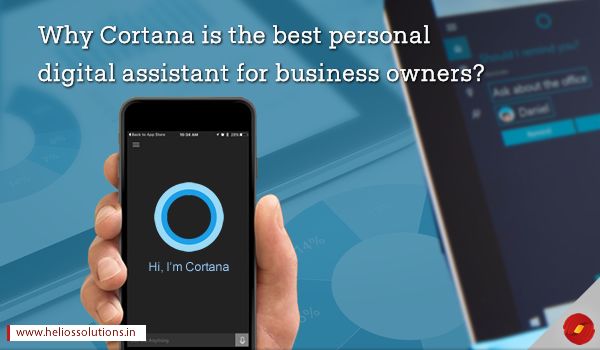 Unveiling – Cortana on the New Office
No, not anymore! Microsoft has some other plans this year. They have updates Cortana, she will be helping you run your business efficiently. It would be really nice, if someone helped you prepare before a skype call or a meeting.
Things to know before you start using Cortant in Office 365:
Also, talk to mobile application experts to under mobile management for such mobile applications.
Cortana integration with Office 365
None the less, Cortana is not just your personal assistant and she is about to get more productive where she will help you conduct meeting and prepare you for them. Microsoft Vice president announced that she is enabled with features where business owners will be able to communicate with Cortana more naturally. Thus, while you focus on the key functions and productivity of your business, she will be taking care of your administrative assignments.
According to David Smith, Vice President of World Wide SMB Sales at Microsoft
"What does this mean for small businesses? Well, business owners can already use Cortana on the new Office, to provide rich work related insights and actions. As applications become smarter, personal digital assistants will become more predictive bringing significant productivity benefits to business owners. For example, with Cortana connected to Office 365, she can help business owners prepare for upcoming meetings, search for files, be aware of schedule changes and provide reminders and quick actions when needed."
(Information Source: www.smallbiztrends.com )
In this age of digitization, these personal assistants were introduced several years ago to help our work management get better leading to a more organized lifestyle. Many critics and reviews said that these technology may fade off. But, looking into the current advancements in these digital assistants like Cortana, Siri or Ok Google, these digital assistants are getting more sophisticated integrated with software applications. One of the biggest advantage is they can prompt you and remind you of things scheduled.
To know more on how it can help you with your business, talk to our Software Development Specialist at Helios Solutions and understand its efficiency. We would love to help you through our knowledge in technologies as we come with an experience of more than 12 years in Outsourcing software development India! Take a look at what's new with us! – We are indulging in the act of sharing, click here to see – The Initiative http://www.heliossolutions.in/the-initiative-by-helios-solutions/vol1/ . Get the best and the most happening insights from the technology world.