Enterprise applications are developed with a customized approach to fulfill the specific business needs of a particular business. They are aimed at meeting the growing business needs with the help of scalable and robust features. As an enterprise web app development platform .NET has incredible features in order to support easy and rapid application development. It will not only help you to build high-quality, appealing and reliable web applications but also enable you to achieve different business objectives of your enterprise. Let us put a glance at some of the significant reasons for choosing this platform for web app development: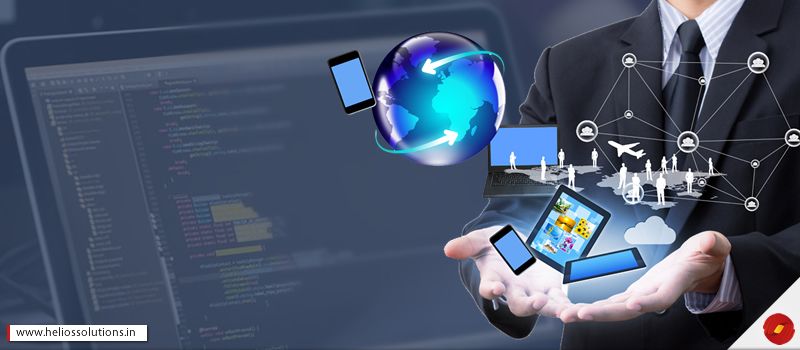 Support for several programming languages
For software development and execution, this platform does not depend on any particular language. Hence, the functionality of the web app developed will not remain limited to any particular programming language. This platform provides support for many different languages and enables them to work together under a common infrastructure.
Cloud support
While you develop web applications for your business, you want it to be flexible enough to support future growth. Microsoft Azure is undeniably an option worth considering when you are looking for scalable futuristic business solutions. As Azure supports hybrid cloud solutions development, it would enable your organization to expand the business operations in the fastest possible manner. Furthermore, it helps you get enterprise applications developed for both cloud and on-premises needs.
See Also : Microsoft Releases 1.0 Version Of .Net Core
Cross-platform support
These days many organizations have bring your own device (BYOD) policy in place, hence it is very critical to have enterprise applications that run on various devices like tablet, smartphone or desktop. This platform allows .NET specialists to develop applications that run on various devices also by reusing some components.
Multi-tiered software architecture
This platform allows developers to create separate functions for data management, presentation and storing hence aptly called multi-tiered software architecture. It provides .NET specialists the flexibility to add or edit a layer and develop an app instead of initiating from the scratch resulting in faster development.
Availability of resources
Many of our clients prefer dot net development because of the easy availability of skilled resources and also available technical support from rich community of developers. Applications developed by proficient and highly qualified .NET specialists increase the functionality and scalability of your applications.
Easy to Maintain Platform
Applications developed in .NET seldom require re-writing of code in order to add new modules or to include any modification in the existing system. Thus, the time needed for modification process is reduced and as a result the maintenance cost incurred is also less.
If you need to create a feature-rich, highly functional, robust and scalable web application then reach out to us for the right resources at the right price. We are a dot net development company serving our esteemed clients for more than a decade.