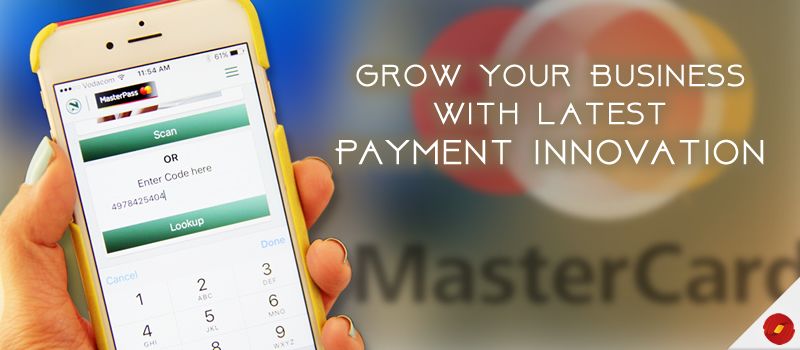 As smartphones and other mobile devices have become ubiquitous, today's consumers have gained unparalleled amount of computing power at their fingertips. Latest payment innovations like digital wallets suggest that tech savvy consumers would be able to pay, transfer money and manage loyalty relationships with their favorite brands in a more controlled manner than ever before.
Before we dive into how you can improve your business with mobile wallet app development, let's introduce you to digital wallets briefly.
What are digital wallets?
For those of you who are new to this payment innovation, a digital wallet is a system that stores your payment information and passwords securely for many payment gateways as well as websites. Completing purchases with digital wallets is easier and quicker using near-field communication (NFC) technology.
Moreover, from now on, you need not worry whether you can remember stronger and complicated passwords or not. This is because your digital wallets would store them all, however, in an encrypted and protected form.
Besides, digital wallets can be used not only in combination with mobile payment systems but also to store digital coupons or loyalty card information.
Difference between digital wallets and online payment systems
An online payment system enables you to send and receive money online. However, it requires you to go through a tedious process, that is, entering your name and password, amounts manually and then go through a confirmation process. Paypal, for instance, is one of the largest online payment systems today.
Digital wallets, on the other hand store all your payment information securely and compactly and you are not required to fill out forms in each site as the information is automatically transferred to the websites you are willing to transact with. Apple Pay is a digital wallet and a mobile payment service by Apple Inc.
How digital wallets can improve your business?
Being a business owner embracing mobile wallet solutions would provide you with an edge over competition on three key parameters – speed, convenience, and security. You can stand out among the crowd by purchasing an NFC reader. By adopting NFC technology, you can differentiate yourself on the basis of safe and streamlined payments.
Digital wallets are dramatically faster
Digital wallets leveraging NFC technology can drastically reduce queues at the checkout as NFC transactions are completed within a few seconds. They are much faster that EMV (chip card) payments as well as magstripe payments.
Digital wallets are incredibly convenient
With digital wallets you are no longer required to carry your wallet that is packed to the brim with credit and debit cards. Furthermore, in case your customers forget to bring their wallet along still they can pay for the things purchased from you with their smartphone. Aren't they convenient?
Digital wallets are extremely secure
The biggest USP for digital wallets is probably the fact that your customers know the transactions carried out with digital wallets are extremely secure. For instance, Apple Pay involves fingerprint verification in contactless transactions. Besides, the digital wallets make it near impossible for cyber criminals to extract financial information stored in them by encrypting them and changing them constantly.
How digital wallets are transforming e-commerce business?
Now let us put a glance at the changes that digital wallet solutions are bringing to the e-commerce arena:
Acts as a catalytic agent for M-commerce
As the e-commerce witnessed a paradigm shift to m-commerce, the widespread use of digital wallets has gained momentum. This is because, digital wallets save customers from entering heaps of information from the small-sized screen of their smartphones.
Therefore, many businesses contact us for being an experienced e-commerce development company in order to make their e-commerce store compatible with digital wallets. Thus, they make sure that they do not lose their potential customers.
Raising the bar for UX
Amazon 1-click, however, raised the expectations of customers in terms of user experience as well as digital wallet capabilities.
As mobile wallets make it very convenient and simple to pay, you can effectively convert your customers if you could convey them the value your products will deliver and convince them to buy with a single click.
Widening the gap
The gap between the two communities in the online business – one who are successful as they know what they are doing and the other who are not able to figure out why they are not able to sell will grow wider and wider.
Facilitating predictive analytics
Furthermore, digital wallets will help you analyze the buying behaviour of your shoppers effectively as they contain lot of information about your customers. Thus, it would open new doors of opportunities for predictive analytics and help you plan in a better and fruitful manner.
Stats reveal that digital wallets are here to stay
According to Fortune, the volume of transactions processed with Apple Pay in the first quarter of 2017 was 450 percent larger compared to the first quarter of 2016. These staggering numbers indicate that this trend is here to stay and if you want to make a mark in the e-commerce industry then you must make your payment systems compatible with the popular digital wallet solutions.
Moreover, you should also watch out for the top 5 mobile payment trends in order to stay relevant in 2017 and beyond.
Key takeaways for business owners
By now you already know that digital wallets collect the data of your customers and hence they allow you to study the buying behavior of your customers. Thus, the more you know about the buying habits of your customers, the more effectively you can market them your products.
Here are some main takeaways for you:
E-commerce businesses with large base of loyal customers and repeat customers are going to witness popularity of their mobile wallet apps with consumers. This is because brick and mortar store owners are comparatively slow in adopting NFC-technology.
Loyalty programs can significantly boost the adoption of mobile wallets by businesses. For instance, Starbucks and Dunkin' Donuts have been leveraging their loyalty programs in mobile wallet users' acquisition. This in turn has given a boost to store traffic as well as conversion rates.
Businesses will be able to push traffic and sales by implementing innovative strategies like custom marketing, rewards program, coupons, etc.
It is predicted that by 2020, there would be increased competition in the mobile wallets space and big players like Apple, Google and Samsung would outshine the retailer-based mobile wallets by offering lucrative loyalty programs.
Are you equipped to sustain this competition?
Now that you are well aware about the digital wallet, its current state and future predictions, what's your say on this? Have you already adopted an NFC-reader? Have you made the payment systems of your e-store compatible with digital wallets? Please be the first to begin a conversation by leaving your comments below.
Why not get in touch with our e-commmerce development experts with an idea for your own digital wallet app? Stay tuned for more information on e-commerce development.