Recently there are warnings sent by Google webmasters tools via emails to have a responsive webpage. These notifications should be followed to avoid being penalized. Google have noticed that most of the websites are not mobile friendly. It is important to have a Mobile Friendly Website for having good ranking on the search engines. Google has sent strict reminders to the website owners that are not mobile friendly that their webpages will rank low in SEO if they do not go responsive.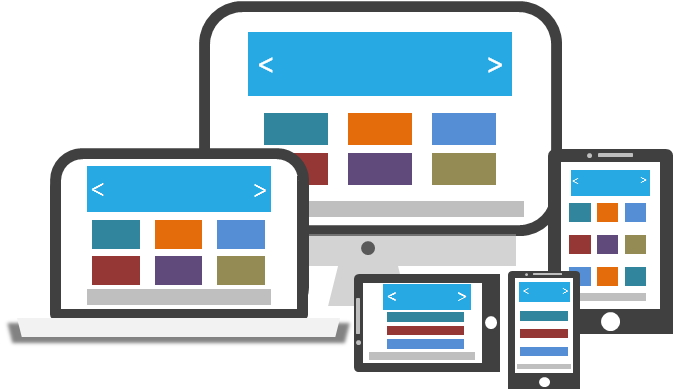 People use different devices like Smartphone, tablets, laptops etc to accomplish their tasks, a Responsive Design Website is very flexible and convenient approach to fulfill the customer's requirement as this design fits to all sizes of the devices and gives high quality resolution. Responsive website design is the cost effective and widely popular among Ecommerce business. As the burden of maintaining different websites reduces as only single website design fulfill all the requirements and one doesn't have to build different websites for different devices.
Why consider responsive magneto website?
Magento is widely used platform for the ecommerce sites and the customers of the online shopping stores are inestimable and the devices they use for their different activities are varied, it is very important to build a responsive magneto web page that fits to all the sizes of the devices. It also reduces the burden of maintaining different websites as this single website is appropriate for all the devices. Responsive magento website gives easy navigation, content visibility and speedy loading regardless to which device you are using for completing the task.
Highly preferred by Google as the URL remains the same regardless to the user's devices.
Your content looks same on all the devices as it fits to all screen sizes.
Maintenance cost is low. Responsive is the best solution for the merchants as it satisfies to all the users no matter which device they prefer for the activity. Maintaining single website is less expensive and requires less time at the time of development.
Responsive design improves the conversion ratio.
Responsive website is easy and simple to access for the customers as there is no complexity in functionality.
As Google recommends being responsive it certainly helps in your SEO ranking that allows the merchants to focus on single content site. Great content greatly supports SEO and increases the customer's attraction and engagement ratio.
We guarantee you to offer best services and excellent result for your business; do send us your requirement to info@heliossolutions.co to get in touch with us or for more detail visit https://www.heliossolutions.co/web-application-development/