Recently, Joomla, the very popular Content Management System, announced the partnership with Glip – The business messaging app with built-in productivity tools. This partnership will help enhance the productivity, platform for ease of communication among various teams and volunteers, and better tracking of tasks and events.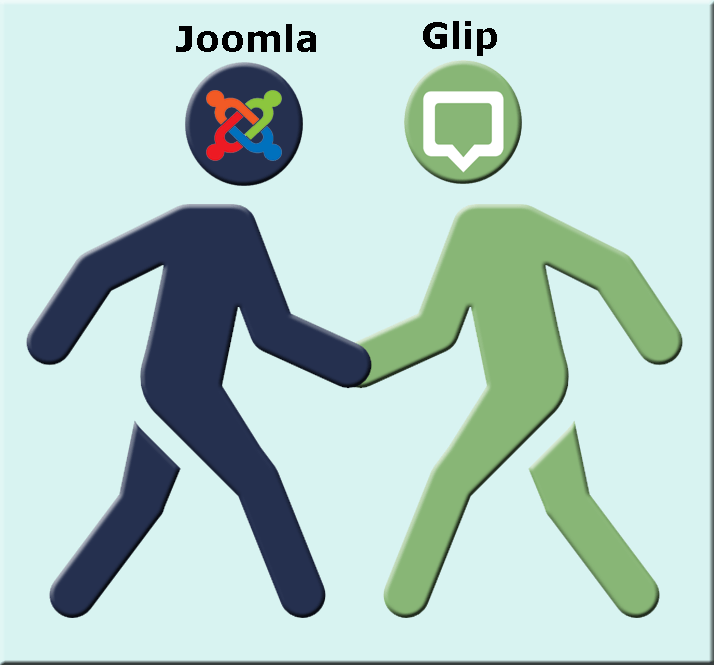 Joomla decided to partner with Glip due to many reasons, for instance, Glip's business chat is terrific and also includes features that are productive, like video conferencing, file sharing, and task management. It can also integrate with other cloud point solutions, making Glip a communication hub for everything we do.
Joomla volunteers and working groups will be able to use Glip to collaborate in various ways, from scheduling meetings to tracking action items to sharing and annotating text files and images, all standard features offered by Glip, as a part of the partnership.
Joomla:
Joomla is one of the most popular software packages used to build, organize, manage, and publish content for websites, blogs, intranets, and mobile applications.  This free open source software powers web presence of hundreds of small businesses, governments, non-profits, and large organizations worldwide like Citibank, eBay, Harvard University, etc.
Glip:
Glip, Inc. is the developer of Glip, the business messaging app used by many companies to plan, share and organize work. Glip integrates video chat and proprietary productivity tools with secure instant messaging to deliver a fully searchable communications experience for teams.
Glip is designed to support all sizes of teams and is also flexible working with large amount of raw data in fast paced environments. Be it application development teams, marketing teams, or teams spread across continents. Glip is the conversation platform improving business.
This partnership helps both the Joomla and Glip with the features that incorporate in each one.  Together it would make a communication revolution and integrated productivity.
Get in touch with us If you want to Outsource Joomla Development project and for more information visit https://www.heliossolutions.co/cms-development/joomla-development/