Joomla has been the first choice for many developers across the world for website development. It's simply because it's convenient and offers easy presentation. With the new release it offers better security features. So it is recommended that you must upload the new version to your website and enjoy the benefits.  So all those developers out there, here you go, you have a new version of JOOMLA – The 3.4.4 version. It is now available!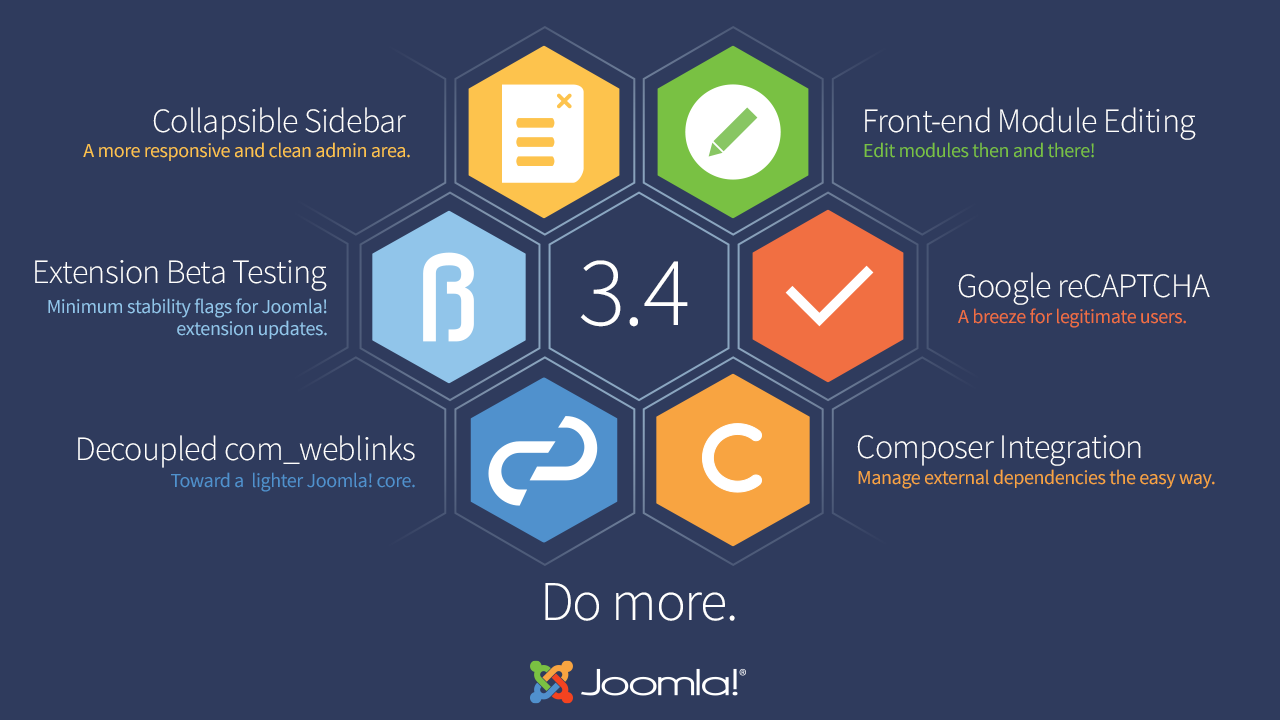 Image Courtesy https://www.joomla.org/announcements/release-news/5628-joomla-3-4-4-released.html
Fixes the low level of security!!!
This is security release for the 3.X series of Joomla. The version 3.4.4 addresses the following issues:
Further en-GB language cleanup

Fixes for MSSQL and PostgresSQL Joomla Installations

JQUery, HTML5Shiv and CodeMirror updates

Finished implementing the Joomla odd style rules
The LOW PRIORITY – CORE – XSSS Vulnerablity has been also fixed.  http://goo.gl/mjQjFp , check out this link for more information on the same.
This version has been contributed by more than 36 different volunteers who have addressed more than 245 issues. See the list of fixed GitHub issues and details of the tracker items fixed, click here: https://goo.gl/J1M1n0
Your Benefits is Better Security
This upgrade will undoubtedly help you with bettering security systems for Joomla website development. This version lets you have upgraded many features along with the updated security systems. So download the package and enjoy the benefits.
Joomla development company furnishes customized web developments for many organizations from hotels to construction companies, you name it and you have it.
We are sure you have many question in regard with the new version and its use. So here you go, the link to the FAQ section: https://docs.joomla.org/Category:Version_3.4.4_FAQ . Check out the frequently asked questions and you might just find the answers to your questions. If you don't, write to us and we will get back to your query within no time.
So what are you waiting for, upgrade your websites now. If you are looking to develop a Joomla website, you must Hire Joomla Expert for your Joomla Website Development at Helios Solutions that helps you make the most dynamic websites. Log on to www.heliosolutions.in and get your custom project manager today. We are really proud to carry out Joomla development and be a part of your growth.