Facebook launched a standalone messenger app for chatting outside facebook.com. This Facebook move is an attempt to create a dedicated hub for chats on the web as it includes many new features into messenger mobile apps and grows its use.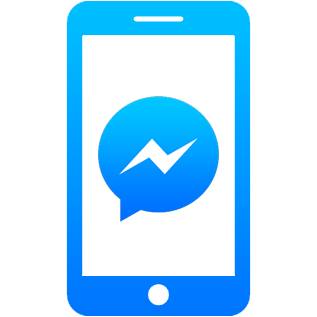 Facebook wants a dedicated Facebook messenger browser experience that is completely separate that the rest of the social network. Just like the mobile version, the web app is meant to provide a way to chat with other Facebook users without getting distracted by notifications, news feed, timeline, pages, photos, videos, etc.
Facebook wants to basically turn messenger into its own ecosystem, which means it needs a proper app on all major platforms. To use this app on the desktop, a user will need to sign in with their Facebook credentials. It works the same way as the mobile app, with support for voice, stickers and emoticons and even syncs chats across devices.
Facebook has extended the functions of its Messenger app well beyond simple messaging. For instance, users can send money within the app; third-party developers can also incorporate their software into the app, giving users ways to place digital content in their chats. Messenger can also be used as a platform to interact with online retailers and receive updates on the status of their orders.
Initially to get to the chat, people had to wait for the app to load and go to a separate tab. this seemed like a pain, hence the reason behind the implementation of a standalone Messenger app was made. Besides, Messaging is something people do more than social networking.
A web app that works across multiple browsers on Windows, Mac, and Linux definitely makes more sense. However, while the Facebook messenger app has a lot of potential, it also has a lot to prove both on mobile and the web.
If you want to develop a mobile app for your online website then choose Mobile Application Specialist.
or visit https://www.heliossolutions.co/mobile-application-development/