A newer 1.0 version of (open source).Net Core and ASP.Net Core technologies was released recently by Microsoft.  This has certainly open up .Net software development platform and also prolongs it to Linux as well as the other popular mobile platforms.
Microsoft is also believed to be working on protocol that facilitates multiple language support in any given tool. .Net core as we all know serves as a modular subset of Microsoft's .Net Framework programming model and also it is designed to advertise code reuse and code-sharing.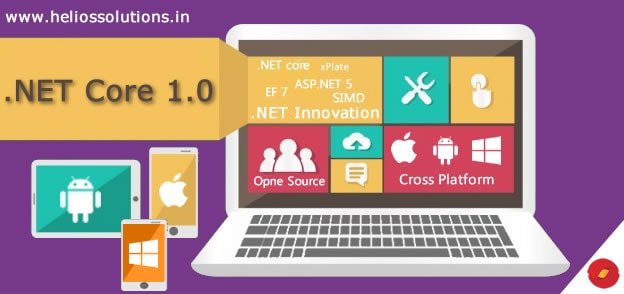 On the other hand, ASP.Net Core is used to build cloud-based, internet-connected applications incorporated with web applications.  Certainly these technologies have revamped .Net into a platform, where it can build applications for not only Windows but Linux, and MacOS.
Further, .Net Core 1.0 introduces the very first release of .Net Standard Library. With this, Developers will be able to reuse code for the applications that are able to run servers, desktops, also the cloud, and also devices including Apple's iOS, Google's Android and Microsoft's very own Windows Mobile Phones.
In May, Microsoft promised to deliver .Net Core 1.0 and ASP.Net Core 1.0 in June. This move was to bring in as many as non-windows developers to use and join the .Net Core camp. .Net Core 1.0 is supported on the Red Hat Enterprise Linux distribution.
Thus with .Net Core (being open source) Microsoft is playing big to get as many as non-windows developers to join.Net Core camp and make the best use of its cross platform support.
We have a team of highly skilled Developers who believe in delivering a consistent performance when it comes to working with Microsoft .Net Technology. Our team of ASP.NET Development Specialists work with disciplinary dedication for many business solutions using .Net Framework.