Life is taking turns for humans today with new technologies entering our lives. It's affecting just everything, how we live, eat or for that matter 'work'! With the advent of the World Wide Web, our lives are faster, convenient and we as humans are more accessible. Now we work on tablets, smart phones wherever we are! It is transforming our work experience and environments.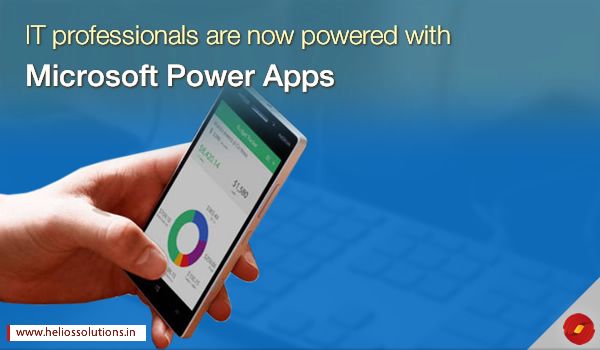 But there is a small gap that is being recognized between the consumer application and business application. Business application is limited to their premises, not making optimum utilization of the resources. Many companies are shifting towards SaaS solutions for CRM, travel or HR using Microsoft Dynamics, Concur or Workday. But still most of them stay in their cocoon. They may not be optimized for mobile or easily integrated with other services and most of all not accessible when in need. Thus, business applications are not up to the mark today and stand no where in competition with the consumer's applications in terms of richness and experience.
Reports say that more than 70% of business websites or applications are not optimized for mobile.
So let us understand what is causing this?
Data Proliferation
The premises systems are generally loaded with too much data which is one of the biggest reasons for such gap. The data is proliferating on systems and beyond the firewalls. Also, the cloud is affecting with such data increasing. As the data is distributed and the storage is not at one place, it becomes difficult to connect and consume related data.
Lacks highly Skilled Developers
Business applications are crucial when it comes to development. It requires experience team of IT professionals to get the right thing in the right place. With the kind of the need, the major gap brought to notice is there are not skilled developers to match the needs of such application.
Gartner predicts, "through 2017, the market demand for mobile app development services will grow at least five times faster than internal IT organization capacity to deliver them.*" 
Agility and App Sharing
Most of the information sharing through a business application happens through app stores or mobile device management which created a dilemma in getting those applications in the employee's phone. There are many in number and yet not able to provide with the right kind of features fulfilling their needs.
Solution for Business Applications – Microsoft Power Apps
Yes, the power apps by Microsoft have come to your rescue. Bringing you the best for developing business application to enhance you business functionality. These apps will help you discover the very capabilities of your business while you focus on making profits. Honestly, being a business we think it is extremely wise to invest in Microsoft Power Apps.
Benefits for employees & IT professionals:
For Employees – Microsoft Hailing Power
You can use in-built connections or the connections of your company to integrate with PowerApps to cloud services. You can connect to cloud services like Office 365, CRM, Salesforce, Dropbox and OneDrive. Also, on-premises systems like SharePoint, SQL server, Oracel Databases and many more.
Creating application is faster with Microsoft Power Apps that will work on any device. Also, it avails Microsoft Office like experience templates to start easily along with a visual designer.
This also offers Power Apps for 'documents' which is again very simple to use. Communication is very simple and easy where you can take the advantage of an application that you have created.
For IT Professionals – Availing Ease
With services like Azure App service for employee – facing application, you can get your mobile apps (Ask the mobile application development specialists) into the employee's device faster.
Now, with Power Apps you can manage data access and maintain corporate policies. Power Apps offers data security and privacy controls.
You can also add other data connections and APIs to any existing system of your business. This way you can empower your organization and its employees with PowerApps that will actually help them in the need of the hour.
Power Apps are changing the face of business applications and how they work availing extreme convenience and high quality output. It is also enforcing a new category of app creators with features that reduce solution development time to minutes.
If you are business and looking to better your organization's functionality with the application or an IT structure, Microsoft PowerApps looks like the right way to go. Ask the Microsoft development specialist and get the most amazing application for your business with Microsoft Power Apps. We offer many services in respect to Microsoft technology helping businesses to grow.