Mostly everyone has had an experience of visiting a website and not being able to find the relevant information they need. Such an experience is frustrating and it is something no online business wants to recreate for their customers. Beyond a websites homepage there are four most important that are an essential components of any given website.
Most of the website will have these 4 pages: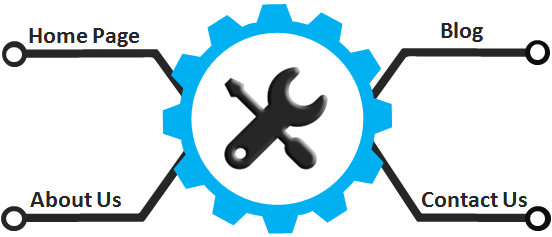 Home page
About us
Blog
Contact us
Since continually updating every page on the website is not a feasible option for most online businesses, it would be a good idea to focus on optimizing the four most important pages of the website. Lets see how:
Home Page:
The home page of a website should quickly reveal all the information related to the business and also the headline should be large enough. Provide the customers with a clear CTA, which would direct them rightly to what's next and what they need to do to get there. And it is also important to keep the CTA buttons large and easy to click.
About us Page:
Most visitors on the site click on the 'about us' page to learn more about the business, like: the experience and credentials, people running the business and when was it found. Hence, it is suggested to post the most relevant information and make sure all the visitor's questions are answered. It is also important to include a CTA button to direct the customers to the next level once they have gathered all the information about the business.
Contac us Page:
The 'contact us' page is one of the most important pages in a website. This information will help the customers know how to get in touch with the company if they need to buy the products or services offered. Therefore, it would be a good idea to position all information above the fold, such as, phone number, email address, address, map and the beginning portion of the contact form. Include CTAs to encourage the users to contact using preferred contact method.
Blog:
Visitors mostly visit the blog to learn more about the industry news, and information related to the industry, products and services. It is very important to keep the blog well organized, and that the blog posts are separated into categories. Also include CTAs that will encourage users to subscribe to the blog posts or helps them to download an ebook for more information.
The above mentioned tips will help optimize the four most important pages and increase visits and revenue.
We are professional Website Development Agency in India specializing in the creation of Website Development Services to small, medium and large sized businesses around the globe.
Do get in touch with us if you want to know about Website Development Specialist and projects in more details at https://www.heliossolutions.co/web-application-development/