Outsourcing is the innovative approach of doing business. With the help of technology, communication is easy and convenient.  Companies prefer outsourcing to meet project deadlines, to provide excellent work or else when they lack resources in the internal team. Indian companies are the first choice amoang the others as it is known to be the largest technical pool in the world.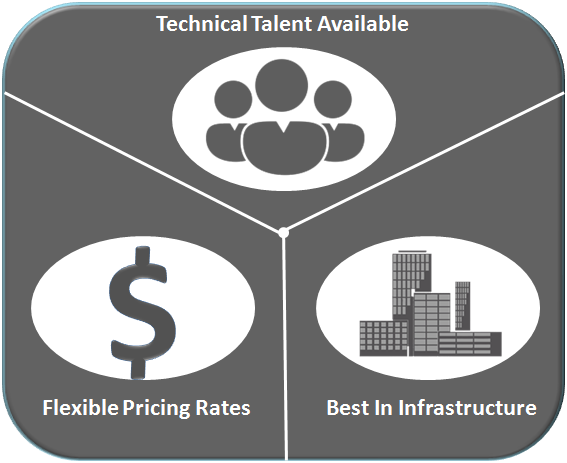 Technical Talent Available: – India has skilled and talented human resources. They are very hard working and will never leave a project mid way and will go an extra mile to submit a quality work. A Website Developer who is in charge for the completion of project will go beyond the working hours to meet the deadlines.
Flexible Pricing Rates: – Salaries of the employees are minimum compared to other countries so it is quiet cost effective. You can take the estimation of the project and pay it in parts. Flexibility on the pricing allows the company to manage their budget and earn more profit.
Best In Infrastructure: – High tech infrastructure with latest software technology is offered to the clients. With high speed bandwidth, the communication channels do not break down so easily.
Plan to outsource your work, doing research about the financially standing of the company shall give you an idea about whether the company is strong enough to take up the projects. Secondly you can also ask the company to give references for which they have worked and share a finalize piece of work which makes your decision easy. Be clear on your expectation and explain the same to the company. Meet the people who are working on your project via Skype and make sure they understand your thinking before they start working on the project so everyone is on the same page for the qualitative and timely work.
Do get in touch with us if you want to know about our Website Development team and projects in more details https://www.heliossolutions.co/web-application-development/ or contact us on info@heliossolutions.co