In today's connected world, security and protection of our information is critically important. Security breaches can literally cripple your business and it was evident from the recent Distributed Denial of Service (DDoS) attacks that brought down the internet. This digital invasion was brought about via unauthorized use of Internet of Things (IoT) devices highlighting vulnerabilities in the security of IoT. The use of mobile devices is increasing significantly in the enterprises with more number of enterprises embracing Bring Your Own Device (BYOD) policies. Therefore, having a broader view of the entire mobile ecosystem and understanding everything related to mobile security is of utmost priority.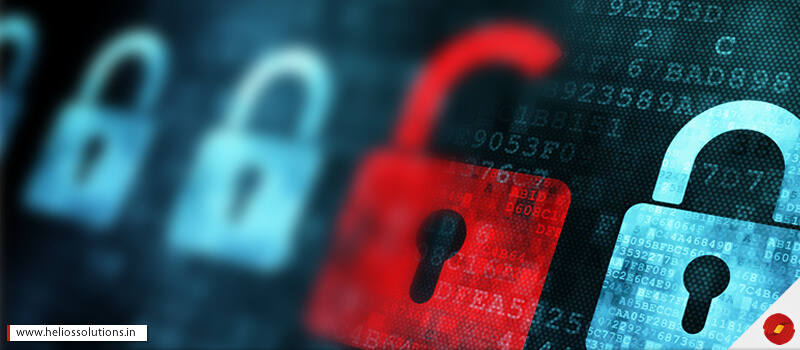 Threats to mobile applications
Here, we are concerned with general threat categories that we need to review:
The vulnerabilities in software that paves way for potential data breach within the mobile app running on mobile operating system.
Malicious or privacy-invading applications similar to malware based threats that damage your mobile device.
Since mobile devices accommodate a lot of data, both personal and enterprise, they are more prone to cyber breaches. As goes the renowned saying "information is the most powerful weapon", it holds good in the context of securing mobile solutions too.
See Also : Google's App Maker Fastens The Pace Of Development From Idea To App
Securing mobile application
There exist different types of authentication mechanisms for mobile applications which developers at your mobile app development agency would choose as per your business requirements, such as authentication access to devices, to remote networks, to enterprise systems, etc. In a gist, mobile app security is all about protecting data in the application itself. Therefore, it is of paramount importance to get your mobile application built by mobile app development consultancy which follows app development best practices.
App architecture and design
When it comes to securing your mobile application, the architecture and design of the app is the critical stage which demands making decisions  and following best practices. For instance, your app development expert must ensure that the most robust version of Secure Sockets Layer (SSL) is administered and enforced in a correct manner. There are many more criteria present in the checklist for securing mobile applications which our team of mobile app development specialists religiously follows.
As the landscape of threat is ever-changing, you need to build a mobile app that is robust and feature in-built security to thrive in the attack-prone digital realm. Therefore, reach us with your app idea and talk with our adroit team of app developers. We are Mobile App Development Service Provider catering to the needs of our esteemed customers and delivering proficient solutions.