When you are a small business, having very high end security integration for your website or web applications can be an expensive affair. So many small businesses do not opt for very tight security for their websites or they have chosen a technology that is easy to manage and less expensive to develop. But this could make your website vulnerable in the online world.
With the increase in the number of security breach, the hackers see small businesses as easy targets because they know that somewhere you may be compromising with the security protection.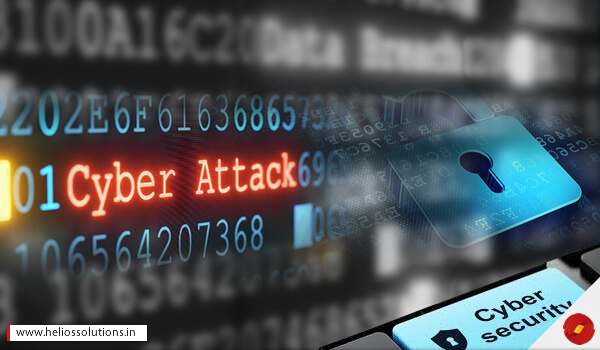 You don't have to be necessarily a techie to protect yourself from a security breach. It is important to ensure that you have a few things in mind in order to keep your website secured. Also, the hackers do not have to be very good to enter an unprotected network, it can happen with a little ignorance towards predictable passwords and default usernames can make your website very vulnerable.
Adopt these 4 Strategies to Secure your Business Website
Be Careful with Confidential Information
When you wish to share things like Ids and passwords for any purpose, you must avoid doing that through emails or it is important to ensure the channels of communication are highly protected. Generally, emails are a way that security breaches can take place very easily as cracking email accounts is also very easy. So your confidential information may be very vulnerable.
We understand that emails are major mode of communication for most businesses and working professionals. But it is important that you understand that email messages can  be easily intercepted and can be used for wrong actions. So we advise you to be careful about sharing confidential information or data through the email.
See Also : Cross Browser Testing Is Important For Your Business Solutions
Learn about Web Security
Like you keep updated about the trending topics related to your business, it is important to also stay updated with security trends in technology so that you be precautious. It is important in these times when most of business communication, buy, sell and even businesses activities are online. So, one of the ways to feel secured is by reading and updating your knowledge about web security. This way you stay more aware towards the security of your website and also take timely measures in order to meet the needs of the time. To learn more about web security, you can follow us on our social media platforms or send in a query to our web development experts.
Select the Right Technology Tools
We all are well aware of viruses like Trojans that can totally corrupt your website and also steal confidential information. To protect your website from such viruses, you need multi-layered approach to guard your business against software attackers. This context of online security also requires awareness among people in order to better protect them. It is said that more than 100,000 malicious software are developed every day. And your website needs to be protected against each of them.
Of course the antivirus may be working in your interest but it is not going to protect you from the new kind of viruses that it has not been prepared for. For this protection, you need to consult a web development specialist and get the right kind of tools, malware protection, security certificates, and firewalls for the security of your website. Also, you can reduce the risk by culminating the protection and firewalls, policies, filters and malware protections in order to make your security tighter. Also, keeping your operating systems updated with the latest version will also keep your websites or web usage safer.
Encryption Keeps It Safer
The protection of your website depends on many factors. But one of the strategies that can help you protect your data is Data Encryption. This is the method which is widely used and accepted for improved online security.
These days, it is easier to encrypt data with the help of tools available online but it is always recommended to get it done from the web development experts in order to be careful with confidential information and avoid mishaps. Data encryption encodes data and makes it unreadable so that nobody can use it. Also, it can be used to protect a single folder or all the data. It is very convenient to function for small businesses.
Be Safe Than Sorry
It is always good to stay protected than worry later. Increase the protection of your web environment by adopting to the above mentioned strategies. Also, ensure that you are being smart on your end with the stronger and unpredictable ids and passwords. For a increased layer of protection, you can always talk to our web development expert who will suggest you to invest in the right tools that suit your website type and also prepare you for the future. And more importantly, always have a back-up plan.