In the web design world, there are various strategies adopted in order to enhance user experience and provide a memorable browsing experience. The designers cult in the web design world resort different styles and experiment with the changing trends where we see many using experience design and some using Interaction design. Well, this hugely depends on the requirements of the web design and the goals of creating that intriguing user experience.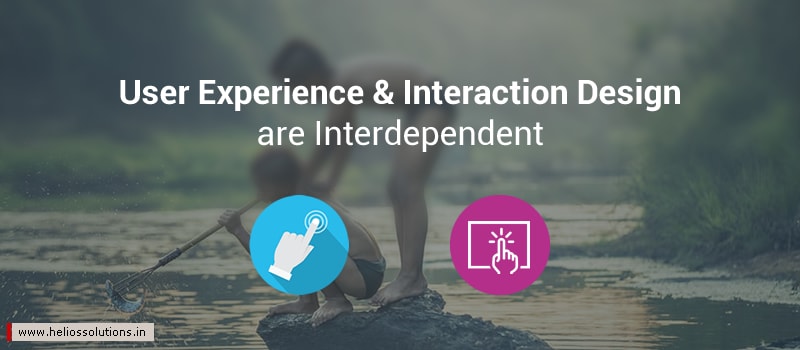 User experience is the end result of your web design which is a blend of graphic design and web design which involves front end technologies like CSS, HTML and many others. But, yes CSS HTML dominate the front end scene. Generally, we equate User Experience with Interaction Design but the fact is that both are a very different concept but they are of course INTER-DEPENDENT.
And in the midst of so many web designing styles and levels, we might lose the definition of what's what! So here we are going to help you get some clarity on this topic. The two usually get mixed up. Let's first understand each area separately.
What is User Experience?
The most accepted definition as defined by International Organization for Standardization, "It is a person's perceptions and responses resulting from the use and or anticipated use of a product, system or service."
Recommended read Six Quick Design Tactics To Boost Your Ecommerce Sales
In laymen terms, it is how a user feels about every interaction that she/ he has while browsing a website, webshop or a web application in the moment they are using it. It is also referred to as UX D – User Experience Design.
Essentials of Effective User Experience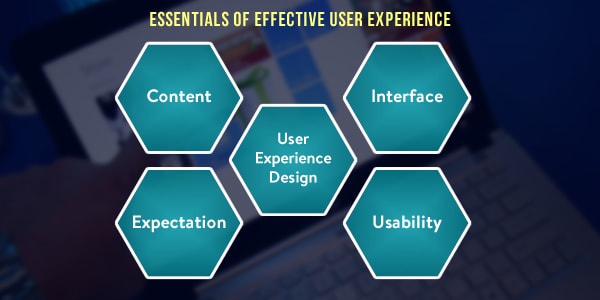 Since many businesses have realized the ROI of an effective User Experience, It is definitely here to stay and the future of UX looks promising as more of the web development is moving towards to Front End.
A definition we really think says it all "The overall experience, in general or specifics, a user, customer, or audience member has with a product, service or event. In the usability field, this experience is usually defined in terms of ease-of-use. However, the experience encompasses more than merely function and flow, but the understanding compiled through all of the senses. – Shedroff.
User Experience Design is a professional term for thorough implementation of user centered design practices for the web. It works on the psych, user behavior and preferences. This design uses design principles, methods and techniques while the process of web development. The user experience has to meet the requirements while offering a full circle of experience to the users.
What is Interaction Design?
It is about the interaction between the users and product/web application. The idea of creating a Interaction Design is to enable the user to achieve their goals in the best possible way. The interaction involves aspects like motion effects, sound and space, transitions and overall aesthetics.
Essentials User Interaction Design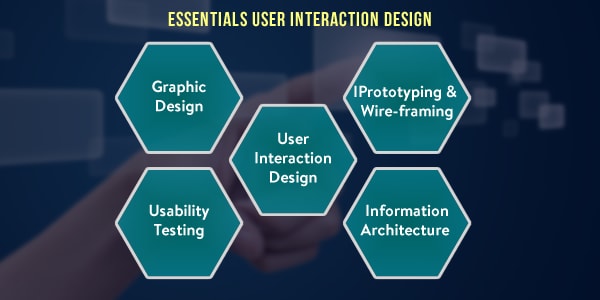 User Interaction Design revolves around web design elements that culminate in creating the end result of using the website or web application. Below given are the 4 important parts of achieving a very effective Interaction Design:
Visual Representation
Content & Copywriting
Spacing & Balance of Objects
Timing & Behavior
The design process also involves prototyping where web development experts at Helios Solutions use tools for efficient prototyping. The requirements fulfill his interaction design including customer research, massive practice, field study, feedback receiving etc. It is a discipline that examines the interaction through the interface between the user and the software system. Here, the software development specialists need to ensure that they select a blend of design and functionality that leads to the best understanding of information for the user. This is also known as information design. It is about defining your interaction with the product.
The interaction design is a very important part of web development in today's competitive times. Interaction design is like the core of User Experience. But how are they related? Why do people mix them up? Let's understand their relationship in detail.