The eCommerce industry is constantly experiencing new ways of engaging customers and drawing them to their platforms. Shoppers over a period have become smart. They spend more time on social network a site which has become an interesting way of attracting customers to the webshop.
They don't just look for deals now, they continue shopping from these social channels. This is the reason gradually social media platforms are becoming the popular gateway to attract customers to your eCommerce platform.
It is important for the eCommerce platforms to ensure that their presence is creatively implemented on social media platforms. Moreover, you cojoin the experience of being social and being able to shop at the same time. Let us explore the new driving factors of the eCommerce industry.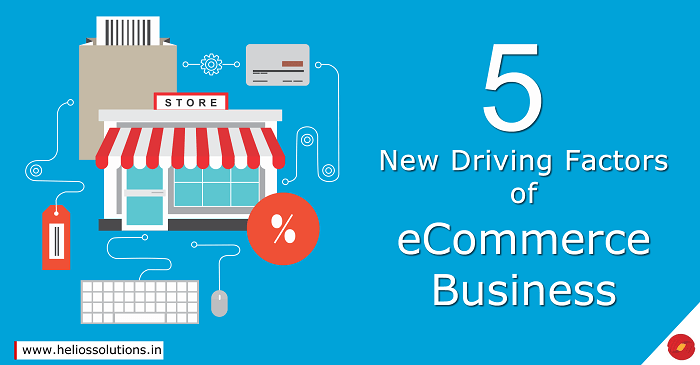 Social Log-Ins
They are fast and the customers avoid the juggle of logging in. Providing social media log in the current trend that has picked up among customers. It also adds to convenience to the user experience while on a social media channel. Also, another advantage is that you get the data of customer preferences and purchases. eCommerce development experts use technology for eCommerce development that avails targeted promotions depending upon past customer behavior.
Smooth Experiences
In the era of mobile payments and digital money, the online shoppers need to have smooth but fast transition from one experience to another. It is important to create a digital experience that flows seamlessly between web and social networks.
Responsive design for optimal viewing across devices

Maintaining consistency in visual identity across channels
Using QR Codes that collaborate the physical store and online shop experiences
Creative social media promotions
See Also : 2016 – The Year Of Conversational Commerce
Accurate Targeting
With customer behavior learning tools, eCommerce platforms are able to get analytics and retarget customers on social media channels. With social channels like facebook new feeds, Snapchat and Instagram, eCommerce platforms can retarget content and promote themselves optimally utilizing the opportunities to reach out in the best ways.
'Buy Now' Works
There are social media users who are actively scrolling to see what their fellow friends are upto or what the celebrity blogs are saying. And this is where your opportunity also lies. Social media channels avail with buy now button for advertising on their platforms which redirects the customer from the feed to our social channel or directly to your page. These 'Buy Now' buttons result in immediate actions and increases the chances for conversions.
Ratings & Feedbacks
When your customers are talking about you then it is always good. It shows that your customers are able to engage with your brand, products and services. Making use of tools for ratings and reviews can help your customers leave a word about you to spread among your target audience. These tools can work wonders for ratings on social media ratings. It also avails data mining, so you get to know whenever your brand name is mentioned anywhere online. This proves great for digital marketing of eCommerce platforms.
Make it WORK
Incorporate these methods in your eCOmmerce marketing strategy and see the magic happen. You will see a boost in the conversion rates and surely create brand image faster. There is a need to ensure that the areas of communication for eCommerce development need to be streamlined in order to provide with the best of services otherwise that entire buzz that you have created before delivering the product will go in vain. The customers should receive what they see!
If you are looking to integrate these tools in the backend of your eCommerce platform, all you need to do is talk to our eCommerce development specialist. We shall offer the best of eCommerce solutions for your business.