In the present times, customers are smarter as they are well aware of the latest trends in the market. They shop by comparing and then avail the best offer from the available. It is the race between who is able to reach out to them and offer them seamless shopping experiences online.
Due to the digital age, the customers are looking not just for the best deals but also for the best services. But the challenge is create customer loyalty in this fast paced world influenced by the web with so many options. Let us explore the ways that can help your eCommerce platform build customer loyalty.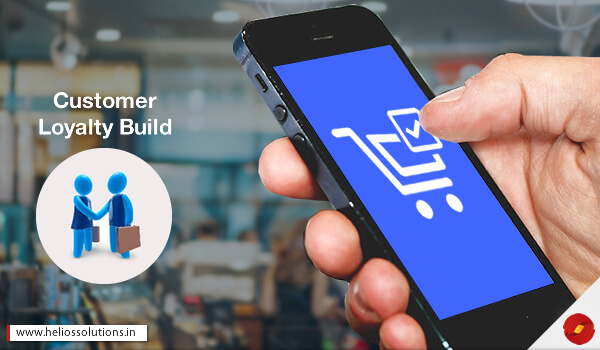 Become a Trustworthy Brand
When it comes to the online world, customers are already suffering with trust issues. Due to attacks on a large scale and web frauds and hacks, it becomes important to offer them with the most secured web experiences. More importantly, you need to work on becoming a trust worthy brand. This can be achieved by maintaining consistency in the brand identity across various platforms. It is also important to offer secured user experience with the help of passwords and ways of assuring the customer.
Also the content of the website can play a huge role in being able to reach out to your customers positively. You can also use the colors that bring the trust factor for your webshop.
See Also : 5 New Driving Factors Of ECommerce Business
Presence of Social Networks
Social media is great way to reach out to your customers and share stories. Also, many social media channels, direct link to avail shopping for its users. This has indeed helped many eCommerce brands to achieve success.
Being present on the social media gives the scope that there is nothing fishy about the brand. Posting customer stories can encourage other shoppers to buy from your portal. Reviews and rating on the social media can also lead to addition in customer loyalty. Moreover, with the help of social media, the visibility of your brand is increased and is a good way to keep the customers hooked on to your brand with new offers and collections.
Special Offers
You can ask customers to subscribe with your store and send them custom offers based on the past behavior and purchasing history. This makes them feel special and more attached to your brand. Also, the customers are drawn towards offers and this could your point of building customer loyalty. Newsletters, special mailers or even text messages are a good way to encourage customers to be loyal towards your brand.
Live Chat
Considering Live Chat is the element that works like the support system for customers or visitors. The customer feels more close to the brand owners conveying a sense of trust. Also, it is a good way to reach out the customers in case of queries while shopping or while conducting a transaction. It is also a very simple feature to integrate. For integration of Live Chat feature in your eCommerce platform, talk to a eCOmmerce development specialist.
Delivery Services
Important of all, the experience after shopping with you is the delivery services. Timely delivery and free deliveries are a great way to please your customers. Also, many brands resort to faster delivery services. Other aspects of delivery are packaging and customer interaction while deliveries. And then comes factors like the return policies and exchange policies.
If you are looking to integrate the following services in your eCommerce portal, then you can get in touch with our team of eCommerce development experts. They shall help you strategize for marketing and also suggest features that can increase sales and build customer loyalty for your brand.