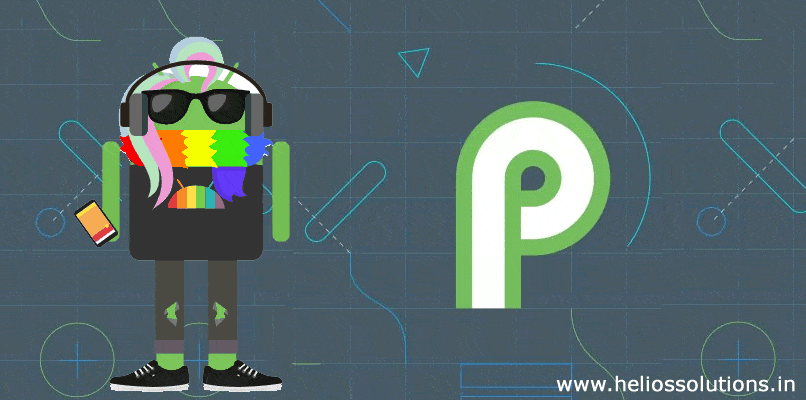 As Google I/O developer conference kicked off, our team of Android app development experts rejoiced the much-awaited unveiling of Android P beta preview.
Although Google is still keeping us on tenterhooks when it comes to what "P" stands for in Android P, we are glad to kill the suspense regarding the Android P beta features announced at the event. Here's a quick peek:
Navigation revamped to include swipe-up gestures
One of the major overhauls brought about by Android P is replacing the traditional navigation buttons with the gesture-based navigation.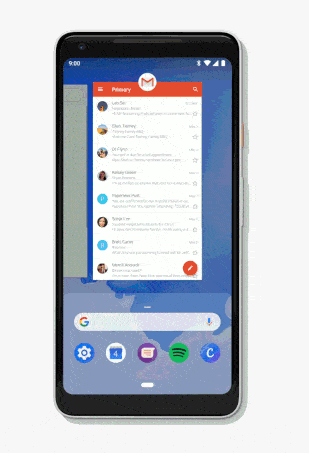 (Image : phonearena).
However, you need not worry because the new navigation system is quite intuitive and more fluid. If you get the Beta on your device, you have to enable the gesture controls manually by heading to Settings > System > Gestures > Swipe up on home button.
Once you activate the gesture controls you would notice that the traditional navigation buttons have disappeared.
Want native Android apps for your business?
Get a faster translation of ideas into solutions.
App actions – predictive shortcuts
Now your phone will anticipate the actions that you are going to perform next and that are what app actions are all about.
They are little shortcuts that appear in your app drawer depending on the frequent actions that you have taken in the past.
For instance, when you open your phone app in the app drawer, your phone will likely begin to show a shortcut within the app drawer to call the person you call most often.
Well, that's not all! Depending on the scenario App Actions offer different suggestions like opening a frequently played song in the playlist once you plug in your headphones.
Isn't it cool!
Slices – smart suggestions
Similar to App Actions, Slices allows you to do certain tasks in specific parts of apps from different parts of the OS.
Although, Slices appear in the Google Search bar only, it offers you suggestions to certain functions within apps based on your search term.
For example, if you type "Mountain View" in Search, then your phone might suggest you to put a glance at the snaps you clicked at the Google I/O event last year, in the Google Photos app.
Developers, however, would need to implement both App Actions and Slices individually for them to function with Android P because they depend on dedicated APIs.
Manual control over screen orientation
Imagine you are watching something interesting and your phone screen rotates automatically just due to movement in your phone! Too annoying, isn't?
Well, auto-rotates will no longer infuriate you as Google provides you with an option to rotate the screen manually.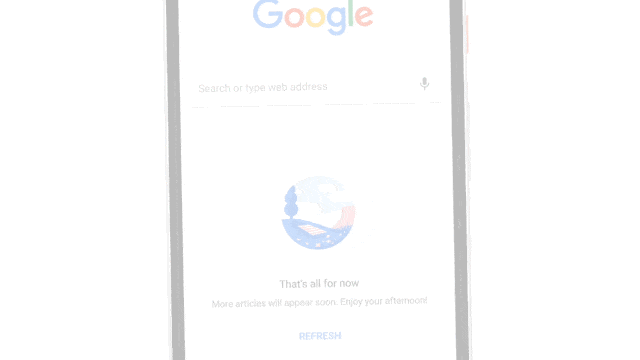 (Image : phonearena).
Yes, Android P will have an indicator at the navigation bar itself; just tap on it when you want to rotate the screen as per your required orientation.
Energy-efficient battery life
Now, Android P will help you save your battery life with two significant features:
Adaptive battery: This feature uses on-device machine learning to limit battery consumption for applications that you never use or seldom use.
And guess what? It would also predict which app you are going to open next, which ones you won't do for a few hours and the ones which you never launch.
This feature will prevent the biggest drag on battery life, CPU wakelock, up to 30 percent as confirmed by Google.
Adaptive brightness: This is yet another feature rolled out by Google to help you save precious battery life.
With many smartphones adjusting brightness in different settings using ambient light sensors, this battery-saving feature of Android P is just next level.
It will take your environment and activities into consideration and learn over time about your personal brightness preferences.
Thus, it'll not only take into account your environment to adjust brightness level, it will also consider your preferences. Hence, you would not find your screen too bright or too dim.
Notifications allow fine-tuning preferences
Getting annoyed by unwanted notifications will become the thing of the past, as notifications get smarter in Android P.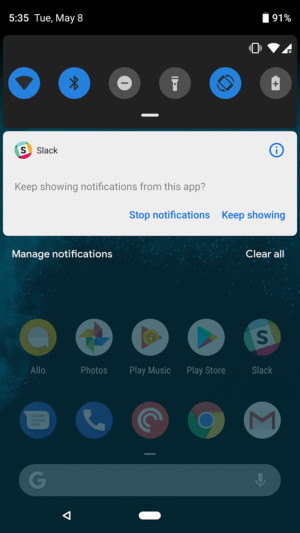 (image courtesy: androidauthority).
If Android P discovers that you often dismiss certain notifications without taking action on them, it will stop displaying them for you.
Moreover, you will also find a new button at the bottom of the notification shade called Manage Notifications. You can turn off certain notifications that you find irksome.
New volume shortcut – easier way to silence your phone
Google saves you from facing an embarrassing situation because of your phone ringing in prohibited scenarios, thanks to the new volume shortcut. It will allow you to turn your phone to vibrate or silent mode.
In the settings menu, you will find an option called "prevent ringing" inside gestures section, just press the power and volume up keys simultaneously to put your phone into silence.
Digital wellbeing to control your tech obsession
Remember, Google once offered us with one of the most-addictive digital product like YouTube and the tech giant now feels accountable to show users on how to cut back on smartphone usage with adequate tools.
Dashboard
Yes, Google is introducing a theme of Digital Wellbeing with a new section in the settings menu called the Dashboard in Android P.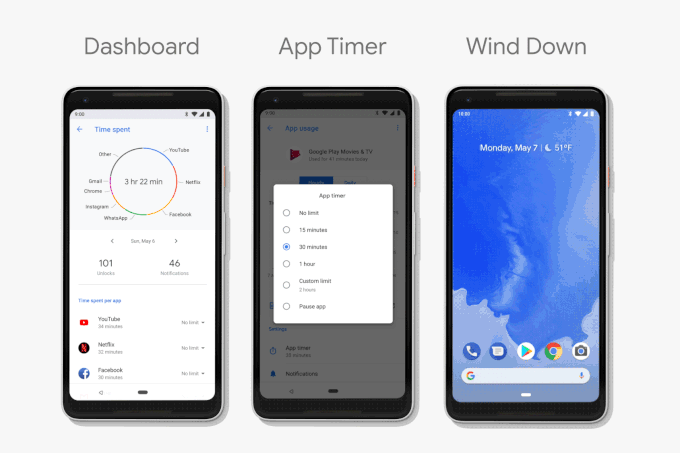 (Image : phonearena).
This Android Dashboard would basically help you track your smartphone usage by enabling you to see how much time you are spending on the phone, specifically what you were doing on which app, numbers of notifications you have received to the number of times you have unlocked your phone.
If you need to cut down on the amount of time you spend on a particular app then Android P will come to your rescue. You can set a time limit and once you have reached your time limit, you'll get a notification and the app icon will be grayed out on your home screen.
However, this digital wellbeing feature isn't available with this beta release.
Do not Disturb with Shush
Another digital wellbeing initiative is that now you can have control over the notifications; they won't show up when you don't want to see them.
When you activate Do Not Disturb mode, you would no longer get distracted with notifications for your phone won't show them to you. Neither would it vibrate, nor would notifications appear on the lock screen of your phone.
Shush is a feature that would allow you to activate Do Not Disturb mode just by this simple gesture of turning your phone screen-down on a table.
Wind Down just before bed
Do you like to use a phone in which everything has turned to grayscale? The Wind Down feature does exactly this to your phone to help you to put away your phone when it's time to go to bed.
Here's how to install Android P beta
Now you can easily give the much awaited Android P beta a try for it's indeed easy to install.
Just go to the Android Beta Program website and sign up to get access to pre-release versions of Android P. You must remember to remain signed in to the Google account of the phone you are using.
The good thing is that Android P beta is not only available for Google devices like Pixel and its successors but also for the OEM devices from Sony, Nokia, OnePlus and more.
Summing up
The beta release of Android P has succeeded to make Android fans excited about the future of the platform.
The Digital Wellbeing initiative is indeed awesome on the part of Google to enabling Android users to cut down on wasted time on their phones than before.
What do you think about this new beta release of Android P? What's your most-liked feature?
Start a conversation by leaving your comments below or talk with our Android app developers to translate your app idea to feasible solutions.