Lately, the worldwide mobile space is becoming progressively packet with a mixture of savvy applications and innovative tools that are making their vicinity felt in various ways. Android, one of the most used mobile platforms that powers around hundreds of devices around the globe.
Android is a free open source platform, and its openness ahs made it so popular among the consumers and developers alike, driving immense growth in app consumption. Android is continuously pushing forward the limits of hardware and software to bring new capabilities to users and developers.
To flourish in this dynamic economic environment, it is vital for enterprises to introduce highly functional and multi-channel enterprise application based on Android for the customers and its employees.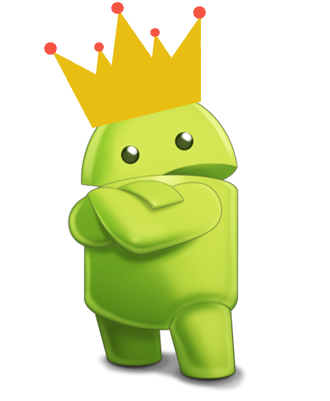 Advantages of Android App Development:
Low investment and high Returns:
Android compared to other mobile platforms has a low barrier for entry. It provides Software Development Kit (SDK) to the development community for free, which in turn reduces the development and licensing costs.
Easy Integration:
Android is said to be the best mobile platform between the application and processes architecture. The entire Android platform is ready for customization. The developers can tweak and integrate the mobile app according to ones business requirement.
Open Source:
The architecture of its SDK being open source it allows the developers to communicate with the Android community about any upcoming expansion of android mobile application development. This is what makes the platform so attractive for handset manufacturers and wireless operators, resulting in fast development of Android based apps.
Multiple Sales Channels:
Android application can be deployed in various ways, unlike other mobile platforms. The developer does not have to rely on a single market place to distribute the apps, they can also use third-party application marketplace and form their own distribution and sales channel. The added advantage of this platform is the developer can build it, publish it and distribute it anywhere they want with their choice of marketing strategy.
Easy Adoption:
Android applications are built on java with the help of its robust set of features. Anyone with Java knowledge can build applications in Android. The Java developers find it easy and beneficial creating Android applications.
Android is Google's new Linux based smartphone platform, including software stack for Mobile devices and tablets. It uses Java language which makes it possible to develop third-party applications on Java. The number of Android based smartphones are sold more than any other platform. It has reached a wider group of customers in a very short period of time and without any effort, compared to that of iOS, BlackBerry, and Windows.
We are leading Mobile Applications Development Specialist in India with proven competencies in Outsourcing Mobile Apps Development. The company has achieved expertise in design and development of robust and scalable mobile applications.
Do get in touch with us if you want to know about our Mobile Apps Development Company and projects in more details https://www.heliossolutions.co/mobile-technologies/
or Emial us on info@heliossolutions.co