Video games are one of the famous and important things in this new technological world. Every gadget like Phones or laptop, Tablets etc. are in huge demand for the growing popularity in games. In fact, the game is the only medium through which people engage themselves most of the time. So for better gaming, proper execution of game design is very important. As nowadays, people love longer and tougher arcades in their games; hence for this reason there must be good game design which is only possible by using the latest UX design for developing games. All the interesting games are now developed by using the UX design. And it is very important to know the Effect of UX design to the video game success.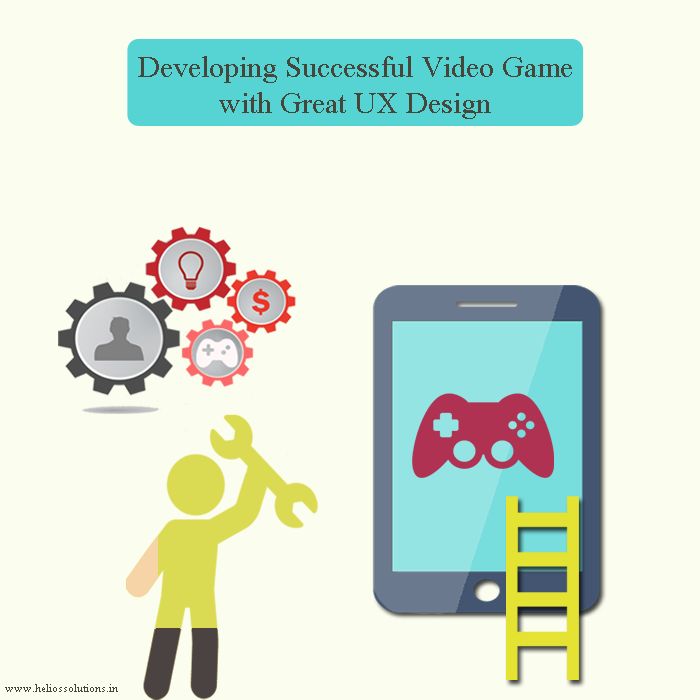 UX design is not similar to that of game designing, the first thing we need to have is UX design before any game is design is set for developing games. As just like that of Architect, who provide the first blueprint for any kind of Building construction before the builders start the construction process; Similarly, in the same manner the game designer requires the UX design first for designing games and further developing of game. This is the reason, how video games are successfully developed and it is possible only if the UX designs are properly used before designing the games.
How has Effect of UX Design to the Video Game success
UX designing is the initial function that all the game developer need to focus for better game production. Not only in game but also in the development of App, many Indian software companies has nowadays focusing in developing large amount of app every day and thus in this cases UX design is very important.
Points are noted below, why UX design must be used for developing games:
UX design is the initial looks of any games, every game designer or developers have to use. The UX design acts like the blueprint of any game or app.

Any kind of negativity in the development of game during the UX designing can easily be corrected or repair before the developing the games.

The good UX designers skills defines the good quality of successful games as because all the UX designer have to check every details before handing over to the game designer for developing games.

Even the game programmers help most if the UX design is in their hand. The UX design helps the programmer as they behave as the pre-formation of any game patterns. The UX designs are complete starting from level zero to the goal of the game. This way the game programmers can too makes good games by the help of UX design.
Here above, is some of the best reason, which helped the game designer or programmers to develop the most extra-ordinary games. And every game or Mobile Application Specialist must have skilled UX designer for well-designed and best game. If you want to know more about Mobile App or Mobile Game development then visit https://www.heliossolutions.co/mobile-application-development/