In this Digital Age, if you are ignorant of the technological advances, you may be behind in the game! This tech savvy generation looks for innovations that make life convenient and enjoys being a part of the fast paced world. So as a business, is it important to be powered by Tech?
As the Steve Jobs rightly said, "Innovation is the only way to win" it is one aspect that brings change that discovers the new. And even for businesses, today technological innovations have much to offer where it is contributing to the growth and increasing the efficiency of the business. Well, many not see it is as a necessity but having a basic IT infrastructure for a business has become necessary in order to stay in the game.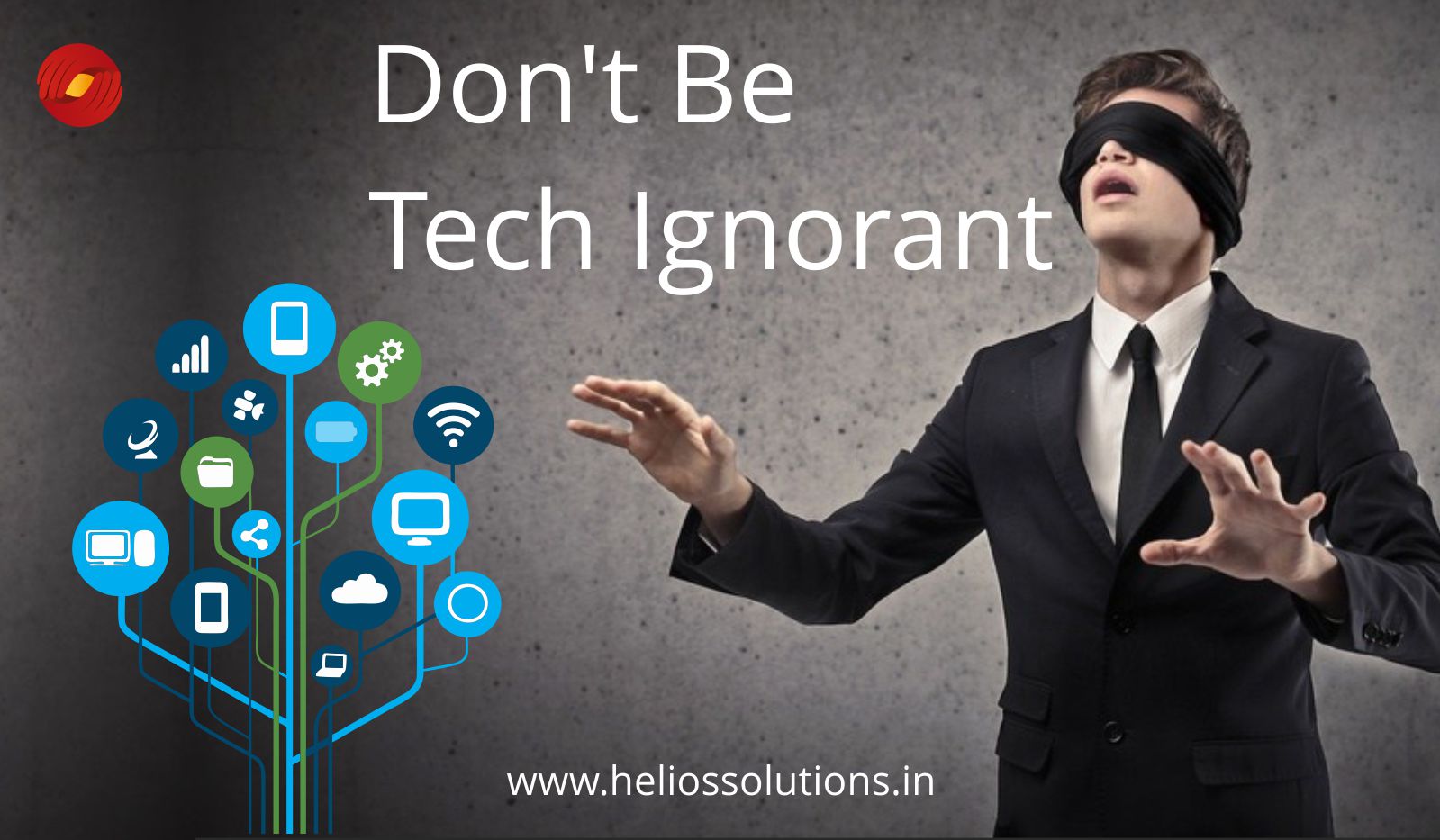 Why be Tech – Powered?
We all have heard to the rhymes of going mobile and responsive and how it can help your business to reach out your target audience across various platforms. But the idea behind being tech powered is different. Here, the catch is that your enterprise needs to be tech powered in order to reach to the tech savvy customers, clients and users. This will not only add to your brand image but also help your business to increase its overall efficiency by making the most of your available resources. Take a look at the reasons of why you should be tech powered? These are points by web development experts and Software Development Specialists.
Impact on Sales
When your enterprise/ business is powered by technology, basically it means being powered to perform and deliver high end services, products or solutions. As a design agency or a software development company or a product enterprise, you can boost your sales with the help of technology. Innovations like beacons, online shops i.e. eCommerce development, wireless devices, location mapping, behavior analytics, enterprise app development and many more are among the top technology innovations that can change the way you do business.
Strengthens Work Force
Your work force is the core of your business and the millennial are the ones born in this digital era. They simply can't imagine life without technology so forget using outdated software while working. They are the emerging workforce for most of the businesses globally. And thus to have a technology oriented business infrastructure is a necessity. Offering your employees with the best of technology and software arrangement for working and performing tasks can motivate them and help you retain them. This will indirectly show results on your business and its growth. It is time that you take technology seriously as a business leader because your work force is already taking it seriously!
Offers Structure
Using technology for business purposes and operations can help in forming a more organized way of doing business. With innovations like tracking, assigning and effective communication and automated systems, you can expect your business to perform fast and efficiently where you are aware of everything that is taking place. You have a greater control and resources are optimally utilized. This is the reason that technology has the power to change, change the way you function. Don't wait to be amazed!
What are you losing on?
When your business is not technology oriented, it may directly affect your sales or your overall performance may be suffering. We understand that many times as a leader you may resort to traditional methods of business management. But there are also many enterprise leaders who tend to underestimate the impact of technology on business. Let us understand the aspects that you may be ignorant of
Workflow Automation
This generation of employees and young entrepreneurs are using the most updated technology devices and are thus well acquainted with what is happening around them and in the world. Your employees need to have accessibility in order to perform and be productive. This needs to be done in order to stay in the game where the competitors or the young entrepreneurs are making the most of the technological advances. Provide your employees with the best of technology innovations and systems to optimize their operational efficiency and add to their motivation towards their tasks. Using enterprise applications and/or cloud based systems can help your business get the ideal IT infrastructure, we recommend have a word with our enterprise development experts.
Other Businesses Realizing the Importance
In the last decade, many businesses were still functioning without a website or an automated system for their business tasks. But with the advent of the mobile first generation, gradually businesses have started to realize the importance of having an IT infrastructure. Most of the businesses around the world have a website and they are opting for cloud based technologies or systems and web applications that can optimize their businesses growth. Today, the three basic features of an Enterprise IT infrastructure are:
Cloud Computing i.e. Cloud based solutions
Mobility
Social Media Presence
Start Embracing Technology
We at Helios are on a mission to make businesses understand the impact of technology and innovation. Help us in spreading the word by contributing with your views on the impact of technology on your business. Tell us your stories of being tech powered. We will love to hear your stories of success.
We are a bunch of technology enthusiasts who are software development experts and we have years of experience in cloud computing technologies and enterprise app development enabling many businesses with brilliant IT infrastructure to help them achieve their goals. Let us bring about a change with technology and innovations.