Ever came across a visually appealing yet difficult to operate application? Sure you didn't give a second thought before abandoning it! User experience is one of the most important aspects of an app and usability plays a significant role in app experiences that are seamless and enjoyable.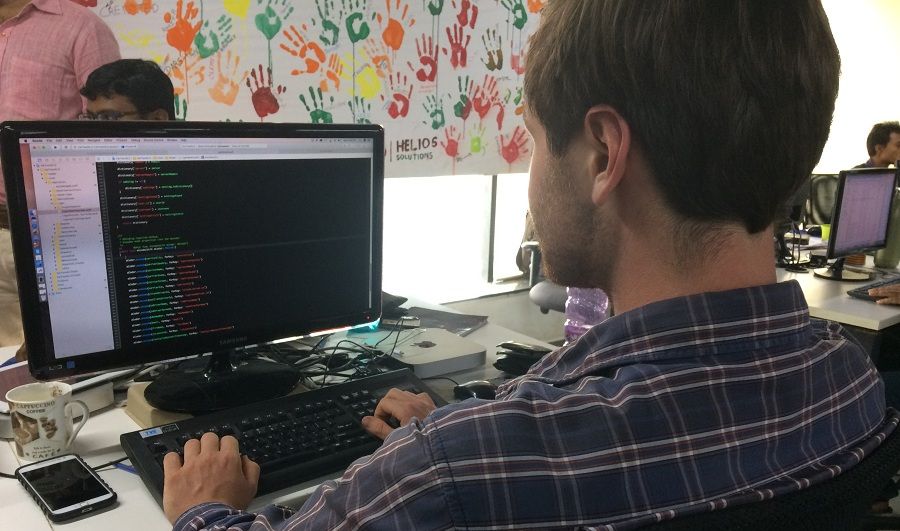 What is Mobile App Usability?
Mobile app usability refers to the quality of the mobile application that makes it useful and easier in achieving users' goal. The tricky thing about usability questions is that they seldom have a single answer; they are rather qualitative issues that specify the nature of design tradeoffs.
Factors contributing to mobile app usability
The following factors determine the usability of an application:
Usefulness
The extent to which an app enables its users to achieve their goals, i.e. all the requirements are met, even if the goals are not achieved with optimal efficiency. Users must be able to achieve their end goals and the critical features should not be missing.
Effectiveness
The ease of use of an app which is usually measured quantitatively in terms of how fast a user can achieve their specific goals without encountering system errors.
Learnable
It is all about the intuitiveness of an app i.e., the ability of a user to achieve a defined level of competency within a predetermined amount of time.
Likeable
It is described as the emotional response evoked from users by the app. It is all about the perceptions and opinions of users about the overall application.
Commonly overlooked mobile app usability issues and their solutions
In the mobile-first era, it is very crucial for businesses to find the right way to interact and engage with their customers. Being a mobile app development company with more than ten years of experience in app development, we bring you a list of mobile app usability issues that are often overlooked:
Ignoring platform specific customization
Mobile users are often confronted with this frustration of not having an app that works for their specific model of smartphone. Cloning Android apps for iOS or vice versa are drastic mistakes app developers often make. You can't simply do that as both the platforms come with an entirely different set of design, user interface features and programming. For instance, iOS lacks the back button like Android and therefore you have to tailor your apps separately for each platform in order to deliver an intuitive app experience.
Failing to convey the value of app during onboarding
If you fail to ensure that users discover the value offering of your app, i.e., what's unique and interesting about your app during the onboarding phase then you are likely to lose them forever. The app marketplace is already saturated with plethora of apps competing for the attention of customers; so make you can communicate value clearly and right from the start so that users retain your app. Studies have revealed that sending a push notification focused on onboarding, to users during the first week of their app download increases app retention by almost 71 percent over couple of months.
Not focusing on navigation and information architecture
When a user land on your app, they need to quickly understand how to move around so that they can repeat the intended actions like playing a game, making a purchase, etc. Our team of mobile app development experts at Helios makes sure that the great features that they create fit together in an organized manner. They always think from the users' perspective before adding a link or button. This is because users finding it difficult to figure out would leave in order to never return. Therefore, make sure the navigation of your app is as frictionless as possible.
Not reinforcing the engagement loop
If you are among them who assume that your customers will understand your app and use it correctly, then we are afraid this is not the case always or at all. Your onboarding-focused push notification conveying the value of your app can make them retain your app in their mobile device. Then make sure to send them personalized offers or messages so that a strong connection is established between your brand and your customers. Sometimes, some customers become inactive and remain dormant, i.e., they are not gone away for good but have just fallen out of relationship with your brand. Re-engage them by finding the way that would enhance their app experience and also by showing them that you care.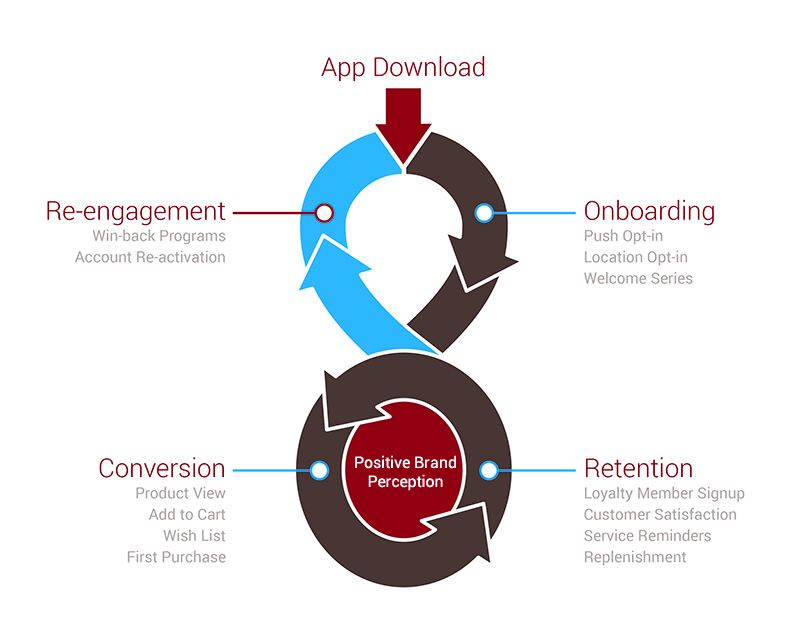 Failing to simplify the checkout process
Checking out can be frustrating in m-commerce apps! Imagine you have to type in your shipping address, email address, etc. all via the small screen of your device. This would undoubtedly increase cart abandonment rate or even app abandonment rate. Therefore, it is highly crucial that you consider autofill and large checkout buttons in your app. Moreover, creating an account with Facebook login could be an effective approach too. These will reduce the friction from the path-to-purchase and encourage users to stay on your app and increase overall app user experience.
Not supporting both portrait and landscape mode
This is one of the most simple yet often overlooked app usability issues. App developers often forget to include support for both portrait and landscape orientation in their app and thus do not accommodate optimal usability and user experience. Every mobile app UX designer should think if certain screens in the app would look better. Also, they must take into account how designing in portrait mode can make it easier to handle a phone with just one hand.
Ignoring user testing and feedback
When it comes to app usability you cannot underestimate the importance of testing and user feedback. You can use mobile A/B testing platforms in order to test the usability of your app. A/B testing enables you to compare two or more variations of your app features or layout and find out how they differ in boosting conversions. It can also help you to find out the effectiveness of buttons or any design features instead of guessing the preferable features of users. Hence, testing cannot be overlooked if you want to improve the usability of your mobile app.
Finally!
The key to success of your mobile app is user satisfaction and usability is a decisive factor in it. Mobile app usability is the thing that helps you convert your users into loyal and long-term customers which in turn positively impacts your business bottom line. If you want to interact and engage with your customers effectively then get in touch with us with app ideas for your business. Are there any mobile app usability issues that we have missed out here? Please do let us know by leaving your comments below; we would love to include it in our list.