Could it get better for India? Since the launch of Digital India campaign by the Honorable Prime Minister Shri Narendra Modi who launched the campaign at an event in New Delhi, India on the 1st of July, 2015. Click on the link to see the launch video: https://www.youtube.com/watch?v=x_gpbRj9fxk.  The event was a huge success where respected government officials and top notch guests were seen at the event. Digital India is bringing the most comprehensive package for the youth of India: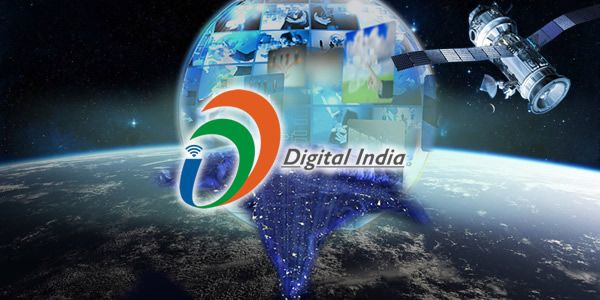 The government of India launched a flagship programme which will work for the transformation in digitally empowered society and knowledge economy.  
The initiative will focus on three key vision areas:
Digital infrastructure as a Utility to Every Citizen
Governance & Services on Demand
Digital Empowerment of Citizens
Digital India would be a cross-cutting programme that will include broadband connectivity at grassroot level.
Benefits of the Programme:
Paper work will be reduced
Control in Corruption
Things will be done quickly and easily
Features like digital locker, e-education, e-health, e-signature and national scholarship portal will be availed.
The Highlights –
Reliance will invest 250 crores across the Digital India Pillars.
Tata Group to hire 60,000 IT professionals this year.
Birla has invested in excess of 15 billion dollars which includes 100 thousand kilometers of fibre, investment of additional 7 million dollars in the next few years. Also, they will be launching a new initiative to partner with more than 1000 entrepreneurs.
The programme will ensure investment of 4.5 lakh crore and 18 lakh jobs will be created.
We are very proud to share this movement by the government of India where development and growth will happen hand-in-hand. Villages and remote areas will be able to access information and gain knowledge in selected fields. Google has also tied up with the Indian Railways to introduce Wi-Fi across platforms in India. There are many more introductions under this programme.
We come from the IT sector where we strongly support this programme. What about you? Comment for your opinions and suggestions, we would like to hear your voice.