My websites isn't appealing, my website is not giving good search results, the UX is not user friendly, I should consider revamping! Are these the thoughts crossing your mind? Well, may be its time you consider refurbish your website and integrate features that will help you not only look better but also work better.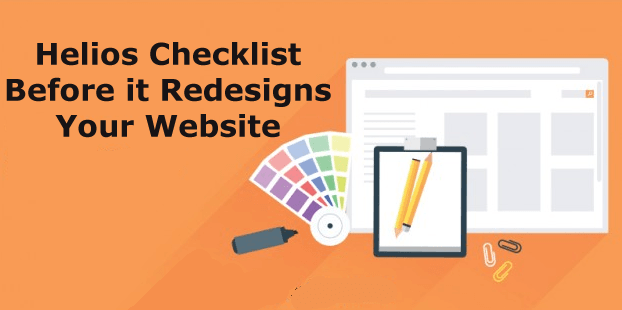 In these times of technology world moving to cloud and artificial intelligence, it is important that you look upgraded in your technological needs. Having a new website altogether can be a crucial task as it is difficult to predict the behavior of your target audience, precisely it is not measurable. Also, it is not known how the search engines will react to your website design. On the other hand, after redesigning or rebranding, stakeholders are only interested in two aspects – the traffic and the revenue.
Since we come from an experience where we are involved in site migrations and development as a company into outsourcing website development India, we have observed that business make mistakes in website development due to improper or expert guidance on migration and SEO which leaves them behind in the race. It is recommended to consult with the website development specialist for knowing what exactly your website needs!
So we would like to suggest you tips to before you redesign or develop a new one with these tips where you check the following to make your website SEO friendly and UX oriented.
Let us Smarten Up!!!
One thing to keep in mind before we start is when you redesign the radical UX, there are some major changes made to your website where your users may experience inconvenience due to difficulty in familiarizing with the new changes. Remember when Facebook changed its layout overnight!
Starting with the first point of our amazing checklist –
Define Focused Objectives:
If you decide to redesign because your website is outdated, then the first step would be to define your objectives of doing so very clearly. As re-designing and making changes can be an expensive affair. For instance, analyze website CMS system, architecture, what is missing; what extra bit is needed. Why are you doing it? List down those things that you look forward to do with your website and then have a focused approach towards defining your objective.
Your objective ideally should comprise of SEO targets and user engagement targets. Account key aspects like retaining organic traffic levels, rankings, reducing bounce rate, reducing exit rate on key pages, reducing form drop-offs or increasing conversions. Define a measurable purpose, target and solution. This applies to any business undertaking.
Conduct a SWOT Analysis
SWOT analysis of your online venture can point out what needs attention based on priority. It helps in culling out areas of problem and also avails an understanding of your strengths which can be enforced on your objectives. This way you will know what needs work and what can be improved. As a business it also avails comprehension of the competition and aids in foreseeing long term requirements. Considering all these factors, if you think investing in a new website does not give you much in return or you feel that you are in no position to give competition then you must reconsider your decision.
Blending SEO & UX
It is important for any website to strike a balance with SEO and UX aspects. Of course, the UX of your website is very vital for the look and feel of your website. But very intricate UX can affect the SEO resulting in a dip in your rankings. On the other hand, if you totally concentrate on the SEO aspects then you might end up losing on the user engagement. However, there are times when you go for a website redesign, it affects user engagement anyway. Having the right focus on both the factors will give you the best results where you reap the benefits of both.
Analytics & Data is the Key
Identify the pages with more or less traffic, popular or problematic pages, select the ones that benefit you the most and then optimized accordingly. Prepare a plan of action and what kind of activities will get you the maximum results. It is recommended to have separate teams for refined concentration on each aspect – SEO team and UX team. This way you constantly work towards making your website feel better and also top the search engines. A joint effort from both the teams will help in uniting their efforts and provide you with best of design and migration factors.
Timing for Testing & Launching
Ensure that testing is conducted with real users to have a real feedback on user experience. It has been observed that many websites go live without getting past the testing phase and end up in a ruckus. Coming from an IT industry, we ensure that all our website development or software development goes through a testing phase for which we have a separate team to conduct testing levels on the website before it goes live. It is always better to be precautious than to be sorry. If you get to know of the problems, you can resolve them before launching and not face any kind of embarrassment. Add a timeline for your website development period and also include the days for any contingencies or unforeseen circumstances. Also, make sure that you don't launch at the time –  when the attention of your launch is being shared by a bigger event or launch online.
Ensure the above mentioned points before you go ahead and plan your website development and use these tricks to better your website SEO and UX.
Resort to BENCHMARKING
Make sure you cover the following while benchmarking:
Keywords Rankings
User Behavior
Traffic Levels
Conversions
Back-link data and Metrics
Crawl Errors
Indexation Levels
Crawl Rates
Website Performance
Making your brand visible on online platforms can be tricky which is why it is important for businesses owners to equally weigh SEO and UX factors to maintain their online presence. There are so many websites across the world that do not concentrate on the factors of SEO and UX and thus do not see results in branding themselves online. Many factors affect your web presence, but UX and SEO are two of the prime factors making a huge difference on your web presence. Revamp today, if you feel that you did not consider these factors before reading this blog. https://www.heliossolutions.co/connect-with-us/ Fill this form and end your anxiety! Our team will help you take the right steps towards website development or revamp.