With mobile applications entering our lives, doing anything from booking a cleaning service to taking your trash, there is an application for just everything. The technology world is gradually observing a paradigm shift where websites are enabling users with applications because they are more accessible and also aid in providing a customized experience.
Businesses developing mobile applications are constantly trying to enhance user experience with the help of new innovations enabling ease and simplified viewing experience. If you are developing an application or a responsive website, we have figured a checklist that will immediately make your application note-worthy.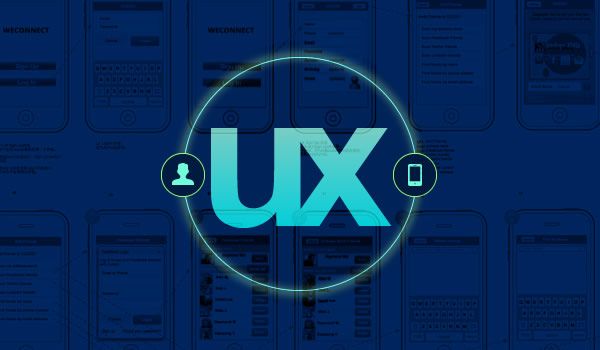 Follow this check-list to be that amazing application to download:
1. Everything is Touch-Friendly
Today, all communication happens with a touch on a phone screen. With Smart Phones in the light, it's all about just one touch to get anything done or direct. Technological devices are now availed with is now with touch-screen features. This is more than a feature now, it is a necessity.
2. All Buttons & Call-To-Actions are Big Enough
In your application, buttons are the drivers for the users. You must ensure that the buttons are visible while viewing on a smaller device also. In-focus call-to-actions can lead to conversion, so make sure they are big, but not huge.
3. Your Content is Visible
Make sure all your headers, sub-headers and content is easy to read and simple to understand. Legibility is important. We say keep it short and simple.
4. Your Website/ Application Reflows in Portrait & Landscape Modes
Everyone prefers viewing pictures and content in a landscape mode or would want to view in a portrait mode. Looking into that, ensure that layout reflows in both the modes efficiently.
5. Key Interactions are Easily Accessible
Contact numbers, check out process or email address where you expect interactions to take place, make sure they are immediately accessible. You don't want to loose on your fans.
6. Imagery doesn't contain any Text
If your images are also for viewing on smaller devices, you need to be sure they are ready for optimal viewing across devices. So try to avoid any text in your images, pictures as unclear text may lead to problems in comprehension.
7. Image is Retina/ HD Quality
If this is not the case, do it immediately. High quality of images is very important for UX. If you wish to make an impression about your brand, then you better have this.
8. Product Images are Large
If you are displaying your products, high quality picture is one thing. The primary aspect is the size of the image. All the images need to be big-sized or availing a zoom function would do the needful.
9. Gallery is Swipeable Carousel
Gallery has many images so it's is called a gallery. On a desktop, viewing many images at once won't be an issue but the same looks much difficult on device with a small screen. So a swipeable carousel for your application can works wonders.
10. All Forms Use Standard Input Types
Forms with elements like drop downs and text fields avail users in ease while using a mobile application. Filling forms can be a tedious process. Try and simply the process for your users by using standard input types.
11. Forms are Short & Simple
We again come back to the statement. Keep it to the point. Give the users drop down options and multiple choice questions, make it easy for them.
12. App Uses Suitable API's
If you application is not using the API's from the last three generations so that your application is compatible with devices that have older API's. This way you can reach out to a larger audience.
13. Appropriate Icon for the App Store
Representation is very important. An icon that exactly represents your service is very important. An app needs to be downloaded thus it needs to be appealing enough and self-explanatory.
If most of the points are included in your application you need not worry how well your application is developed. If these points in the list are not included, then you should talk to a mobile application development expert and ensure that your application is developed in the most efficient way and gets you results you have wished for.
Outsource Mobile Development India can be really beneficial with the Mobile Application Specialist at Helios Solutions. Get in touch with us and make the most amazing apps where you help you not only develop the technology but guide you in conceptualization and feature that enhance your