After our successful tour in the month of September, 2015, we learnt that many more businesses still wanted us to develop technological solutions for them. We could not reach them all at once. So here we go again, we planned this Business Trip for those in Germany & Netherlands.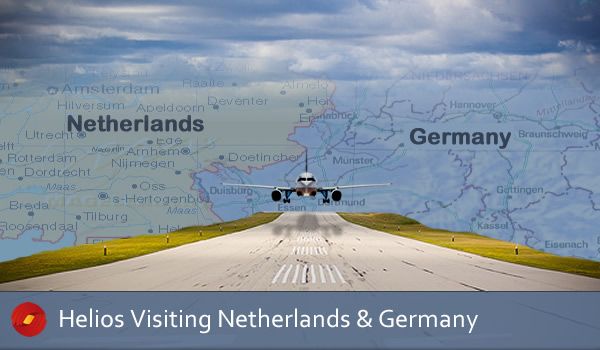 Why we chose Germany?
Germany is well-known as a world leader in automobiles, technology and engineering. It is home to thousands of businesses and proceeds towards welcoming many more in the near future. Considering it as the 3rd largest economy in the world, a large part of the reason for the prominence of Germany's economy on the world stage is linked to the small and medium sized businesses (SMEs). The government is very open to new establishments for all kinds of businesses. It is one of the most strong economic hub's in the world today. It is considered as highly developed industrial nation where it stands second after China in exports of goods and services worldwide.
Why we chose Netherlands?
Netherlands is considered as one of the most aligned resources for businesses. The scope of new business in the Netherlands has increased since a while now and helps in engaging the most prominent businesses of all times. The economic forecast highlights expected increase of 2.2 % in 2016. The Netherlands at the moment looks like the destination to mint on opportunities where access to finance for SMEs is improving and policy instruments are being developed.
The Indian Connect
We at Helios make efforts to help the growth of the existing businesses across the globe but we focus on the European continent and enable businesses with technological solutions that aids in bettering their systems and smoothen functioning.
Our experience in the earlier tours to European countries has been welcoming where we collaborated with biggest businesses and met with interesting business owners with whom working was learning with fun. We always look forward to these visits.
Outsourcing a project to Indian freelancer will avail you with solutions in the prices unimaginable. Not just that but you are also benefitted with a team of development specialists who come with an experience of more than 10 years in the industry. We have helped many businesses in Europe to grow and prosper through our system solutions.
The best part is yet to come; with us you also get a custom project manager who will communicate with you in your native language where together will have more support in communication. We will be there for you from the starting of your project to the very end of it.