Outsourcing PHP development to India can help in making the best of websites in the most affordable prices. There are so many things in the process of developing a website. There are experienced experts in India who are constantly trying to give you the best in PHP development.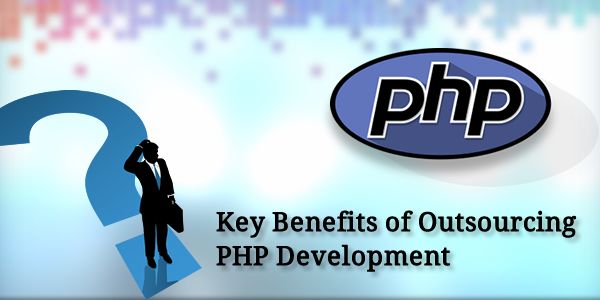 Choosing PHP development avails websites with several benefits. We have listed a few highlights of the open source platforms. There are so many types of things that need to be in line with the website business and its requirements.
Check the ten reasons PHP open source is the best choice!
Very Cost-Effective
It is a Open Source and free software which means no license fees or royalty fees.
Opting for PHP open source can help you in achieving quality websites at the most affordable prices. This open source platform enables you with the most robust content management systems.
It is developed and updated by a community of developers; you get results that are always directly from the technical experts.
As it is provided as free open source development platform, any business can opt for it and make what is always needed.
Available for Cross Platforms
A developer can easily develop, deploy and use the software which can be run on a windows server, MAC server or the server you select.
Results come through PHP's HTML coding, so it doesn't really matter which server your user is using.
No requirement of any kind of plug-in by the user to view the website.
Robust, powerful and scalable.
Once you develop and finally deploy a website, you must ensure if it can handle the traffic it is going to get.
As it is open source, you hold back thinking it is inferior or less powerful than the paid technologies.
It is being used by biggest online names like Facebook, Yahoo and Wikipedia. Now, you can't really question its impact.
Designed For web
PHP was web development specific. It was written to work for the web.
It comes with many features where you don't have to learn a larger or more comprehensive language for every function.
It is highly functional for web usage.
Object-Oriented
Since version 5.0, PHP is fully object oriented programming.
It will help you code and stay defined.
It only allows defining code once but allows use of it at many places.
You can build objects like MySQL, define classes and use inheritance.
Other Features:
Great Documentation in many languages
Massive Developer Community
Language Used Worldwide
Create Forums
Always Updated
So if you are about to develop a PHP website, choosing Outsource PHP Development will be the right decision to make. It is one the best options available. We are PHP specialists who have executed many projects with a team of more than 120 IT professionals who are serious about their work. So if you are serious about your website, get in touch with PHP Development Specialists at Helios.
Now, that you have understood why you should outsource PHP, then you should outsource it to India. To see what we can offer, click here: https://www.heliossolutions.co/php-development/. Let us guide you through the suitable PHP framework for your website.
To get in touch with us, simply log on to: www.heliosolutions.in and you will find us.