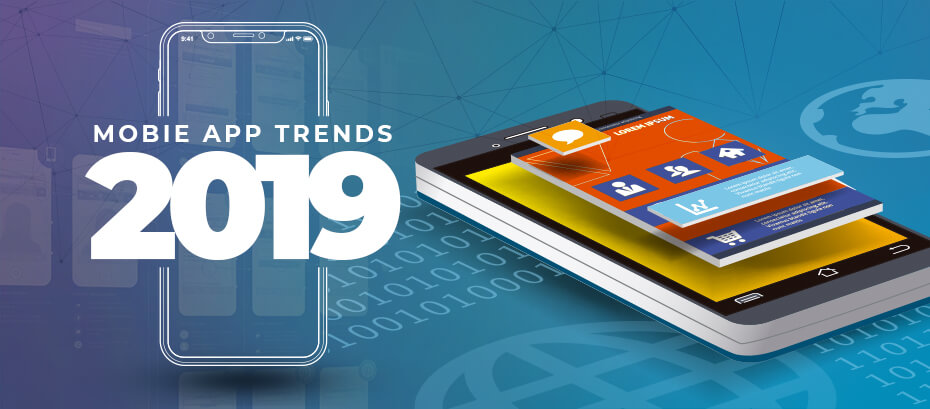 Mobile phones have certainly changed the way we connect and relate to the world. The huge volley of apps that are available to us has redefined the future of mobile technology and what it can do for each one of us.
Mobile phones and its technology have evolved from just a channel of staying connected to a new digital lifestyle that has given the user everything from GPS navigation, instant messaging, internet browsing, and gaming. Over the years mobile technology has taken over the digital world, with ease of use and increasing diverse functionality.
The ever increasing potential of mobile technology has resulted in a torrent of user spending on apps over the last few years, it was estimated that by the end 2018, the total spending will be close to $115 billion, a staggering 28% more than the total spending of 2017. This vigorous demand has led to app developers putting in more efforts to come up with applications that are better than their previous versions.
Need Mobile Apps for a seamless user experience?
Connect today with our Mobile App Development Experts!
The technical innovations of mobile industry are constantly educing, it is a great time to keep track of the emerging trends that promise to dominate the technical scenario in 2019:
1) M-Commerce Apps to spring upwards
Global market payments were worth $450 billion in 2015, as compared to a predicted $1086 billion in 2019. This translates to close to 44% sales taking place over mobiles apps.
Consumers are now completing more sales over their mobiles due to ready availability of merchandise, convenient payment options with vigorous security in the apps. Another factor that has led to this huge shift is the high acceptance of mobile wallets, which has also led tech giants like Apple and Google to sit up and take notice of the emerging trend, 2019 will see a significant increase in apps with Apple Pay Integrations and Google Pay Integrations.
2) Artificial Intelligence and Machine learning are set to soar
Smart and intelligent assistants like Google assistant Siri, Amazon's Alexa are leading the way towards Artificial Intelligence. These sophisticated AI assistants have become crucial in delivering optimal customer service to the users. Features like voice search, predictive text typing, route suggestions using GPS, voice translations –AI has influenced the App usability in multitude ways.
From shopping apps with AI- Chatbots, to guides for assisted buying – the rising influence of AI and Machine learning is visible in mobile app development company.
It is estimated that businesses have saved an astounding $7.5 billion for business across industries and as per predictions the total value of AI Solutions will go over $1.2 trillion in 2019.
3) Cloud Applications to surge ahead
Software-as-a Service (SaaS) market is growing at an exponential rate of 18.2%, it is expected that the by final quarter of 2019 the overall growth will be $68 billion- a 123% increase since 2014. And when compared to 2018 –the coming year will see a hike of 10% in 2019.
Cloud application enables the user to store critical, confidential data without worrying about the device limitations. It is estimated that next few years will see a phenomenal 90% volume contribution in mobile traffic across the globe.
4) On-demand Apps to continue to lead
Apps like Uber, Uber eats, Zomato have scaled user experience to another level. This trend will continue to accelerate further for next few years. Scalability, made-to-order perk and ease of use have become the foundation of these apps.
By the end of 2018, on demand mobile app industry will be a $59 billion industry.
5) IoT enabled smarter apps to rule in future
With total app downloads increasing fivefold from 2012 to 2017, the global market of IoT is expected to increase to $8.99 trillion by the end of this decade.
IoT has infiltrated all the industries such as healthcare, energy, education, smart cities- the coming times will see IoT enabled applications in many innovative scenarios. Coupled with technology like Blockchain – IoT is all set to revolutionize the mobile applications of future.
6) AR/VR to feature more in mobile apps development
Apps like Pokémon Go have unveiled the true potential of Augmented Reality to the users and has moved the experience from high end gaming applications to the smartphone. The use of augmented reality is marked in both enterprise applications and consumer applications.
AR applications are all set to take the world by storm and grow from $1570 million of 2018 to $4680 million in 2022, it is estimated that 2019 will see the total AR/VR based apps to go beyond 5 billion.
7) App security to be under scrutiny
According to Pokémon Institute, the average cost of a corporate data breach is a staggering $3.86million and 2018 saw an increase of 20% in mobile malware, this translates as a concern since the numbers of malicious applications are on constant surge affecting 1 out of every 100 smartphones.
App developers and software testers have to become aware that if the user is unsure about the security aspect of any application, it will affect the number of downloads, since there is a plethora of other options available to them. All potential risks such as data leakage, Wi-Fi interference, social engineering, crypto jacking attacks should be identified and kept in check.
8) Focus on Beacon technology
This subsector of mobile technology is all set to take prominence in 2019; currently Apple's iBeacon and Google's Eddystone are causing waves with their unique high end features and capabilities.
In the next few years there will be 500 million Bluetooth beacon units and the total market will surge past $25 billion mark by 2024.
Mobile apps powered by Beacon technology will find takers in a lot of sectors especially retail industry.
9) Growing popularity of Android Instant Apps
Introduction of Instant apps changed a lot of things since 2016, it gave the user the ability to check out the flagship content of other apps, without the hassle of downloading it. This has led to significant reduction in app drop-offs after single use.
Instant apps have proven useful as many android devices lack sufficient storage space and since no installations are required this takes care of a major cause of concern. However it is yet to be seen the long term implications of instant apps on overall app download figures.
The first two quarters of 2018 saw an increase in user base of instant apps exceed beyond 500 million devices.
The coming year will unveil where we stand, however these are exciting times in the mobile app market with innovative solutions coming up. Technologies like AI, IoT, Blockchain, AR taking the world by storm, this has led to the ripple effect in mobile app development as well.  
There is a lot to be seen in the mobile market, we have finally reached the place where we are moving beyond smartphone and tablets to uncover the bigger picture and build an entirely new digital lifestyle.