As per the prediction of experts for year 2014, at the end of the year the number of people with smart phone hasgrown up to 16.3 billion. This figure is very near to the predicted one – 17.1 billion. Nearly 25% of the overall population owns smart phones as per the data presented by e-Marketer. The report also predicts that 50% of the smart phone users will come from Asia-Pacific region alone as it is a densely populated area. Further in their estimations, e-Marketer claims that by the year 2017, the global number will reach 33% of the overall population.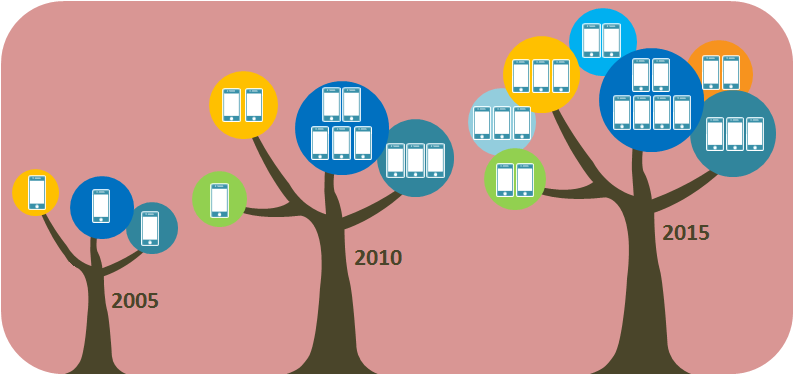 It might sound an expectation on higher side but it is realistic figure. Ericsson has also conducted such study and said that till 2019, global smartphone usage will reach to 69%.
Numbers stated above are very impressive but it should be clearly understood that these are just estimations and not real sales. These projections are made on the basis of the trends in past few years and rate of growth in the global perspective. Experts believe that predictions will come into reality in close future.
All businesses related to mobile and IT industry should take an early note from these predictions and prepare them for more work. The future is bright for them as the demand for app development as well as mobile ready websites is going to increase for sure. There is huge potential in starting a new business which serves customers for their mobile marketing requirements. Apart from marketing routine tasks such as communication, planning and scheduling, local information, GPS based services are also going to see bright future.
We are professional Mobile Application Development Agency in India specializing in the creation of Mobile Application Development services to small, medium and large sized businesses around the globe.
Do get in touch with us if you want to know about Outsourcing Window Mobile App India, Android Application Specialist and iPhone Specialist in more details https://www.heliossolutions.co/mobile-application-development/