We are experiencing a whole new world of digital breakthrough. Gadgets are being used like never before in all areas of life. Mobile phones are on the top of the gadgets list and it is likely that every fifth person in the world will have a mobile in very near future. People love to flaunt their smart phones and use them everywhere they can. As a result mobile internet users are increasing. The ecommerce business owners have to take a note of it and transform their website to suit these devices. Responsive web design is the approach that can do this transformation with least efforts. RWD promotes easy navigation and content reading with resizing the webpage to fit the size of the screen. There are many misconceptions about responsive design and it is required to clear them at the earliest. We will discuss them one by one.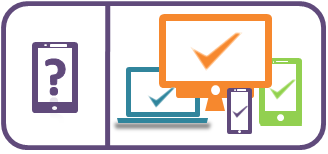 RWD is Applicable only for Mobiles – This is very common statement made about RWD by many people. Their assumption is based on the fact that many designers are implementing RWD for websites to look better on mobile screens. But it is not limited to small screens only. In fact RWD addresses all screen sizes and resolutions right from tiny mobile screen to full high definition big smart television sets. They render the webpage with respect to the small or big screen size. Business owner is not required to develop different website versions to cater different devices, single URL and code works for all of them.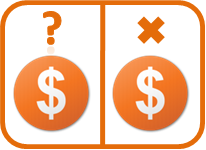 It is Expensive – This is another common understanding about RWD. This is true to some extent but when you look at the benefits of implementing this technique for your website, you will immediately see the results. You do not have to maintain separate URLs or codes and spend long time for maintaining those websites. Website maintenance for your ecommerce stores becomes very easy and uniform and same content are available to all your users. You might end up spending a bit more for initial setup but your website becomes future ready.

RWD does not affect SEO or Paid Searches – This is totally wrong statement. When you have uniform code across all browsers, your SEO ranking becomes consistent. You get benefit of users searching for your business or products from any device. In fact, Google prefers Responsive Designed Websites.
RWD is Optimized for all Browsers – This would have been a great benefit of RWD however, this is not true. With responsive design your website will be compatible with most of the popular browsers such as Chrome, Firefox, Safari and IE 9.
Above mentioned myths are not true about responsive design. However, if you are running an ecommerce business with heavy load then you should have a mobile app or separate mobile website for your users-on-the-move.
View more information on Outsource Responsive Webdesign Development, Responsive Design Expert and Responsive Design Specialist at https://www.heliossolutions.co/front-end-technologies/