It is believed that collaborating with specialized outside team can prove to be exceptionally powerful in quickening time-to-market for results of companies of any size. Outsourcing software development has had a major impact on the creative ability of the entire business world. One extremely evident motivation to outsource is to supplement the quantity of the development teams available to finish the project.
Outsourcing Software Development can save costs, improve productivity and can help focus on the core competencies, as the non core competencies can be outsourced to the specialists.
Collaboration basically means that the business and the outsourced partner both plan and implement the software development requirement and work together on the same. This means when the product software needs are outsourced it is not dumped on the contractor alone; it is a double handshake phenomenon.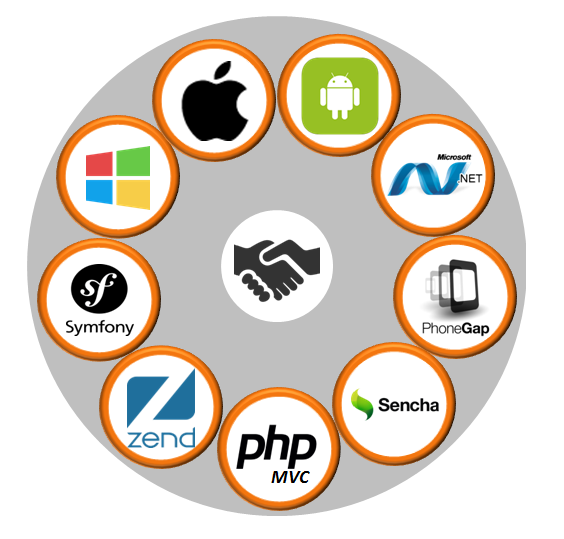 Reasons why collaborating with the outsourcing partner is important:
The company's in-house development team might not have the required skill-set to complete a particular project
There might not be adequate developers available to start working on the project or even to enhance an existing one.
This could help meet stringent time-to-market requirements.
Collaboration with the outsourcing software developers can also help gain the understanding of their expertise on a particular project.
However, deciding on a trustworthy outsourcing company can become very critical, like:
One might end up hiring a wrong contractor
One might have limited or poor knowledge of expectations
poor coordination between the manager and contractor
Management review might be inadequate
Failing to understand price adjustments and incentivized pay
The general shift in business philosophy is mainly because of the growth in outsourcing seen in the present times. Rather than performing the same work with the help of in-house team, the company decides to collaborate with an Outsourcing Partner to get the work done in order to cut costs and speed up the process.
Outsourcing your development needs and getting the best of the solutions to any of the software related problems, in a stipulated time period, with the help of professional Software developers is a step every company should follow.
We are a leading Software Development Company Outsourcing Web Development; we stay updated with the latest trends and ensure to provide the best quality work to the clients.
Do get in touch with us if you want to know about our software development team and projects in more details https://www.heliossolutions.co/partner-with-us/
Or Email Us on info@heliossolutions.co