Being simple and a free Content Management System (CMS) and a library of free themes and plugins, and entire bunch of necessary ingredient and with also being dynamic, marketers and business owner certainly have hit the Jackpot with WordPress.
Custom development has its own benefits and WordPress Development Specialist are making the best use of it. WordPress has certainly made an impact for the smaller businesses levelling them to compete with major businesses. Today, even larger sites on the web have built their site on WordPress and even web developers have made their move towards WordPress as their CMS of choice to build on.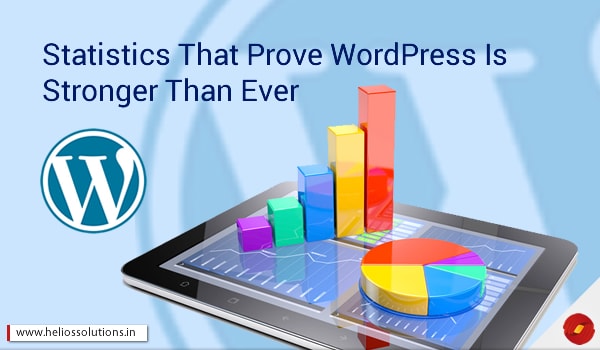 With that being said, these are some of the most fascinating stats about WordPress that you surely need know:
26% of the Web

The recent stat suggests that as of March 2016, 26.4% of the web is powered by WordPress and certainly it isn't slowing down. So far being the most used CMS, it has 59.4% of the market share. It just doesn't end here; over 500 sites are being created on WordPress on a daily basis.

The Strength of 449 People

Believe it or not but that fact of the matter is that WordPress is only run by 449 people. Seeing its humongous presence anyone would expect it to be run by large number of people but in fact these 449 are the ones who develop, look after and maintain WordPress.com Compare it with Google and you'll see how far the land is from the sky itself. Google do get the high number of views (244 Million) but have 61 thousand employees. WordPress deserves a pat on the back for this achievement.

It Translates for Everyone

WordPress certainly is a growing Giant. With its popularity growing day by day, the WordPress community is also growing in abundance and On WordPress Global Translation Day, community have managed to make WordPress available in 56 languages. Again, there is no stoppage to its growth and if your language has missed out, WordPress Development Experts and the community place are always there to make room for your translations.

The Big Search Result

Typing WordPress in Google search brings you a result that is hugely surprising. 603,000,000 results in less than a second will be displayed right in front of your eyes. 10,000 average monthly searches are done worldwide if we analyse things deeper.

Big Names That Use WordPress

There are many famous sites that are powered by WordPress. Let us name a few.

Forbes
National Geographic
People Magazine
The New Yorker
TechCrunch
This clearly shows us that WordPress is here to dominate the world. It is easy to use, very modern and best customisable CMS out there and more importantly it is very reliable and secure.