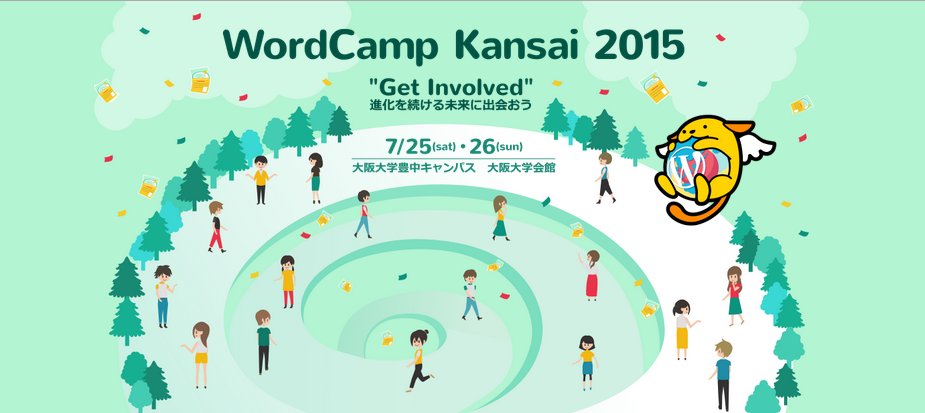 Image Courtesy https://www.heliossolutions.co/blog/wordcamp-kansai-2015/
Wordcamp Kansai, 2015 is held for two days, but the participants to attend either of the two. It is a large-scale conference on the very popular CMS that is WordPress.
This conference is planned to contain unconference, hands-on style session, and contribution days to get more opportunists of discussion and practice. Also, it is for everyone that is looking to up their skills and connect with the friendly community that helps make WordPress.
Event Details:
Date:
Time:
Location: 
University, Toyonaka Campus of Osaka University centre
Schedule:
The two days sessions will consist of sessions, hands-on, hackathon, we will do it, in addition to contributor's day.
Conference:
Official themes, plugin author, the current Japanese keynote speeches and talks about eh community.
Sessions:
Usage of WordPress by WordPress community with working examples
Hands-on:
A predetermined theme, while proceeding to move the hand lecture
Hackathon:
Team brainstorming ideas to compete about the technology with the other team
We will do:
It's about listening to the speakers and discussing ideas about the technology
To get more information about the conference, please visit https://kansai.wordcamp.org/2015/