WordPress is preferred by most of the users for creating their websites or blogs. Here is good news about WordPress – launch of version WordPress 4.3 with many improvements that will make your life easier. Let us explore about these new improvements in following article.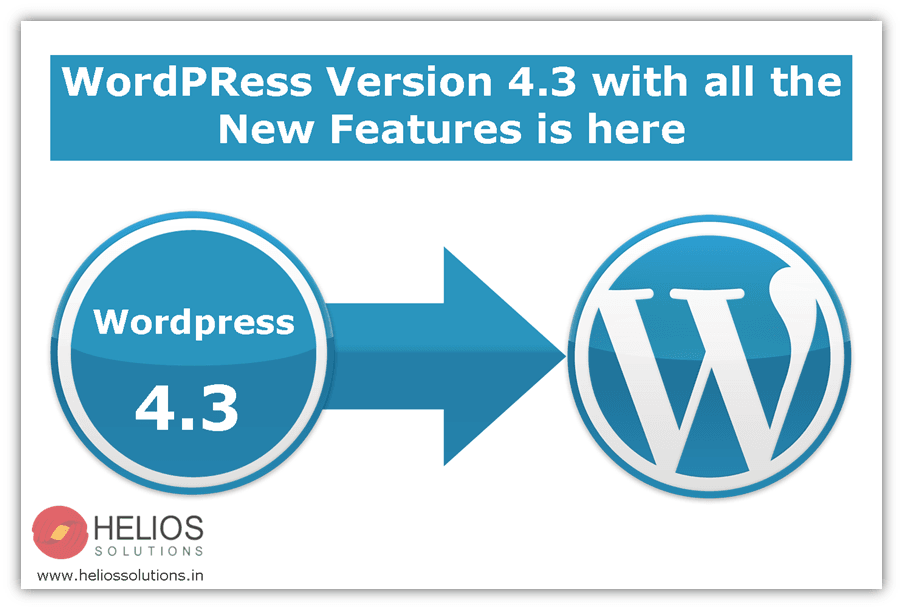 Four major improvements are discussed here –
Formatting shortcuts – it is now possible to use keyboard shortcuts for adding styles to heading or lists both- bulleted and numbered lists. In the visual editor provided by WordPress, you have formatting icons on the top of the editor box. Along with these buttons, you can use following keyboard shortcuts –
Typing a hash symbol # followed by some text and enter key will create a header. You can use number of hashes preceding to your text to select headers with styles H1, H2, H3 etc.
Similarly to unordered lists you can use the asterisk (*) or hyphen (-) symbol and write your text after a space. For ordered list just start with 1. Or 1) for the first item and hitting enter key will generate second item with 2. Or 2) automatically. This feature will really prove to be handy for the users who wish to write long text with different formatting styles.
Customizer – earlier creating menus would require you to navigate through Appearance -> Menus. But in version 4.3, you have menu creation facility available on the Customizer section. You can create, update or assign links to menu items from the Customizer tab. You also have an option to preview the changes before you actually publish them. This feature will impress mobile users and give more intuitive way of administering their WordPress website.
Managing Passwords – securing your website is becoming ultra necessity. These days hackers are getting more efficient at guessing the admin passwords. They can easily enter your website's admin area and make changes to it. To avoid this 4.3 version of WordPress has introduced auto-generation of passwords. Auto generated passwords are generally hard to guess as they do not contain any diction word. Sending passwords through email is also stopped, in case you forgot your password, your only option is to reset it.
Site Icons – site icons or favicons are small icons which represents your website on the browser's title bar. You can create favicon with WordPress 4.3. You can upload your site icon from customizer. In case of mobile browsers this icon will be shown on the homescreen when a user bookmarks your website
Last but important feature to discuss is – comments are turned off by default on the pages created. You can turn them on if required.
Get in touch with us if you want to hire WordPress Specialist for your Website Development Project and for more information visit https://www.heliossolutions.co/cms-development/wordpress-development/