If you are thinking of Health Tech, then you are thinking in the right direction. This year is expected to bloom for the Health Industry especially for its increasing demand of health tech and health wearables. We all are well aware that technology industry is already a hub of many innovations where something new is discovered or invented every now and then and so is taking place in the field of health and fitness.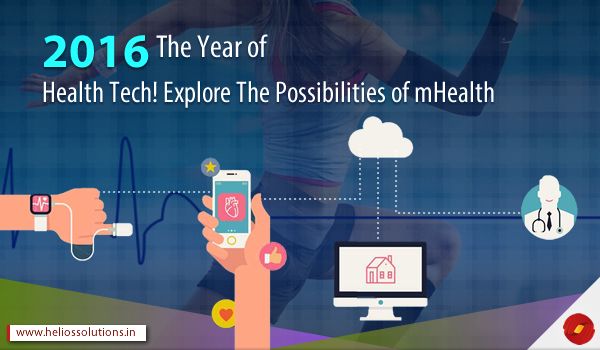 With the advent of IoT – The Internet of Things, the healthcare sector has moved one step further minting on the growing popularity of mobile health technology. It has become a growing trend across the globe. From ambulances to stress management, technology has something in store for just every aspect of maintaining and improving the health care sector. The era of mHealth has begun.
According to current statistics, there are more than 97,000 health and fitness related mobile apps currently on Google Play and Apple App Store. Moreover, there are more than 4 million downloads per day. Thus, you can understand the rising scale of the Health Tech industry.
Reasons to Invest in Health Care Industry
With Obesity becoming an issue among the people of the metros and the big cities and unhealthy eating habits among children, addictions or depression and stress issues among teenagers, the world is witnessing a time frame where these issues are indirectly affecting people's lifestyle and directly affecting their health. This gave birth to the needs of tracking your health index and meeting them effectively. Here, Technology has come to rescue!
Whether it is a new healthcare app or any news about health, people are online looking for it. They are looking for treatments or even doctors and best treatments. This includes information about specific medical problems, home remedies or self help treatments and procedures. Among the popular health topics include:
Diet & Supplement Information
Fitness Related Information
Prescription or Over the Counter Drugs
Alternative Treatments
Health Insurance
Depression, Anxiety or Stress
Doctors & Hospital, Clinics Information
Advantages of Health Tech or mHealth Innovations:
There are many advantages of health tech for patients, doctors or chemists. We have covered the overall innovation scope among the benefits of such technological innovations.
Improves Health & Reduces Costs
With the help of Health Tech, many patients can treat themselves without having to consult a doctor where they save money and save themselves of fraudulent indulgence.
Insurance Companies Advocate Wearable Adoption
Wearables provide with accuracy and data storage that can act like evidence. This is why even insurance companies and medi-claim professionals subscribe to health wearable adoption.
Drive Engagement in Fitness & Health
Such mHealth innovations are helping doctors and counselors to improve on their treatments where innovations like wearables is empowering patients to keep a track on their health and fitness.
Chemists, Doctors & Patients
mHealth is offering something for everyone. Be it apps for tracking location and information of doctors or placing an order with the chemist, availing information on over the counter drugs. IoT is enabling people with all of it.
Outsourcing Mobile Application Development for mHealth, the best option to go is Outsourcing Development to India
Discover mHealth Innovations:
Mobile Stroke Units
Painless Blood Testing, Monitoring & Tracking
Fitness Wearables & Activity Trackers
Weight & Stress Managements Apps
Check-Point Inhibitors
Tools & Techniques for Accuracy in Check-Ups
Health Insurance & Doctor Information
 Health Tech Insights – A Few Statistics:
The global wearables market is expected to reach a value of 19 billion U.S. dollars in 2018, more than ten times its value five years prior. (Information Source: www.statista.com )
HealthCare professionals use mobile devices for mobile health (mHealth) services as well, which is predicted to be $26 billion market globally by 2017, according to the 2013 – 2017 Mobile Health Market Report by Research2Guidance. (Information Source www.statista.com )
By 2017, 50% of Smartphones will have downloaded mobile health apps. (Information Source: www.verasoni.com – A study on mobile applications)
70% of top selling wearables are dedicated to fitness
Among Men and Women, more than 50% of men and 48.3% of women are using tracking devices as Health Care Wearables in the US. (Information Source: www.eclinicalworks.com )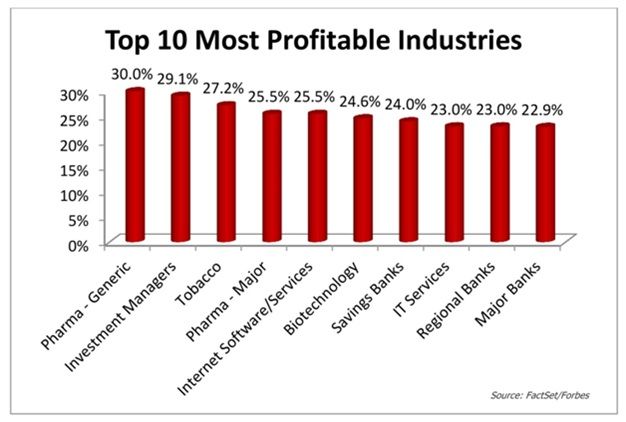 Image Source: www.huffingtonpost.com )
HealthTech is Blooming
The wearable industry continues to grow where the mHealth innovations adapt to meet the ever changing needs of our world. The health care wearables are the new thing but are expected to empower people in the different directions of a healthier tomorrow which we all are aiming it. It will be wise to invest in this industry or indulge in as a CSR activity, consult a mobile app expert.
We have tried to cover the scope of the Health Tech industry through this blog. If we have missed on any of the important points, please write to us or comment and add to the information in the blog. You can also have a word with freelance software development for deeper understanding. Let's make this world and its people healthier.